I'm so excited for this couple to become first time parents! I think they'll be great at it and it was so fun to celebrate with them by taking some maternity photos! The timing of this mama's pregnancy was perfect for having her model all of my new maternity gowns that I'm now offering to clients. These gowns are so beautiful and versatile- can't wait to use them again! I'm going to explain a little about each gown in this post so future maternity clients can reference it if they'd like to use one of these gowns for their session.
The first two gowns are Athena gowns, and they're made to fit pre-pregnancy sizes 4-12. I have this dress in rose gold and garnet. My favorite thing about these gowns is that they can be worn two different ways. They can be fitted with the skirt trailing on the ground like in the first photo, or the bottom can be pulled up for a flowy skirt that ends at your feet. For the garnet color, I also have a matching bell sleeve crop top that fits right over the dress for a different look. You can see all of these options in the photos below!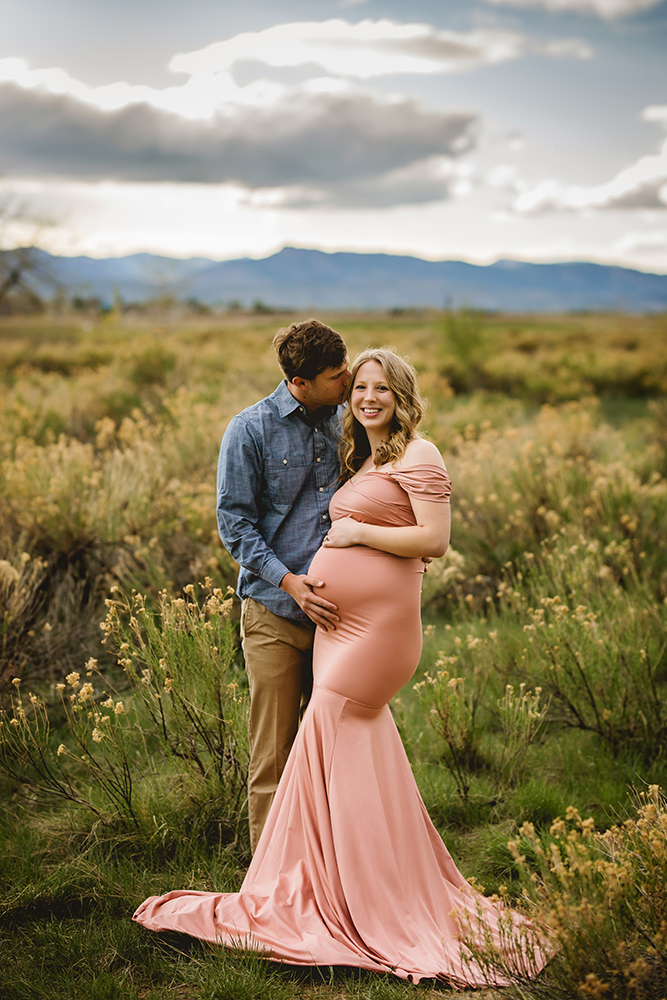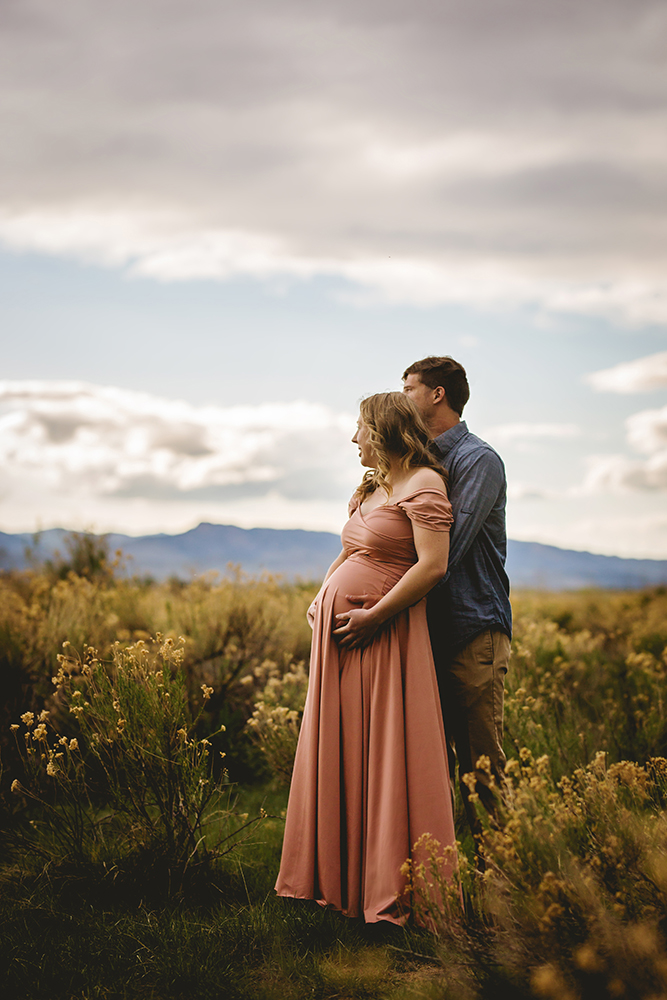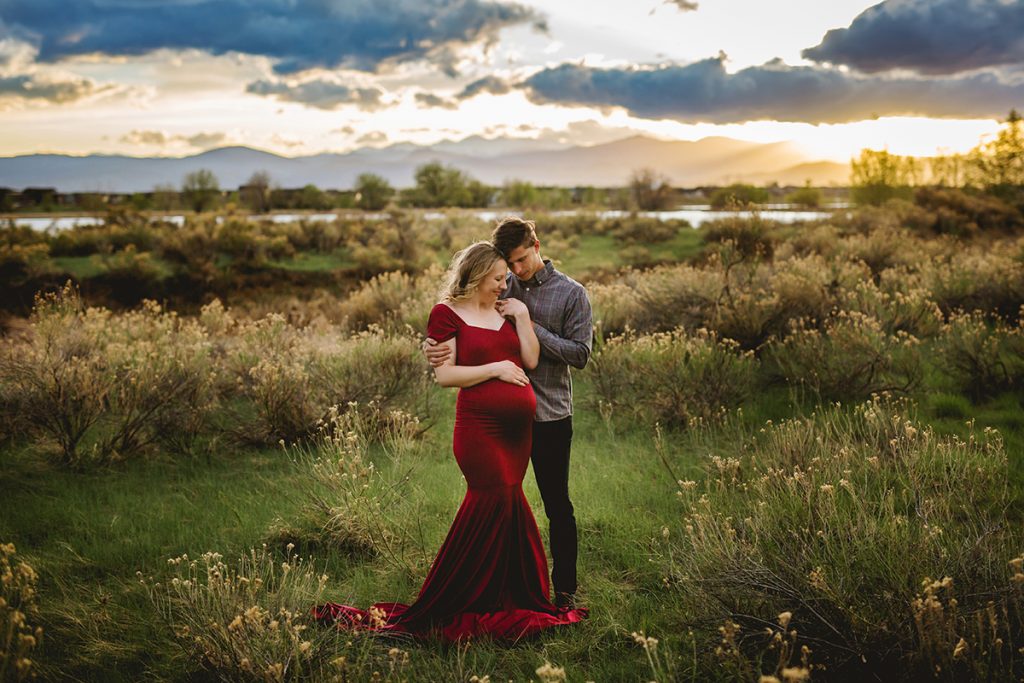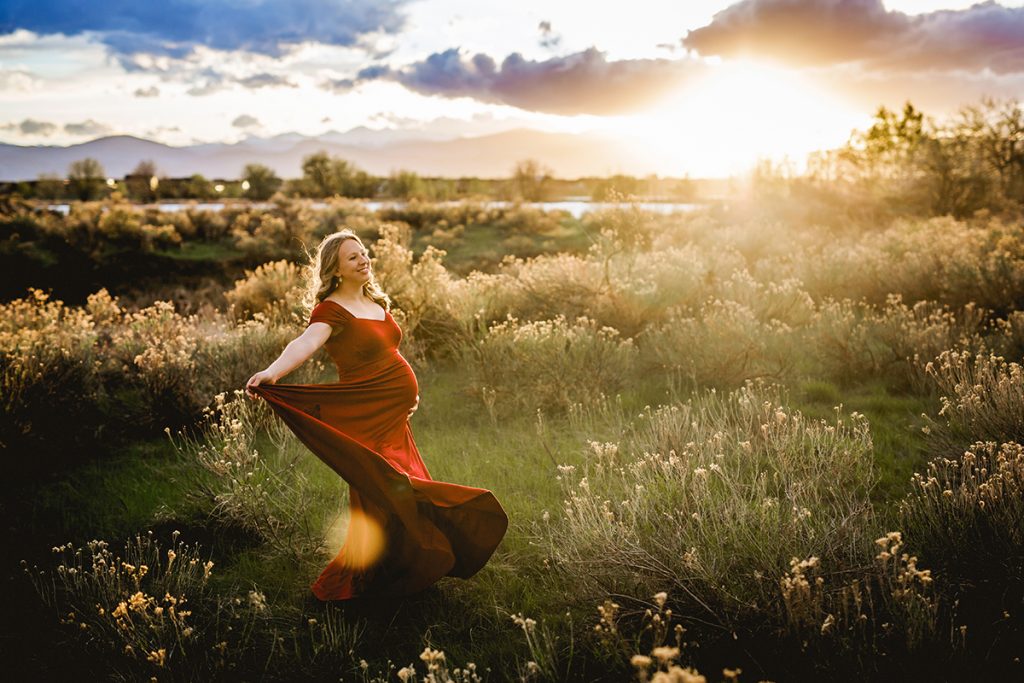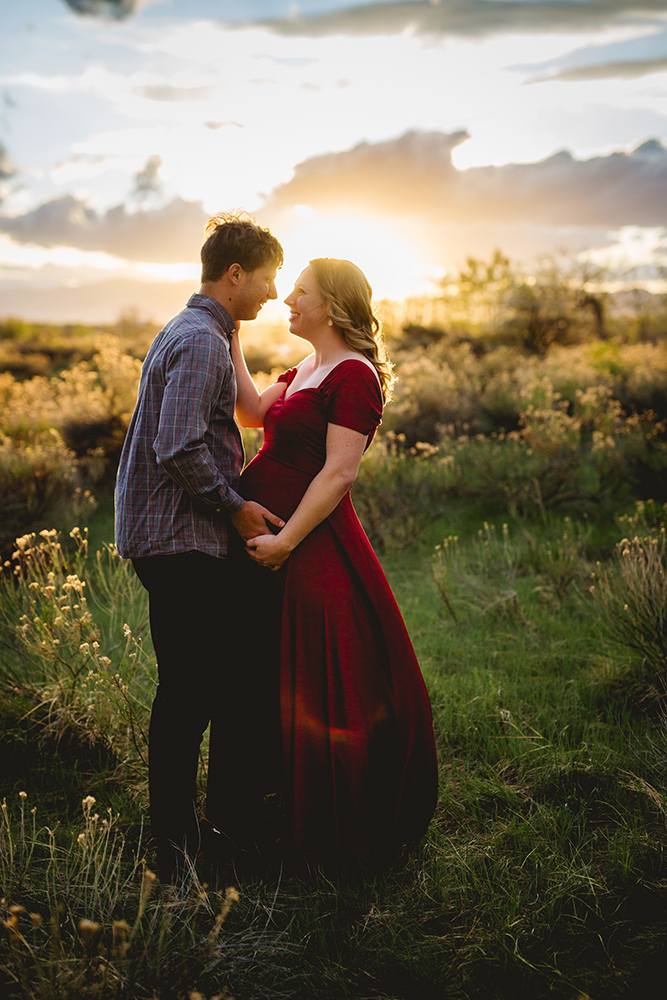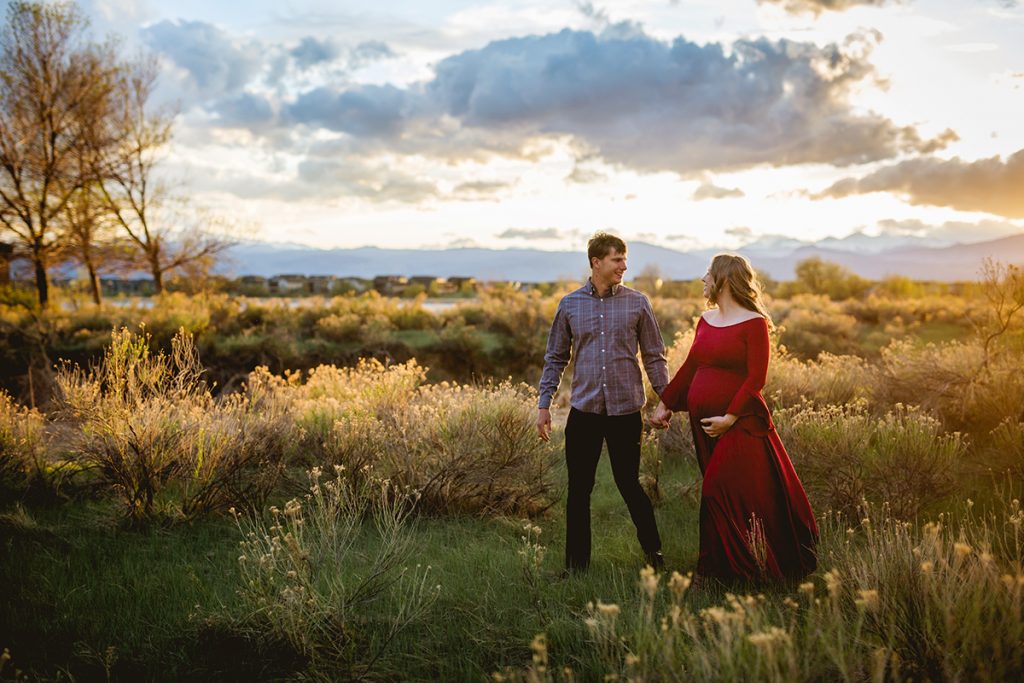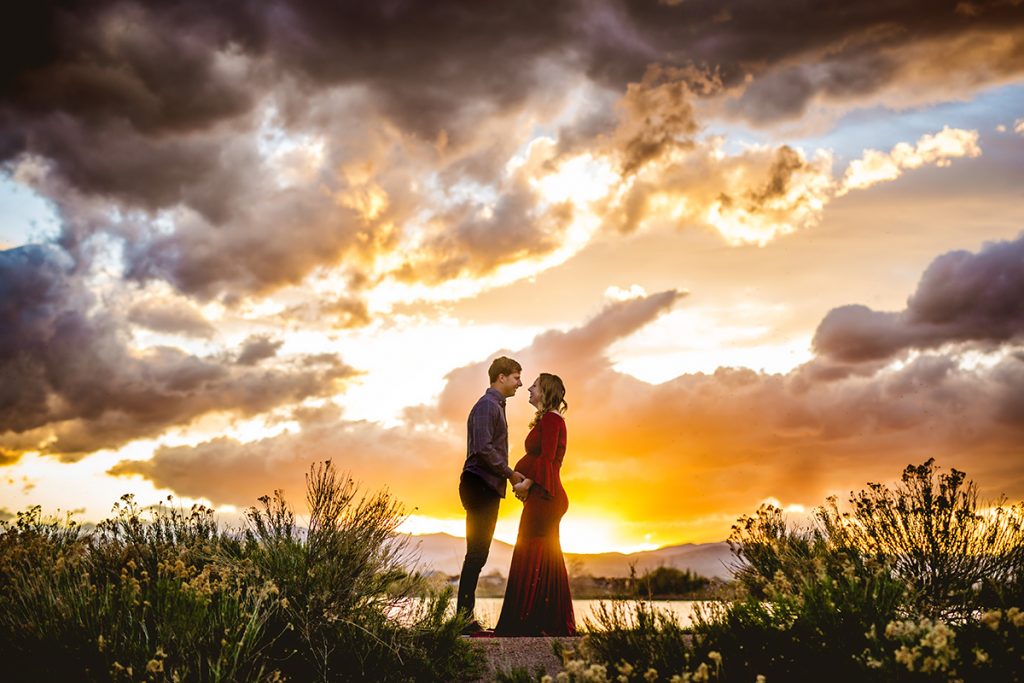 The next two dresses are Monroe gowns, also made to fit pre-pregnancy sizes 4-12. I have this dress in a dijon color and hunter green. The top of the gown is jersey fabric like the other dresses, but the train is made of chiffon, and looks gorgeous if you toss it in the air or or just let it drape across the ground. I also have the bell sleeved crop top to fit over the hunter green dress. In these photos, you'll see one more piece that I'm excited to use for winter maternity sessions, which is a faux fur stole.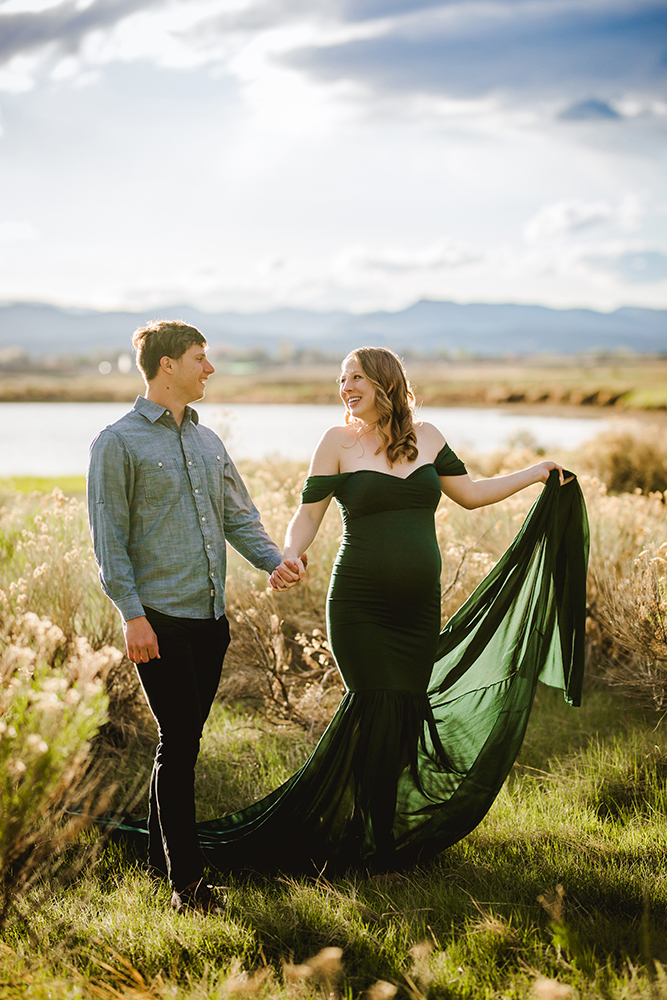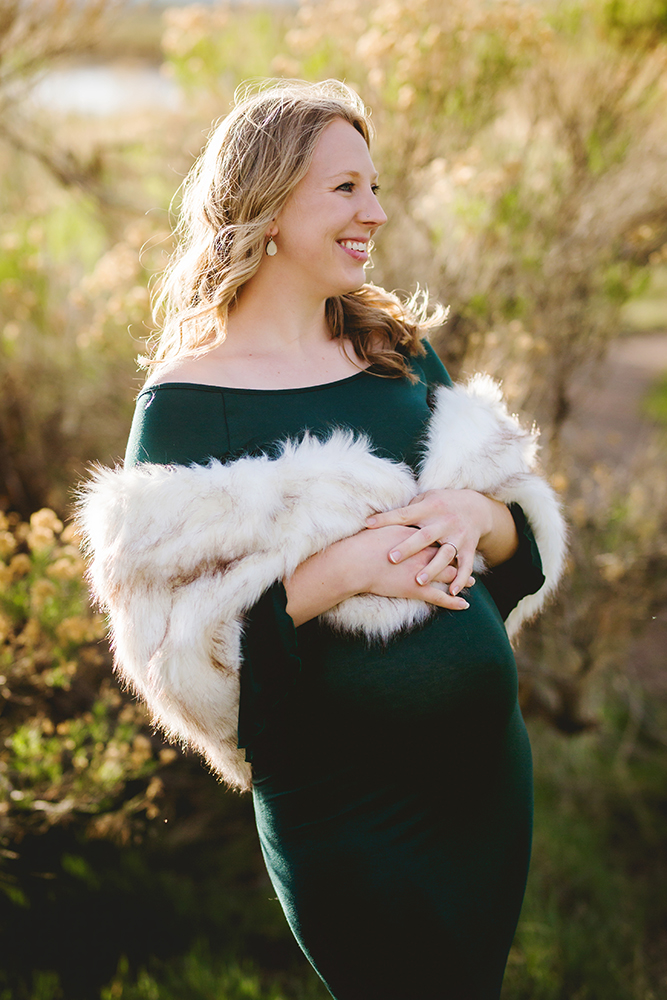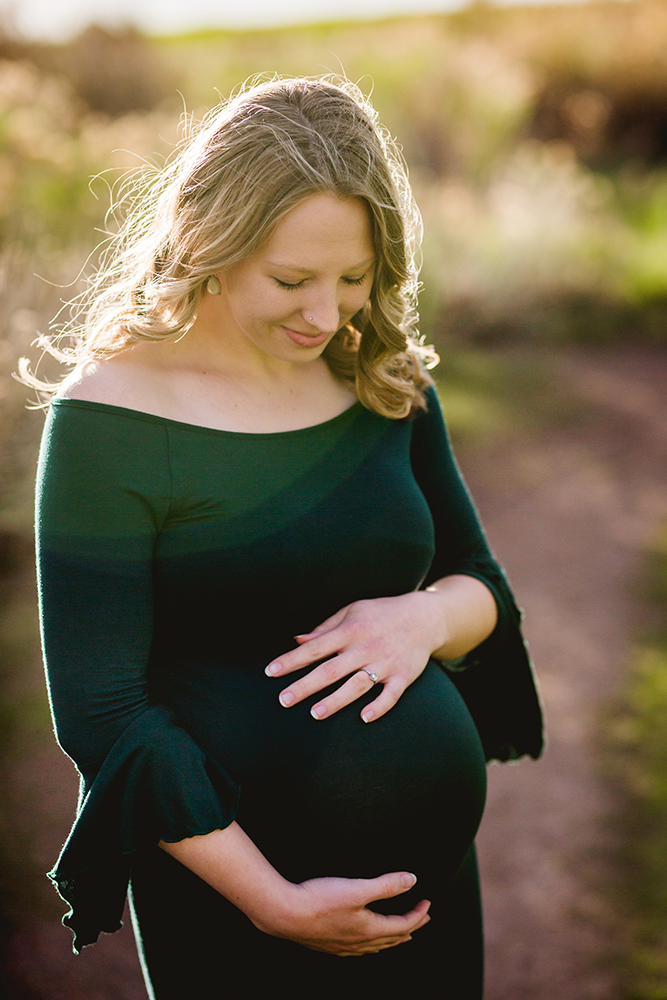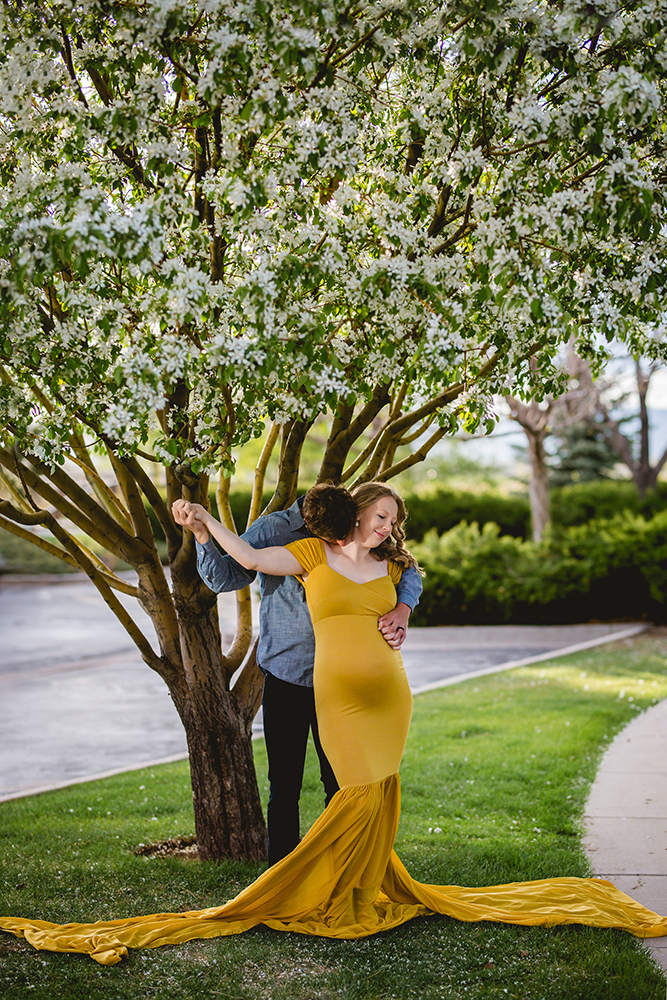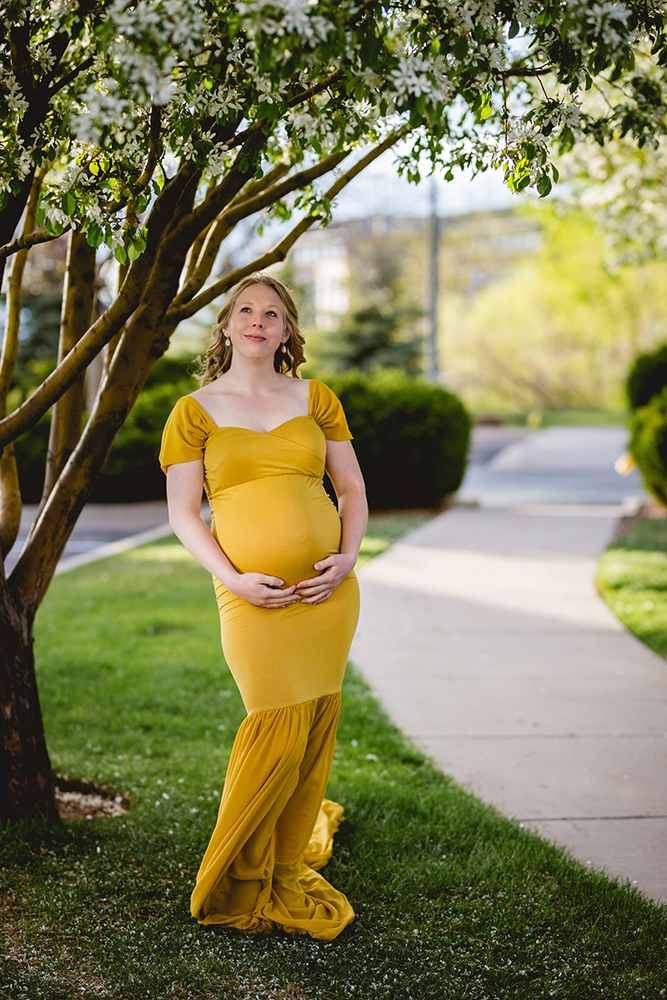 This last gown in a teal color is a plus size gown, made to fit pre-pregnancy sizes 16-22/24. It doesn't do any magic tricks like the Athena and Monroe gowns, but it's such a pretty color I love the off shoulder long sleeves!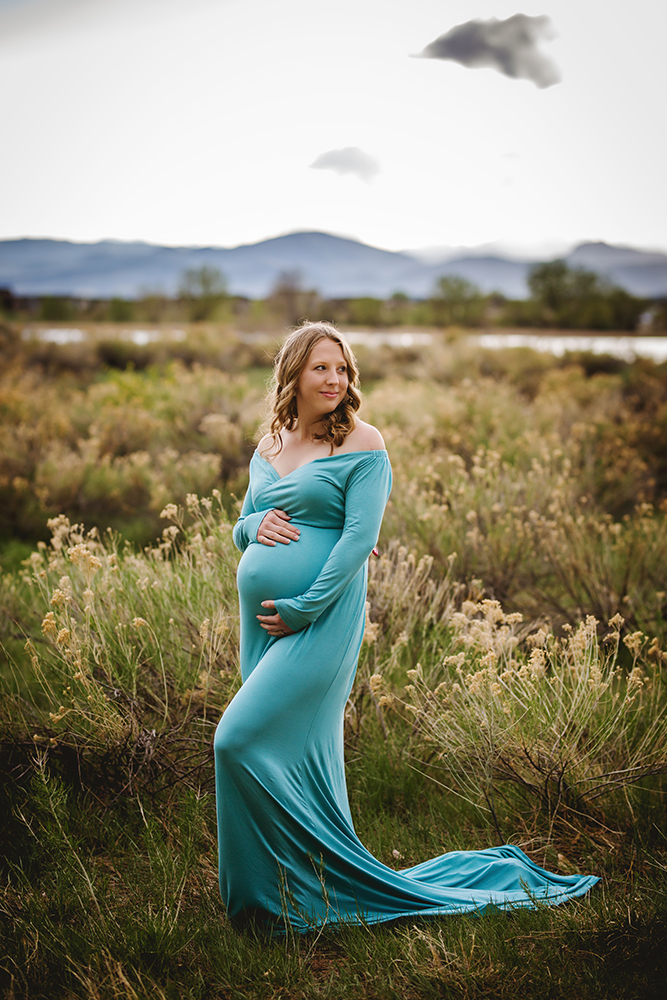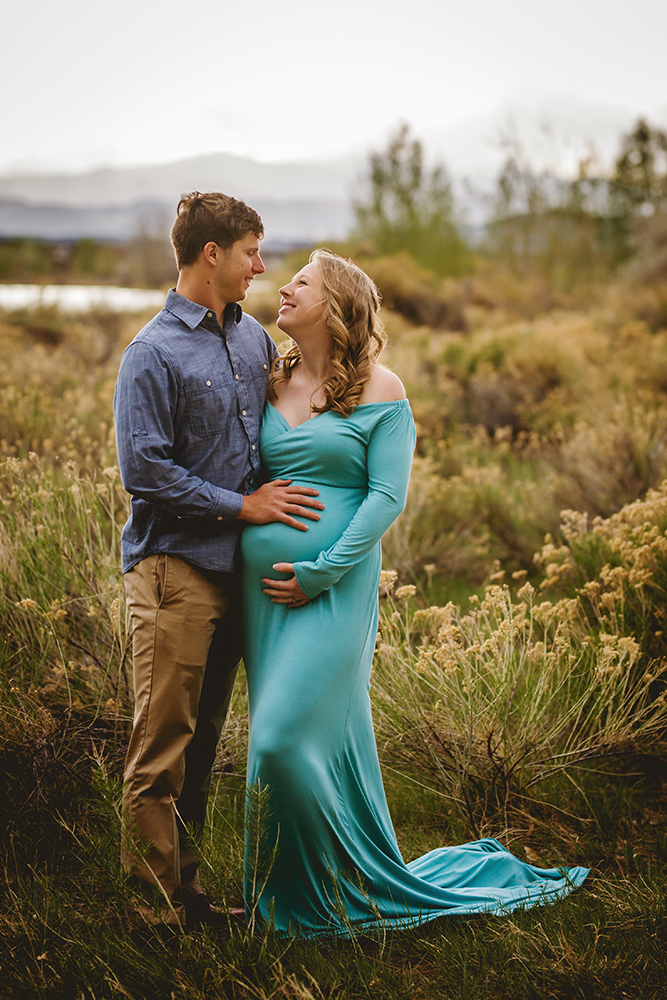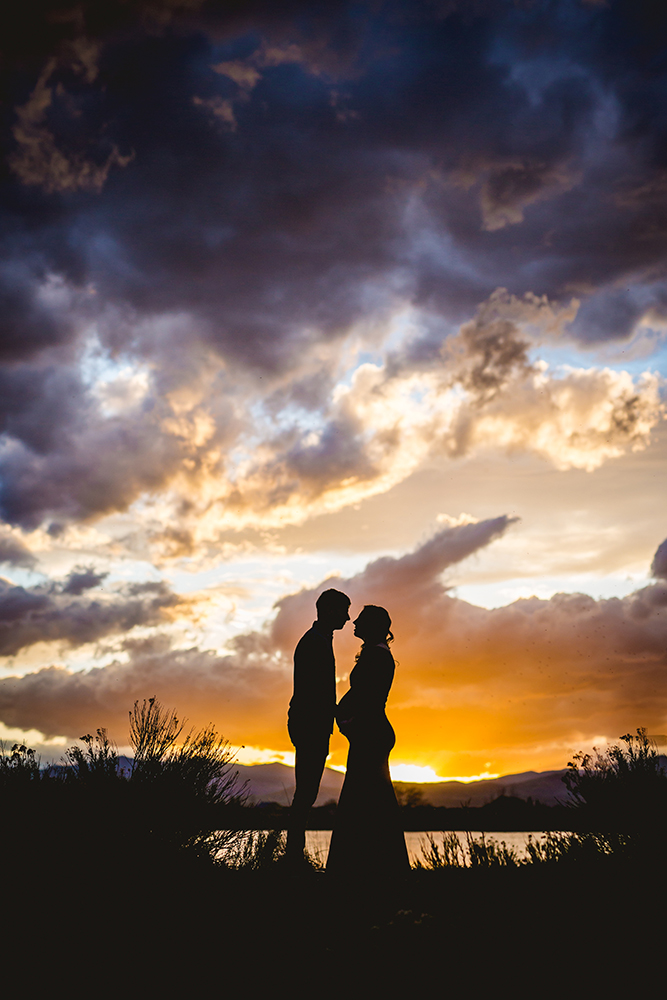 I've always loved a more "epic" look for maternity photos and these gowns really help add some drama and beauty to my maternity sessions! If you'd like to use one, they're available at no extra cost when you a book a maternity session!