Here are a few answers to questions you might have about family sessions-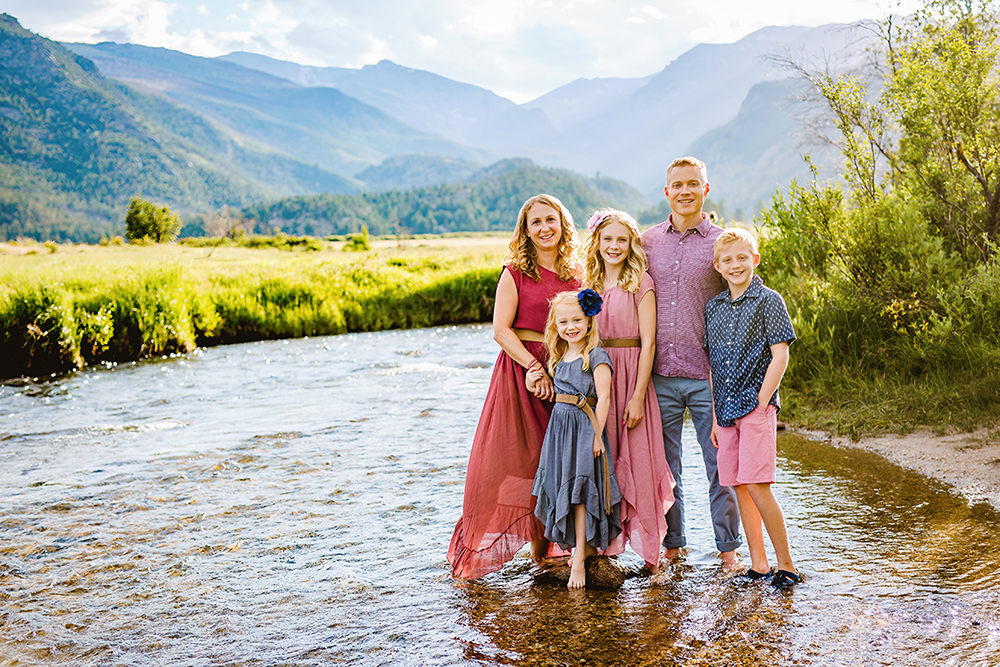 How do we choose a location?
After you contact me, we'll work together to pick a location for your photo session. I am a natural light photographer, so family sessions are usually done outdoors. I can suggest several locations in Fort Collins that have worked well for me in the past, but I'm open to new ideas from you too. I will want to scout out the location before the session though to make sure that it will work well and that the light will be good at the time that we've chosen. I'll also bring some props along with me that will complement that location well.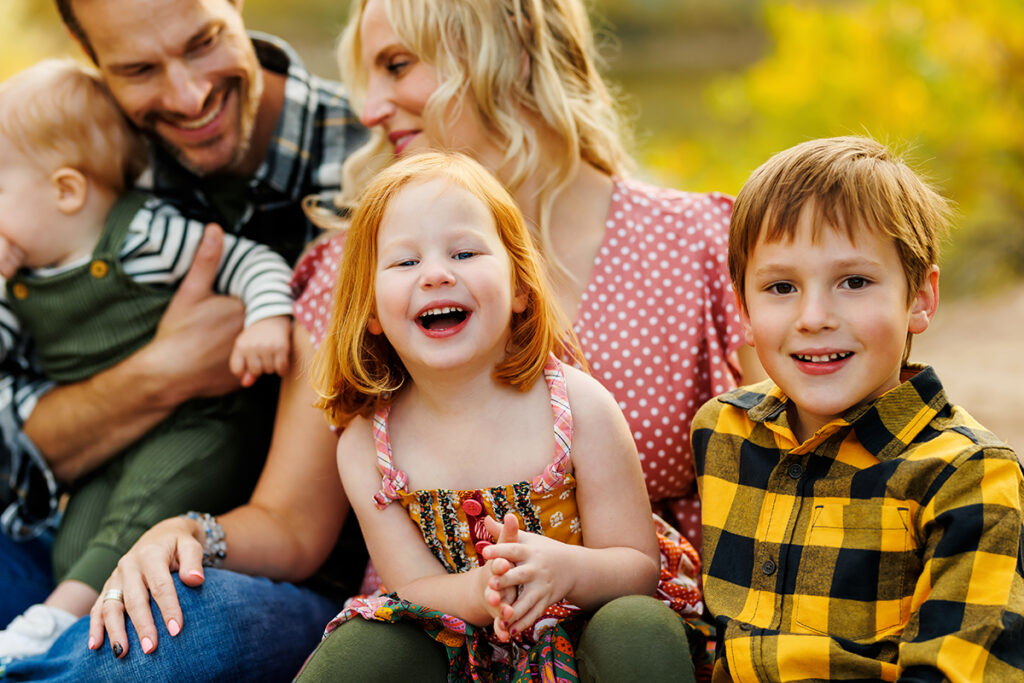 What's the best time for outdoor photos?
The best time to take outdoor photos is when the sun is low in the sky. This gives you soft, warm light, while midday sun gives harsh light and makes shadows on people's faces. I prefer to schedule sessions about 2 hours before sunset for this reason. If at all possible, I'd really urge you to consider tweaking your schedule for the day to do the session close to sunset. However, if you have very young children, you may not be able to make this work. A photo of a happy toddler in midday light is much better than a photo of an over-tired toddler throwing a fit in gorgeous evening light, right? If you don't think an evening session will work for your family, we can still get great photos at any time of day as long as we choose a location where there is plenty of shade. Of course, none of this matters much on a cloudy day, but cloudy days are fairly rare in Northern Colorado!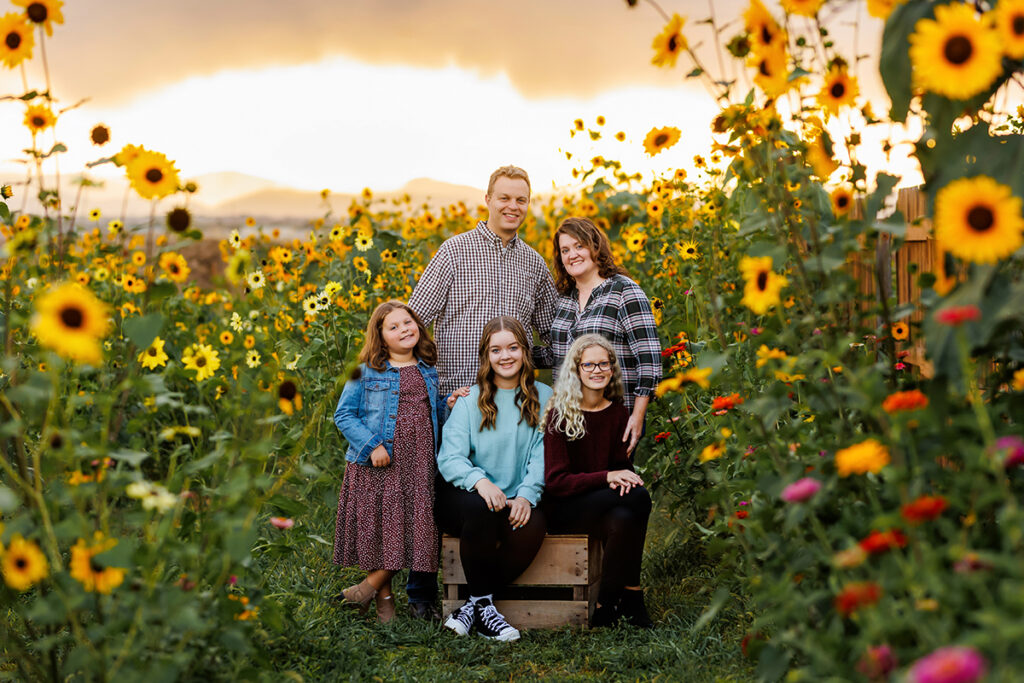 What if we have to reschedule?
I'll be watching the weather during the days leading up to your session. I'll give you a call if I feel like we may need to reschedule and we can make the decision together. If you need to reschedule due to illness, I completely understand. Please try to let me know as soon as possible and we will work together to reschedule your session when your family is healthy again.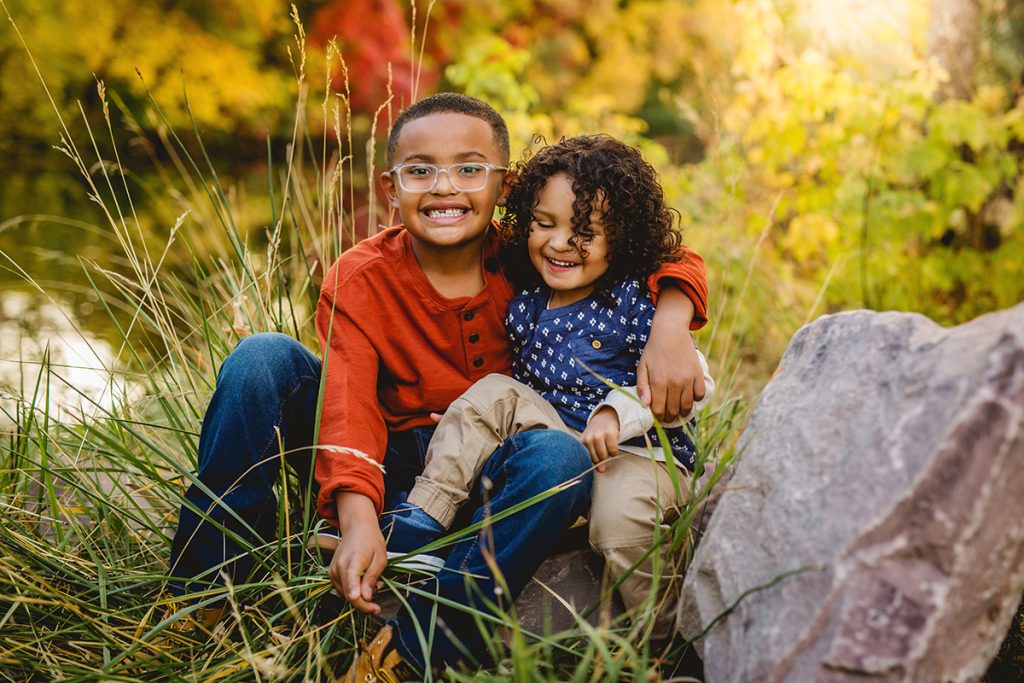 What if my kids don't cooperate?
I have lots of experience working with kids in a variety of contexts. I have two young boys of my own and was an elementary school teacher for 7 years, so I understand that kids can be unpredictable and don't always do exactly what you want them to do. Don't worry if your kids don't want to pose for photos or stay still. Honestly, you will be less stressed out if you go into the session expecting that there will be times when they don't cooperate. I will be following them around taking LOTS of pictures to capture the moments when they look great. I'll have several tricks up my sleeve to try to help make the session fun for them and make them laugh. I'll also ask for your help to get them smiling and laughing, because you know your child's sense of humor better than I do! For more on this topic, check out this blog post: https://beckymichaudphotography.com/nail-portrait-session-young-kids-fun/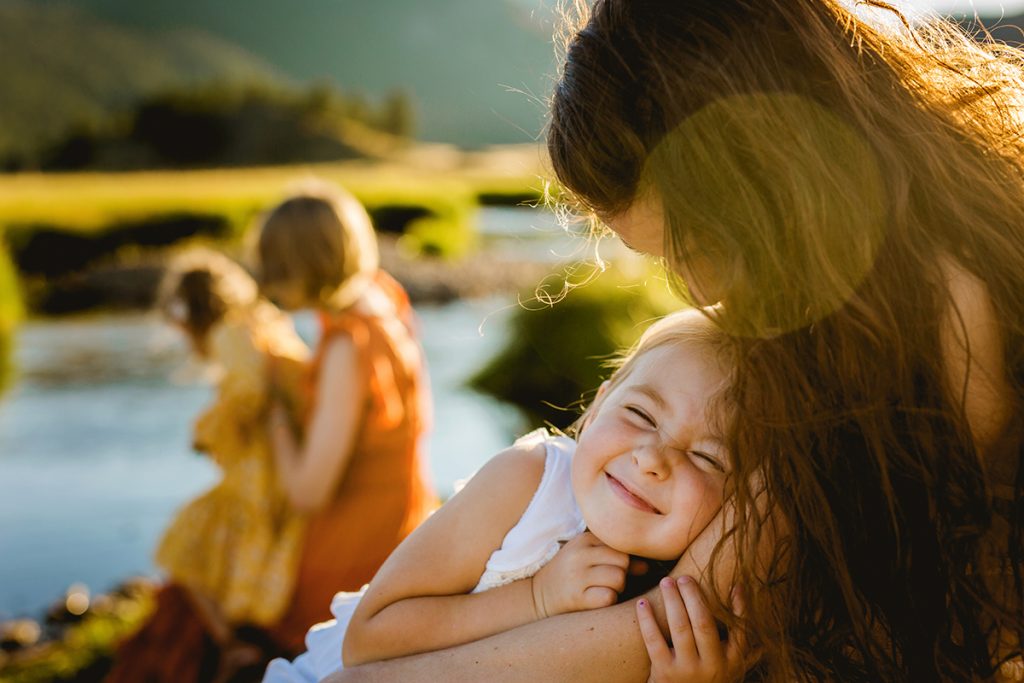 How/when do I make my payment?
A $5o retainer fee is due at the time of booking to hold your spot. This $50 payment is nonrefundable, but can be applied to another date within 30 days of the original date should you need to reschedule. The remainder of your payment is due in full when we meet for your session, so please bring a check or cash to your session. If you forget to bring it, of course I'll still take your pictures, but I will need you to send payment before you'll receive your photos. Click here for family session pricing.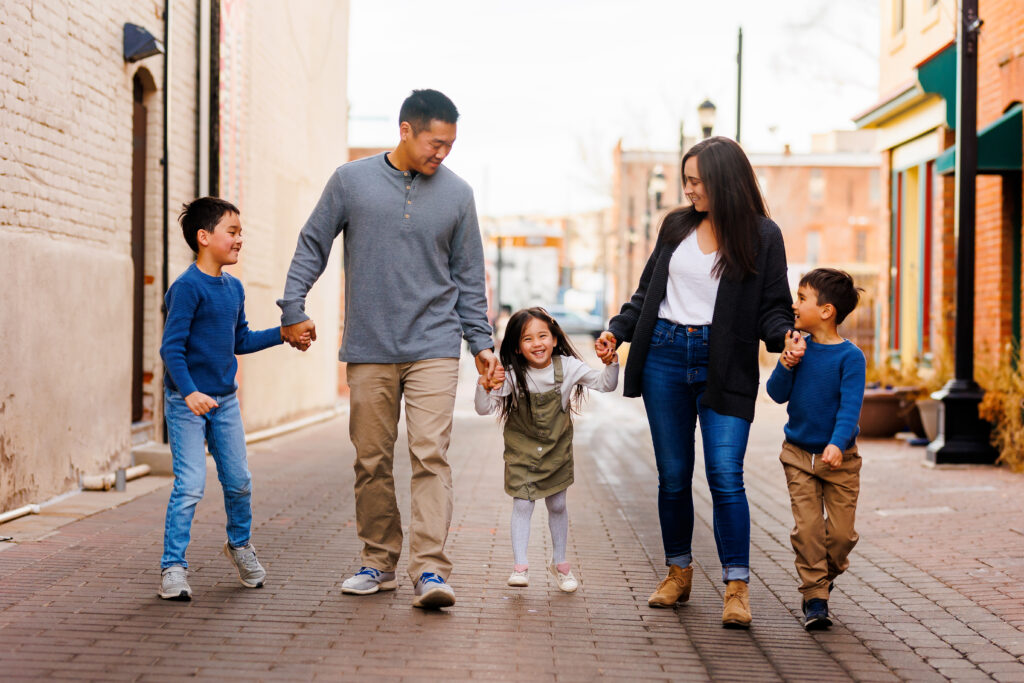 Coordinate your colors, don't match them.  Choose a color scheme and then have each person display it differently.  If you like neutral tones, try to include at least one pop of color through accessories.  Pastel colors will have a much different feel than bold, dark colors, so keep that in mind as you're making your choices.Your "coordinating color scheme" doesn't have to be limited to just a few colors.  You can use a whole lot of different colors as long as they work well together.  A couple examples of this would be jewel tones or pastels:
Make sure you are comfortable.  For adults, wear something that makes you feel good about yourself.  For kids, don't put them in an itchy sweater or something that is inappropriate for the weather.  Which brings me to layers…
There are a few things that are really great about layers.  They add interest and depth to a photo and they allow you to make minor changes to create a different look or adapt to the weather without doing a complete wardrobe change.
Textures also add a lot of interest and depth to photos.  Lace, ruffles, pleats, sweaters with a chunky knit, embroidery- these are all things I love to see on your outfits!
Accessories can also add a lot to a photo.  For girls, they can be hair bows, headbands, scarves, hats or fun shoes.  Boys can also accessorize with hats, ties, suspenders, or belts.  Feel free to bring a few extra accessories along so we can swap things throughout the session.
Footwear is often the last thing we think about for a photo wardrobe, but it matters!  If you have your kids in really cute pastel colored outfits and then your son has on his bright blue tennis shoes with neon green soles, they are going to stick out like a sore thumb!  If it's warm, kids look great with bare feet.  If not, you can check Target, Walmart, or Once Upon a Child for some fairly cheap basic shoes.  They don't have to be amazing, just not something that will detract from the photos.  Boots pretty much always look great in the fall/winter!
Keep the location in mind.  If we are doing an outdoor summer session, you probably don't want to wear a lot of green as you will either blend in or clash with your surroundings.
Search for inspiration.  If you do a search for "What to wear for family photos" on pinterest or google, you'll find tons of examples of outfits that work well together.
Feel free to text me pictures of your outfits before the session to get a second opinion on what will look good.  This will also help me in picking out props for your session.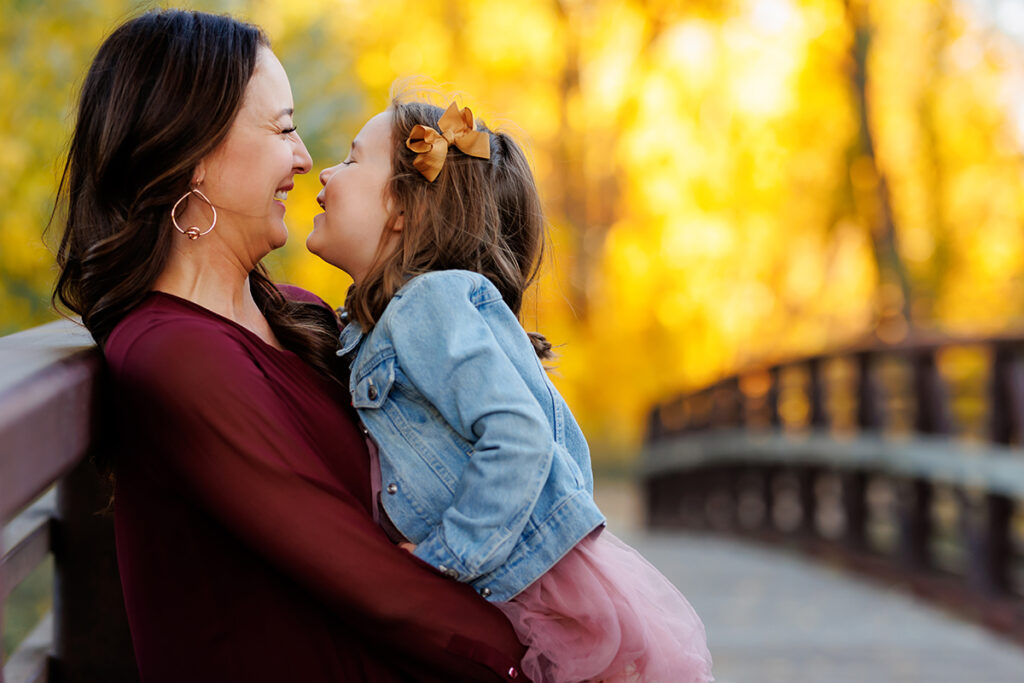 What can I expect after the session?
I will post one preview photo on Facebook for you (with your permission) within a day or so of your session. You can find me on facebook here. I'll post a link to a blog post with more of your photos within three weeks, and then all of your edited photos will be available for download from an online gallery a couple days after that. If you are really hoping to have a particular picture ready sooner than 3 weeks after your session (for example, if you need a shot of the whole family for Christmas cards) let me know and I'll try to include some of those shots in your preview. Along with your photo CD, I'll send a copyright release that allows you to print them where ever you choose.
I do recommend printing at mpix.com. I've sent my photos to several different printing labs and found that mpix most closely matches what I see on my screen when I'm carefully obsessing over getting just the right colors and contrast in the editing process. Their prices are really pretty reasonable too!