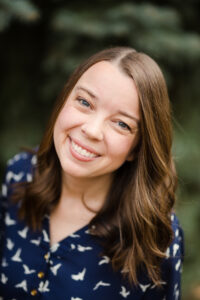 I'm Becky Michaud and I am a natural light photographer for families, children, and newborns in Fort Collins, Colorado.  I have an amazing husband and two little boys who have had more than enough of me chasing them around with my camera.  I keep my business small on purpose so that I'm able to devote more time to my family and give more individual attention to each photo session.  Photographing young families is my passion and it's the perfect marriage of two things I've always loved- art and kids!
I've always been an artist at heart.  I used to write songs and perform in coffee shops until I realized that I found it to be extremely uncomfortable to sing my journal to a room full of people.  I've dabbled in painting, drawing, sewing, and cooking, but photography is my favorite art form.  I love how it allows me to capture the thing that is most beautiful about a moment, a face, or an interaction.
Every job I've ever had has involved working with kids in some way.  I went from babysitter to camp counselor to elementary school teacher, then settled on stay-at-home mom with a part time photography business when my first son was born.  I love kids and the joy and wonder they bring to every situation.  I love the challenge of learning and capturing each unique little personality!
Thanks so much for checking out my site and considering me as your family photographer!