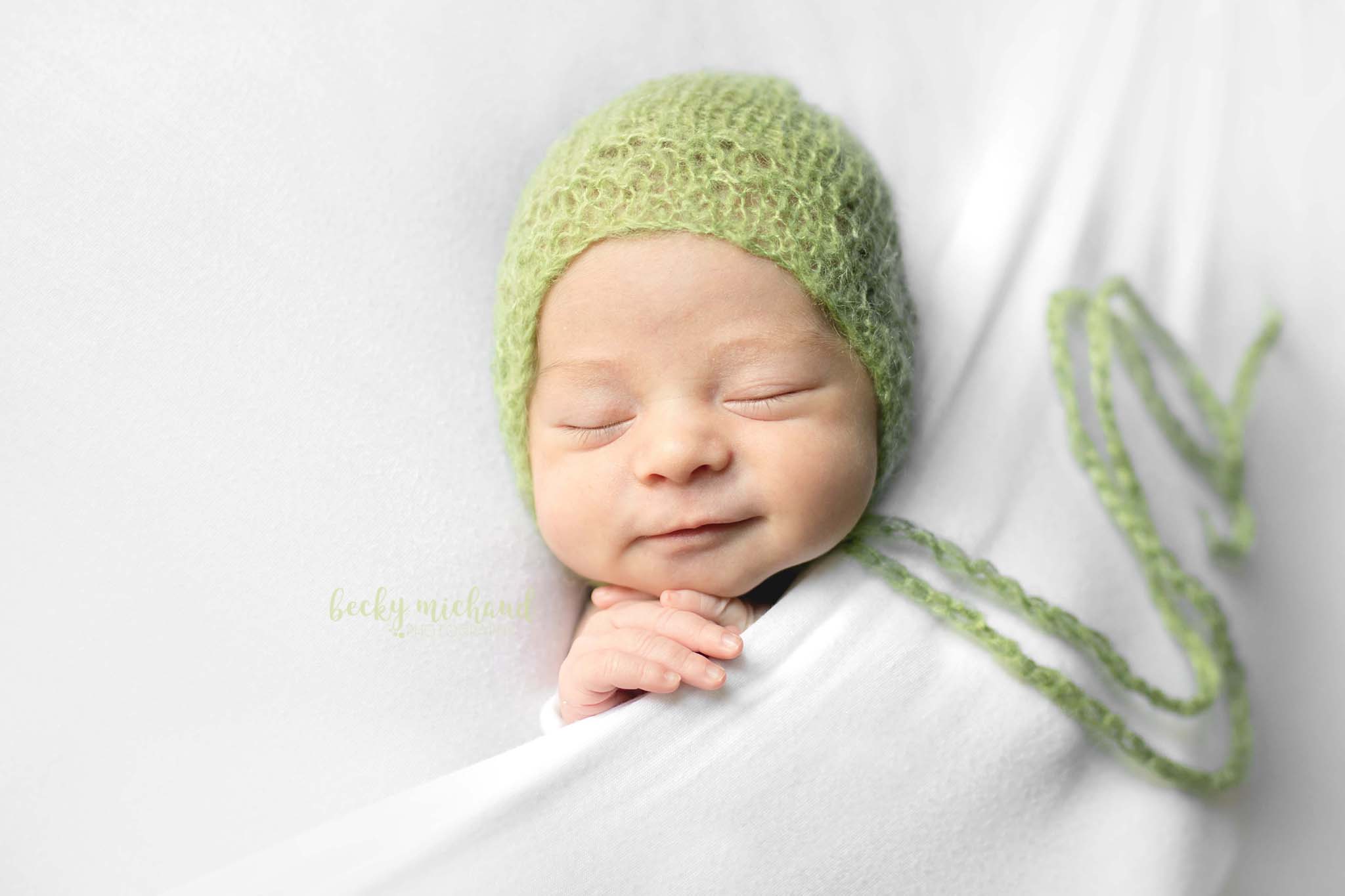 Here are a few answers to questions you might have about newborn sessions-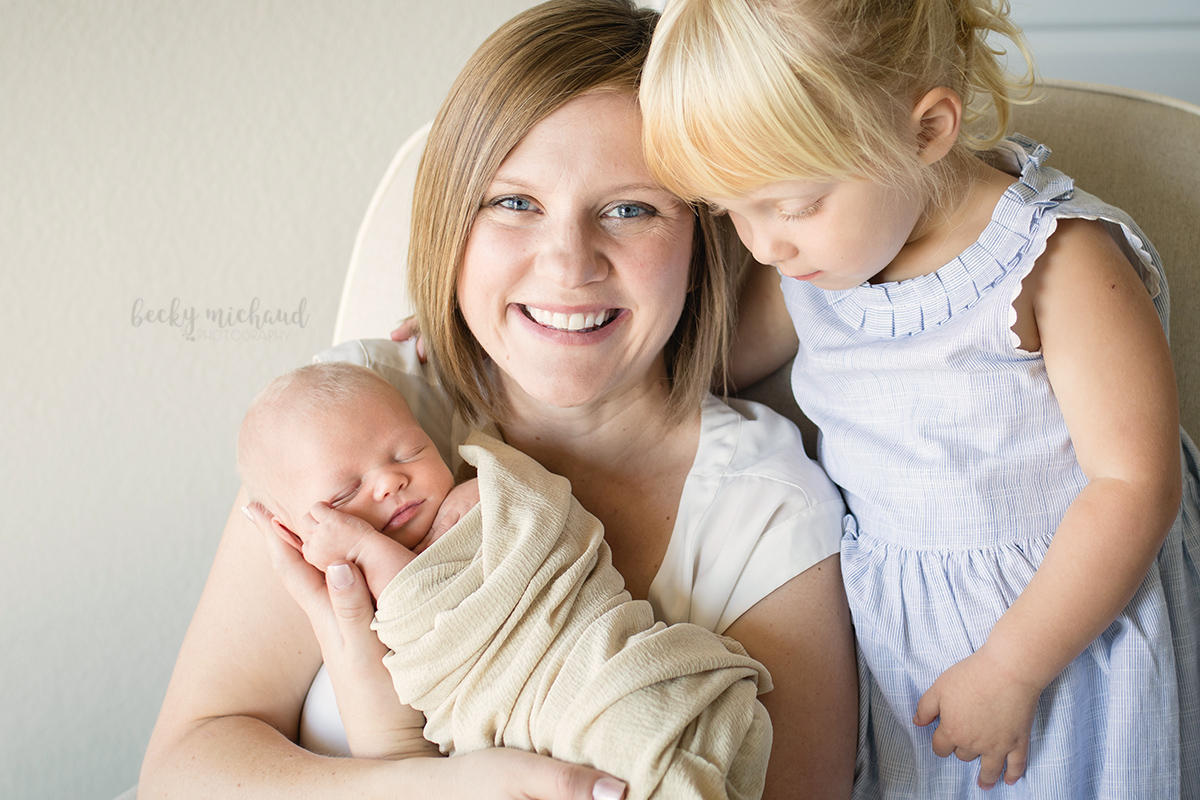 What style of newborn photography do you do?
So in case you're reading this question and thinking "What?  There are different styles of newborn photography?" let me run you through a quick primer on newborn styles, then explain what I do.  All newborn photography falls on a spectrum from posed with props to lifestyle.  You can find photographers in Fort Collins who specialize in either end of this spectrum, and part of your journey in choosing the right photographer for you is going to be deciding which style you like best.
The "posed with props" style is usually done in studio and might include babies in baskets or crates, babies propping their heads up on their hands, themed set ups with elaborate backdrops- a lot of the types of shots you tend to see on pinterest.
"Lifestyle" photos are done in the clients' home with the natural home environment as the backdrop.  Lifestyle photographers don't usually pose babies or dress them up in special outfits, they just document things as they are.  Lifestyle sessions might include baby in their crib wearing a favorite onesie, mom and dad on the couch with baby, siblings helping give baby a bottle, etc.
In the years that I've been doing newborn photography, I've experimented with styles on both ends of the spectrum.  I've found that what I really love, though, falls somewhere in the middle.  When I was getting ready to take pictures of my own baby a while ago, I realized that I didn't want photos with the elaborate backdrops and fancy props- I just wanted photos of him!  The newborn phase goes by so fast and I wanted to document all of his tiny details just the way they were in that moment.  It was this realization that led me to pursue a much more simple style of newborn photography than what I had been doing in the past.  I like to pose babies on a clean white backdrop in a way that highlights all of their perfect little features and leaves the baby as the focus of the image.  I absolutely love the timeless, simple nature of these shots and the way they highlight your perfect, new little one.  I have a large collection of hats, headbands, wraps, and simple outfits that I use for these shots to add some variety.  I also love to get some shots of baby with parents and siblings.  Some of these photos can be more posed and some can be more lifestyle.  Some families choose to do all posed photos of the baby (like this session here) and some choose to do all lifestyle photos (like this session here).  You can let me know if you prefer to focus more on one or the other or have an equal mix of both!  (Newborn mini sessions do not include photos with parents or siblings.)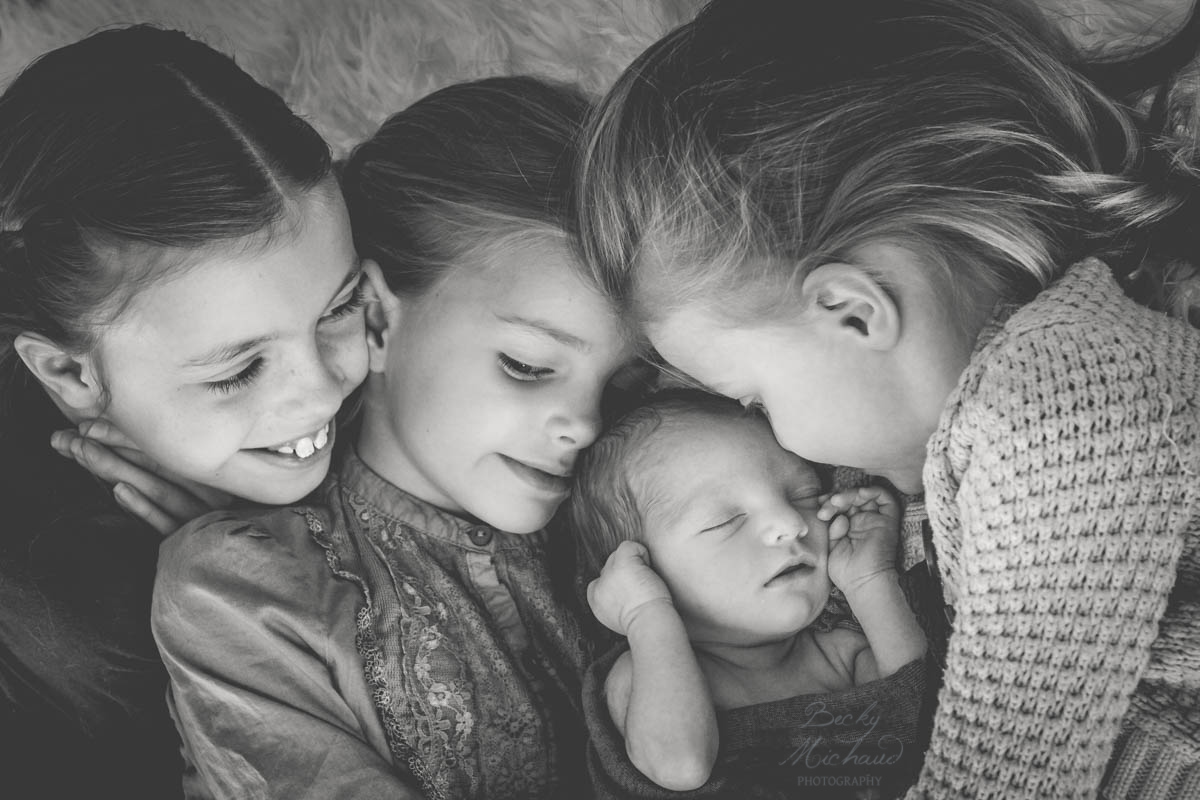 When should I schedule my newborn session?
The best time for a newborn session is within the first two weeks of life, ideally when baby is 7-10 days old. We want to do the session while your baby is still in the sleepy newborn phase.  It gets a lot harder to pose them and keep them happy and asleep the older they get.  For this reason, it's best if you contact me before your baby is born so that I have a heads up on an approximate date for your newborn session.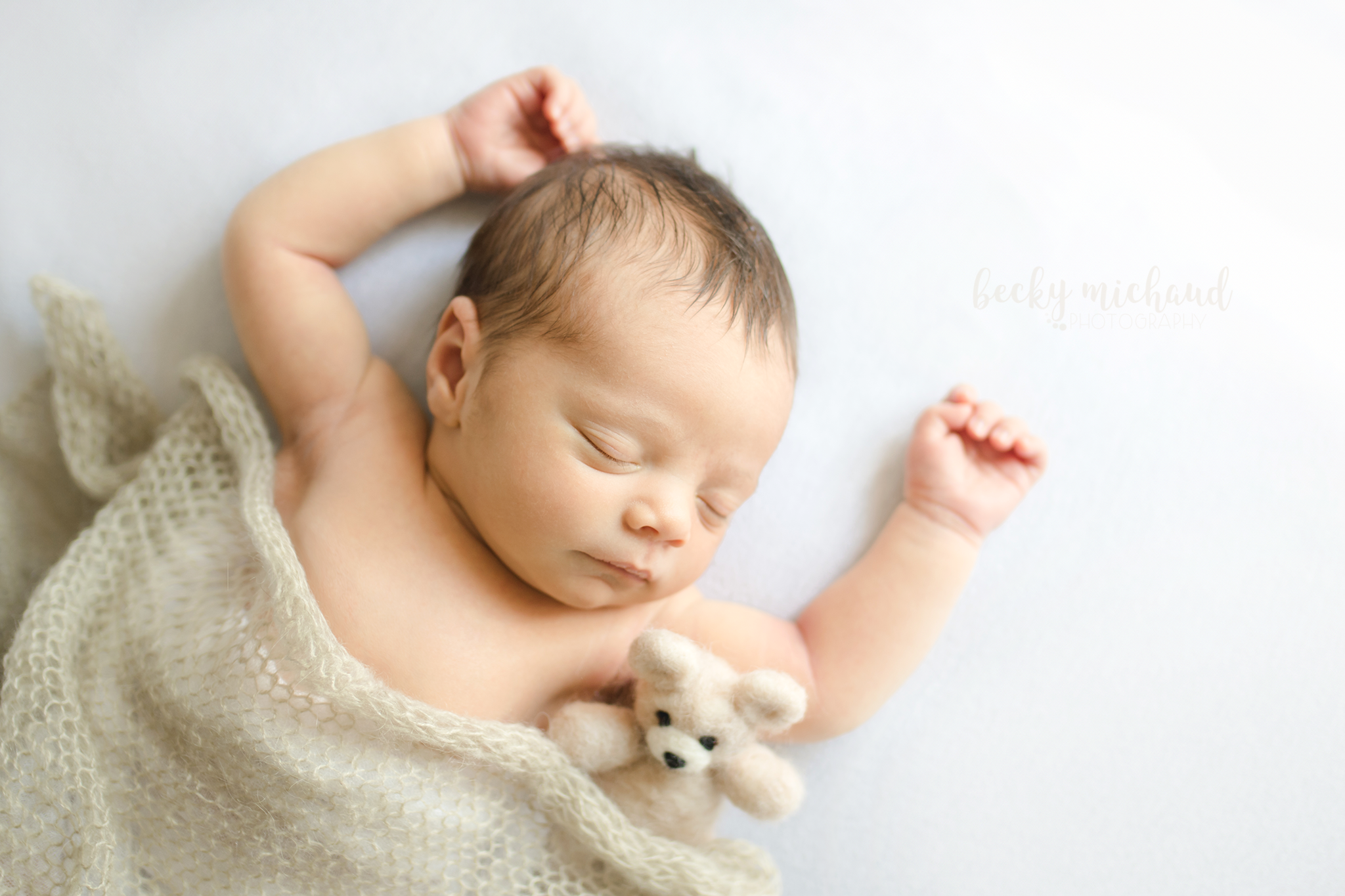 Why do you like to do sessions in the baby's home?
Part of the reason is that I don't have a studio, but I've also found that it is a lot easier on you and your baby if I come to you.  I can set up to take photos in just about any room that has a lot of good indirect natural light.  Kitchens with sliding glass doors often work well if we just push the table to the side.  Doing the session in your home also gives us a chance to take pictures in the baby's nursery or in mom and dad's room if you would like.  Don't worry if your house is messy!  We had a really hard time during the newborn phase with our first baby and I will be impressed if you've managed to get dressed and eat more than a piece of bread all day! 🙂  

How should I prepare for the session?
Ideally, your baby should have a full tummy and have been kept awake for a while before our session.  This will give us the best chance of having a content and sleepy baby.  Make that your goal, but don't stress out if it doesn't work out that way.  There's a decent chance that your baby will need to eat or have a blow out or cry for a while during our session, and that's why a full newborn sessions can take as long as 3 hours.
Another thing that is super helpful for a smooth newborn session is to have your house, or at least the room we'll be working in, set to be warmer than usual before I arrive (78-80 degrees is ideal).  A chilly baby won't sleep well and it often makes all the difference to keep them toasty.  My rule of thumb is if I'm not uncomfortably warm, then the baby is probably going to be cold when we undress them.  I always bring a space heater with me to help with this too.
If you have older children, please make arrangements for them to be in a different room while I'm taking photos of the baby.  I absolutely love including them in some photos (the sibling shots are often my favorite) but it can be difficult to have them around when I'm trying to pose the baby and keep them sleepy.  It's hard for them to be quiet and they often want to "help," which is seriously adorable but not very helpful. 🙂  You're welcome to leave me with the baby and go take care of your big kids, but if you want to be in the room while I'm taking photos, you may want to plan to have someone else there to help keep up with them.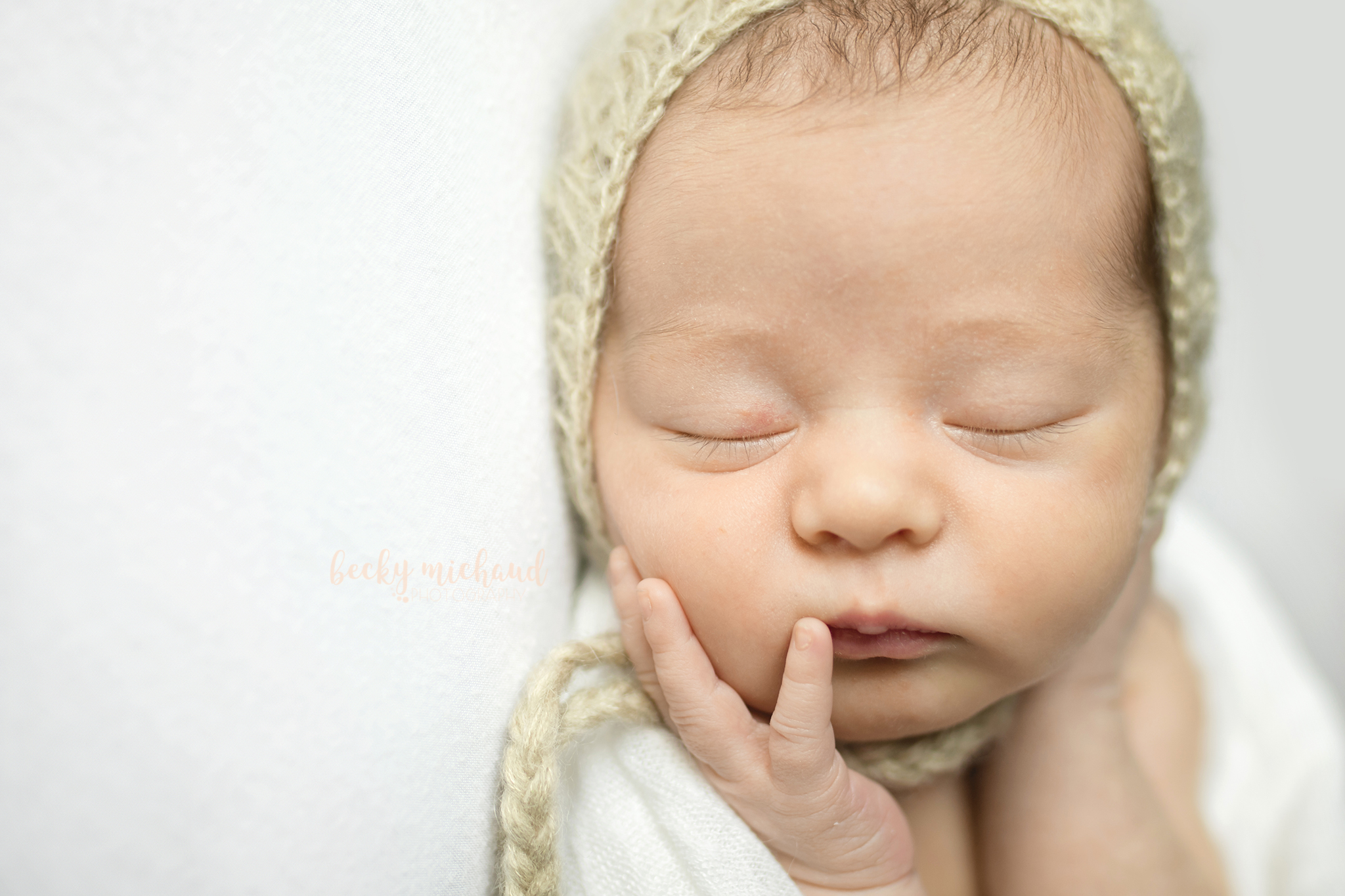 What should we wear?
I do the majority of my newborn sessions with the baby wearing only a diaper or nothing at all, so have your baby dressed in something that can be removed easily and won't leave marks on their skin.  The rest of the family should wear neutral colors without any loud patterns so that your outfits don't take away from the baby.  Bright colored shirts aren't great because some of that color will reflect onto the baby's face when you hold them for photos.  Make sure that you don't have any big necklaces or zippers that might scratch the baby's face when you hold them close.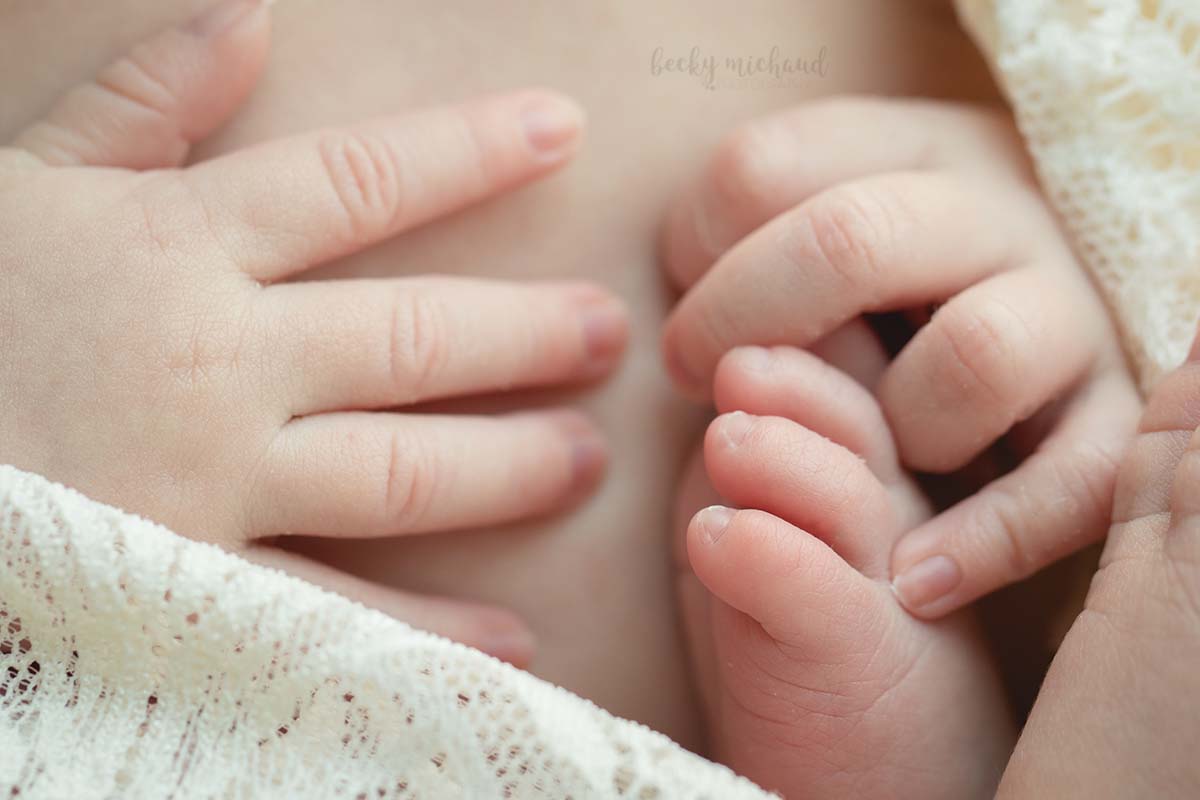 Where do the props come from?
I have blankets, wraps, hats, headbands, and some simple outfits that I'll bring along for your session.  If you've seen a prop in any of my other newborn photos that you especially like, let me know and I'll make sure to bring it!  For a full newborn session, feel free to look through your own things and bring out any props that you'd like to use for the photos as this adds a personal touch.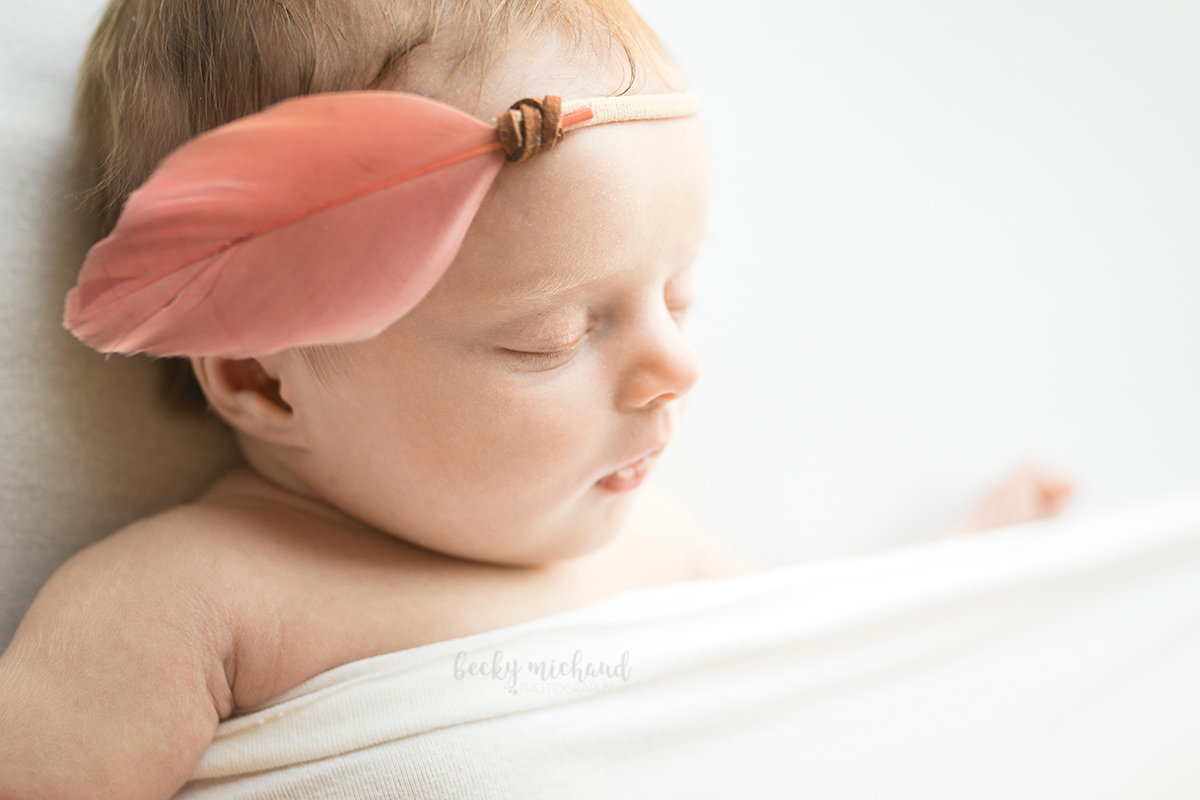 What if we have to reschedule?
If you need to reschedule due to illness or unforeseen circumstances, I completely understand.  Please try to let me know as soon as possible and we will work together to reschedule your session when your family is healthy again.  I will also be as careful as I can be to make sure that I'm not exposing your brand new baby to any illness.  If I or any of my family members are sick and might still be contagious, I'll let you know and see if you'd rather reschedule.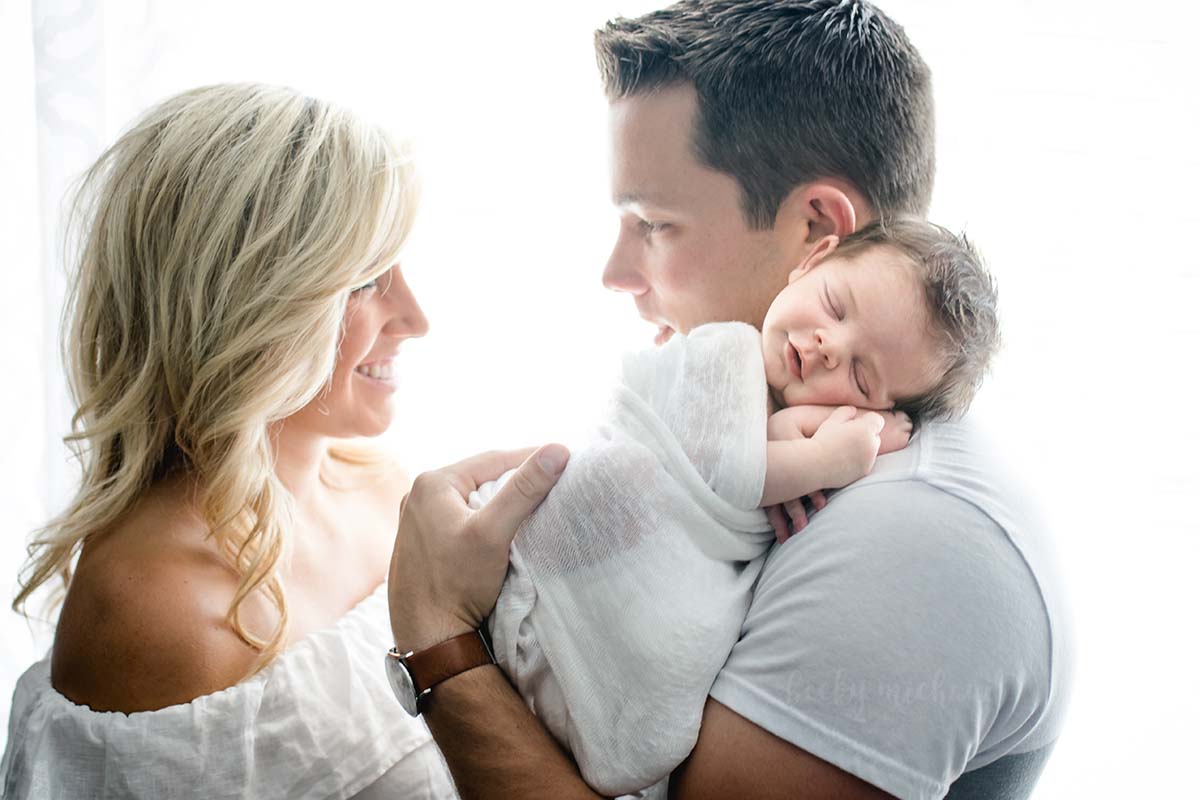 How/when do I make my payment?
Payment is due in full when we meet for your session, so please bring a check or cash to your session.  If you forget to bring it, of course I'll still take your pictures, but I will need you to send payment before you'll receive your photos.  Click here for newborn session pricing.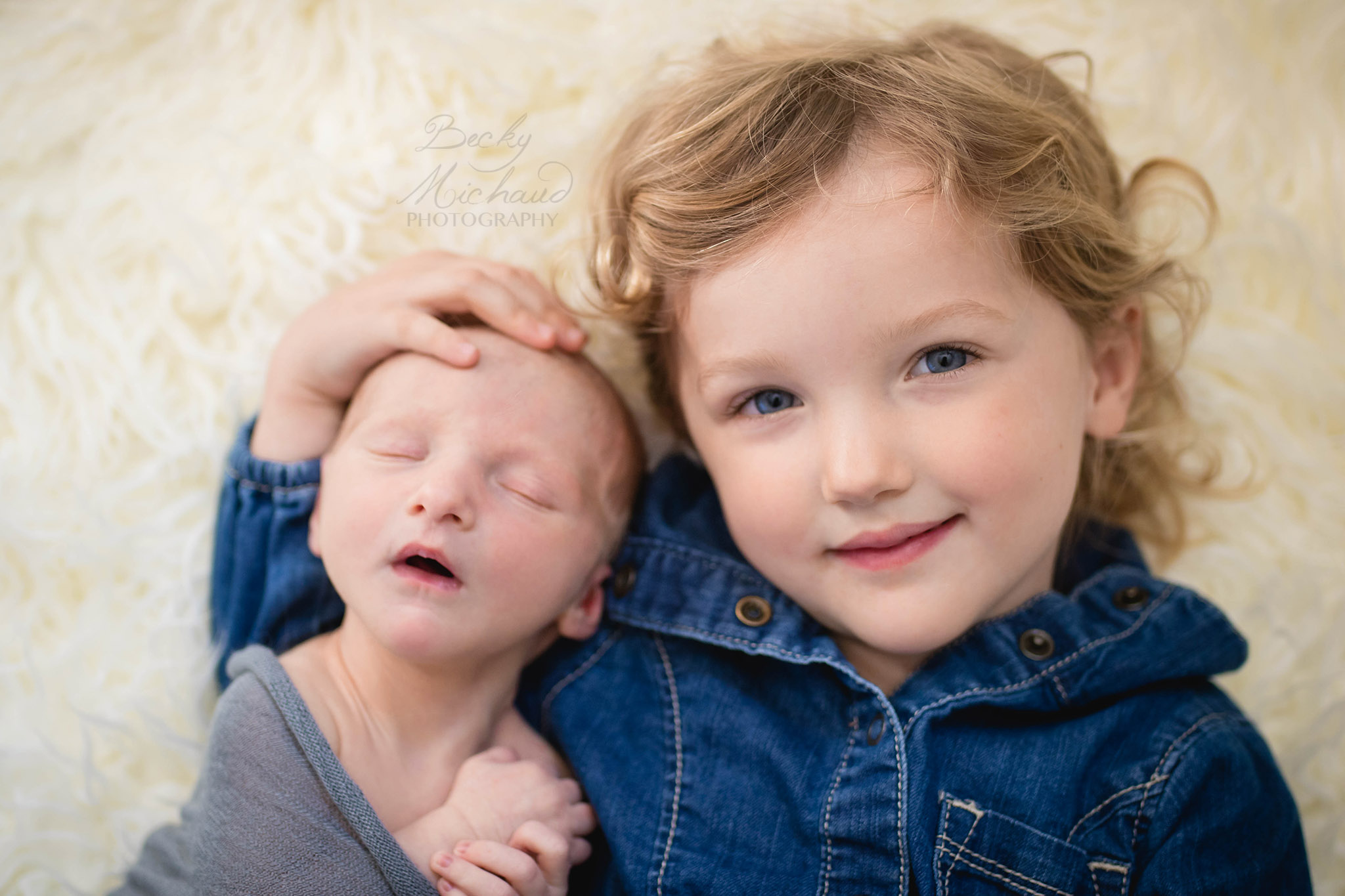 What can I expect after the session?
I will post one preview photo on Facebook for you within a day or so of your session.  You can find me on facebook here.  I'll post a link to a blog post with more of your photos within three weeks, and then all of your edited photos will be available for download from an online gallery a couple days after that. If you are really hoping to have a particular picture ready sooner than 3 weeks after your session (for example, if you need a shot of the whole family for Christmas cards) let me know and I'll try to include some of those shots in your preview. Along with your photo CD, I'll send a copyright release that allows you to print them where ever you choose.
I do recommend printing at mpix.com.  I've sent my photos to several different printing labs and found that mpix most closely matches what I see on my screen when I'm carefully obsessing over  getting just the right colors and contrast in the editing process.  Their prices are really pretty reasonable too!