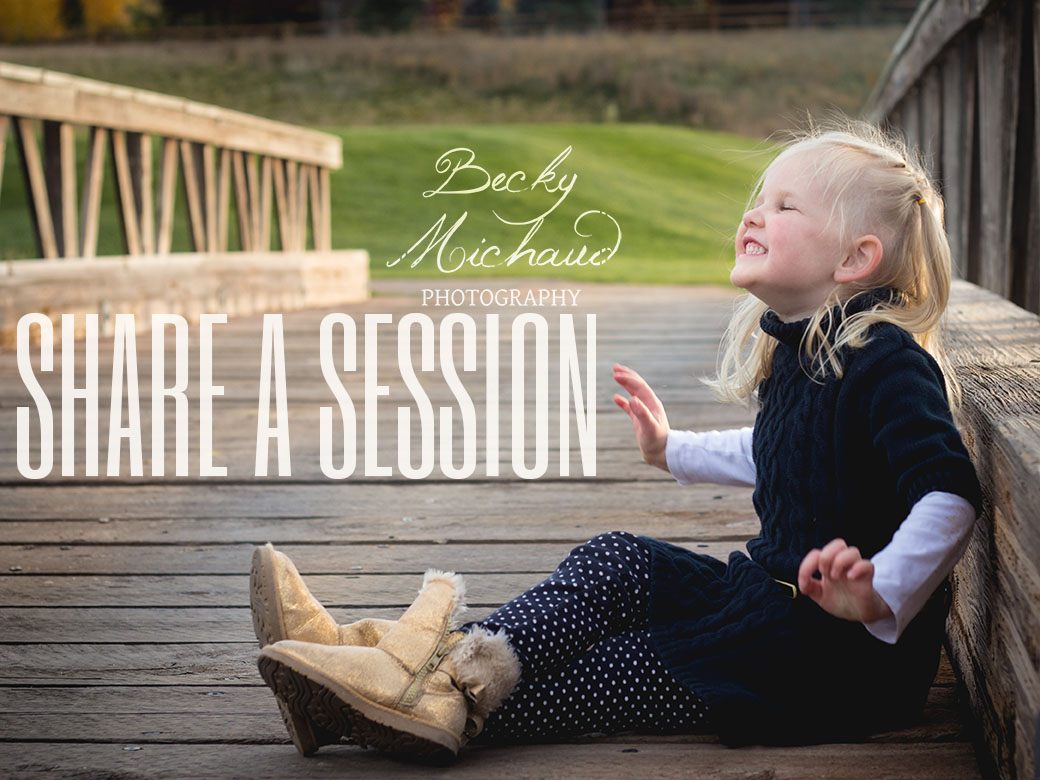 Ever since I started pursuing photography as a business, I've been trying to think of ways to keep my photography affordable for the average family in Northern Colorado.  I really don't want people to not have family photos taken because of the cost, but I also don't want to sell myself short on what the photos are worth, because each session does require quite a lot of work!
I've been getting excited about an idea I had that will allow me to offer photos to you at half the cost of my regular family session without substantially increasing the workload for me.
Everyone wins!
So here's how it works.  Normally, I charge $575 for a one hour session for up to 6 people and then I give you at least 40 high resolution digital images to print whenever and however you choose.  But I've decided to start offering the opportunity to split that package with a friend.  Each family would get 30 minutes of the one hour session, each family would get at least 20 digital images, and each family would pay $290 for the first six family members (plus $25 for each additional person).  The sessions would be back-to-back and in the same general location, but you would each get your own photos.  This would not include any photos of both families together, these would be two separate sessions.  You can see an example of a shared session here: https://beckymichaudphotography.com/shared-family-photo-session-in-loveland/
A few other details that don't really fit into a paragraph together:
It's up to you to find a family who would like to share a session with you.  Please have your "match" figured out before you contact me.  If you really want to do a shared session but you're unable to find a friend who wants to split it with you, feel free to let me know- there's always a chance that I'll know of someone else in the same boat and could match you up!  You can find a friend who would like to split the cost or give the second half of the session as a gift!
If possible, I like to start my sessions about 1-2 hours before sunset for the best light, so keep this in mind when deciding when to schedule a session.
This offer is good for family sessions only, not for newborn sessions or milestone sessions.
You can read more about my family sessions or contact me with any questions you may have by clicking on the links in this sentence.
I'm really excited about these sessions, and I hope you are too!  If you're interested, feel free to share this post on your facebook wall or email it to some friends who you think might be interested, then contact me here on my website when you've found your match!