I've had several people ask if I edit my photos much or if they could see a before and after of my edits.  I've been meaning to do a post like this for a long time in case others are curious, so here it is!  I actually really enjoy editing.  I love taking a "nice" photo and really making it come alive as art through all the fine tuning in the editing process.  I really do labor carefully over every photo to make sure it's just right!
I picked out several photos from the last year or so to show you the difference between my unedited and edited photos.  Hopefully it's obvious, but the "before" photo is always on top or on the left.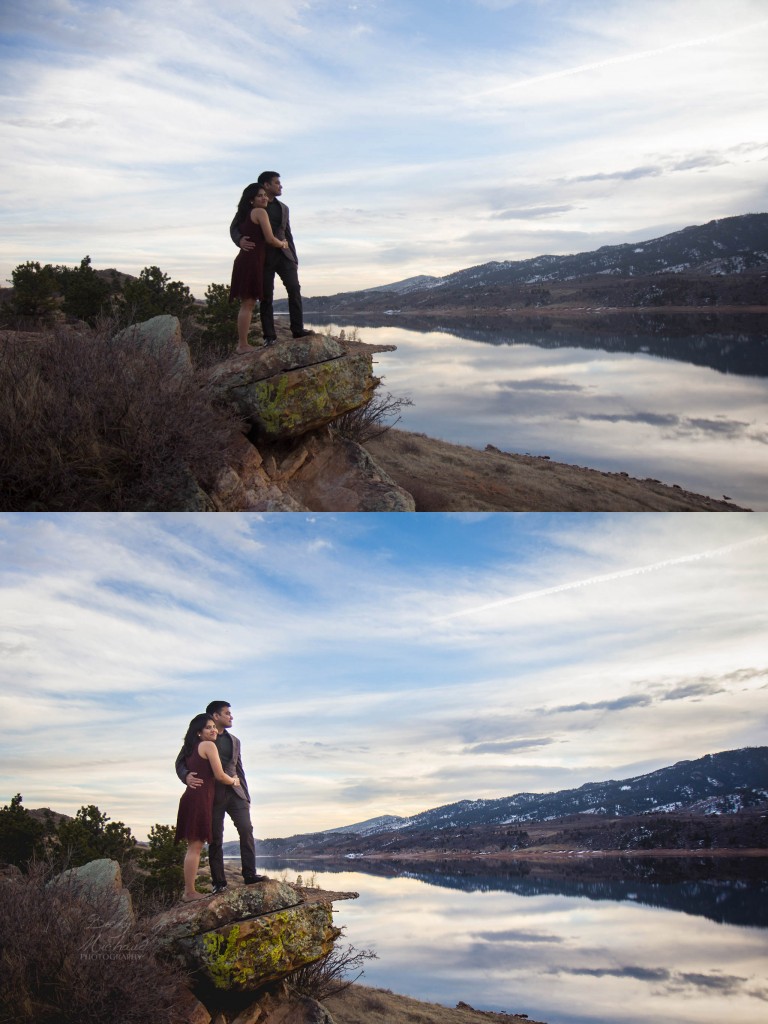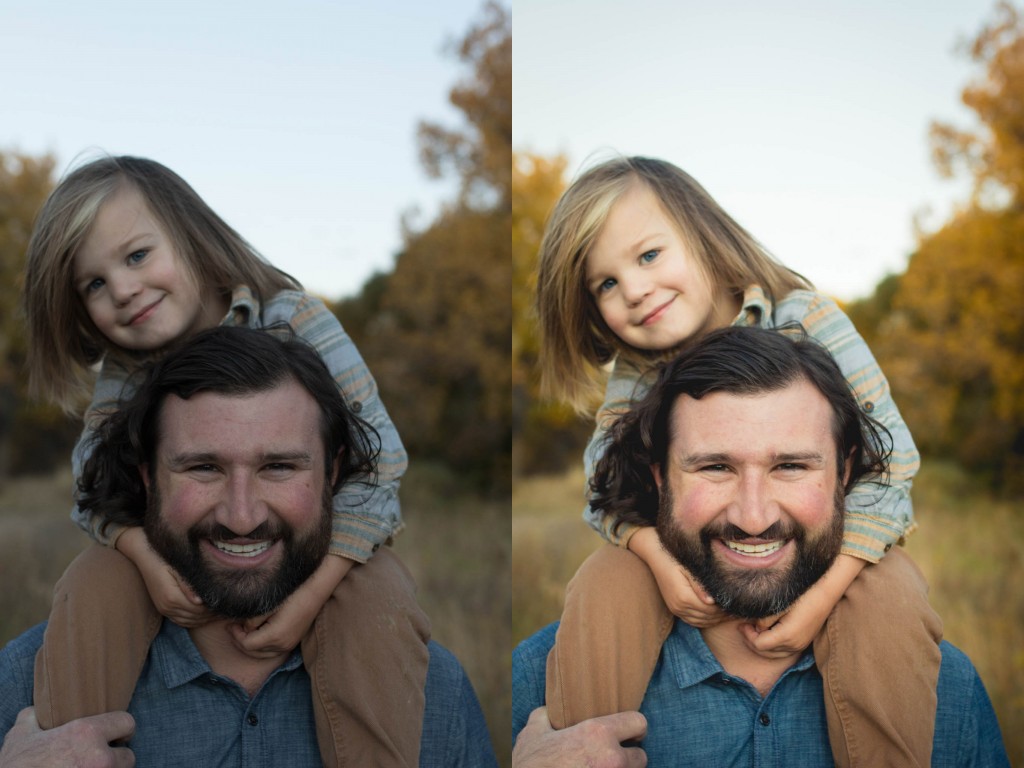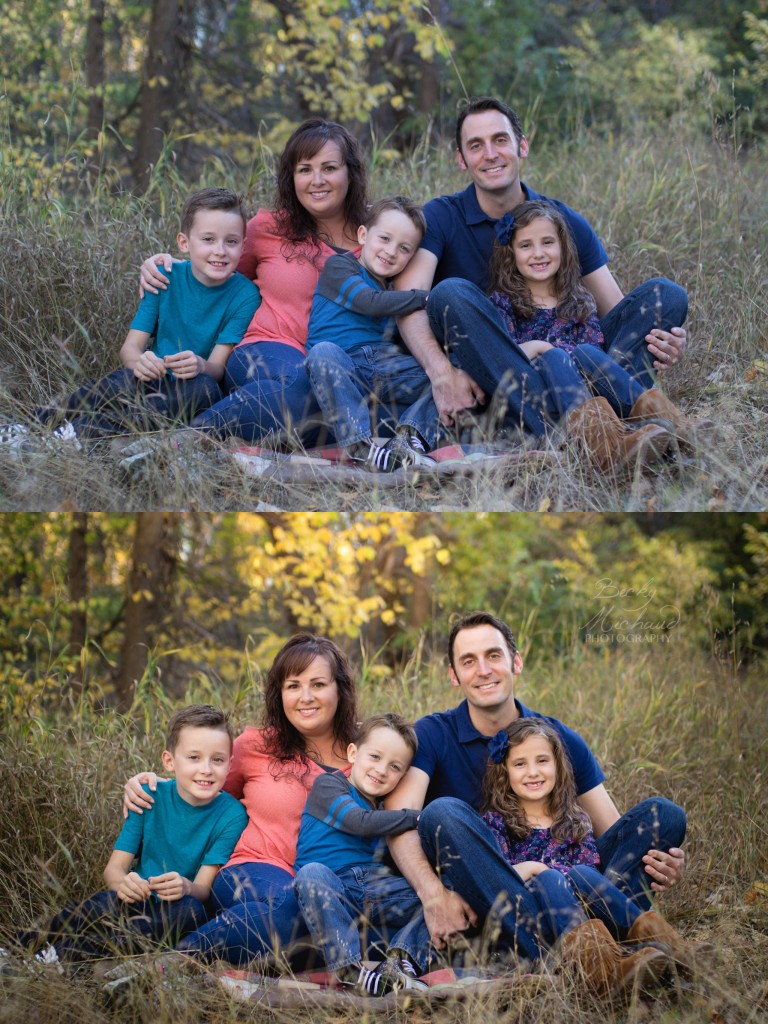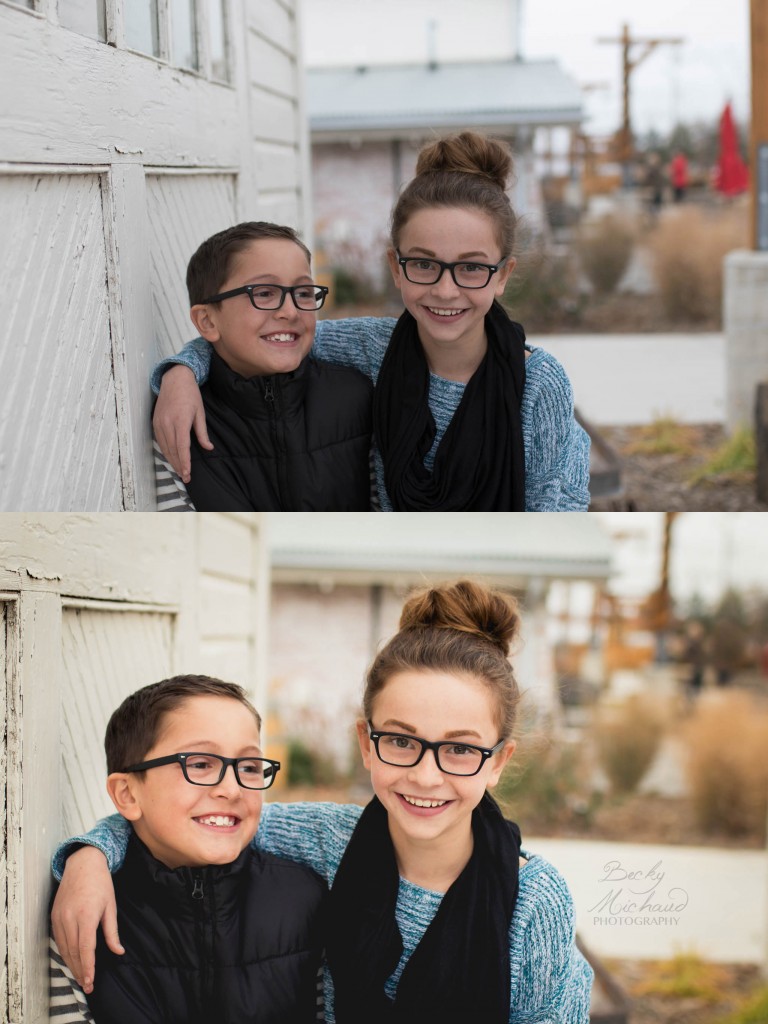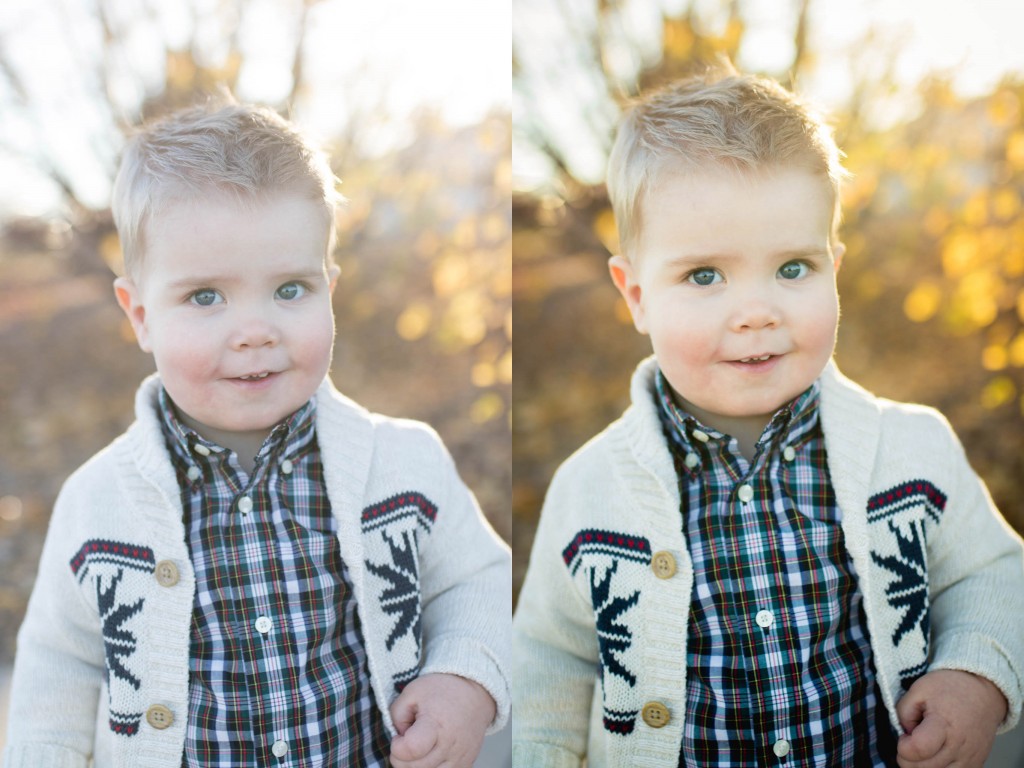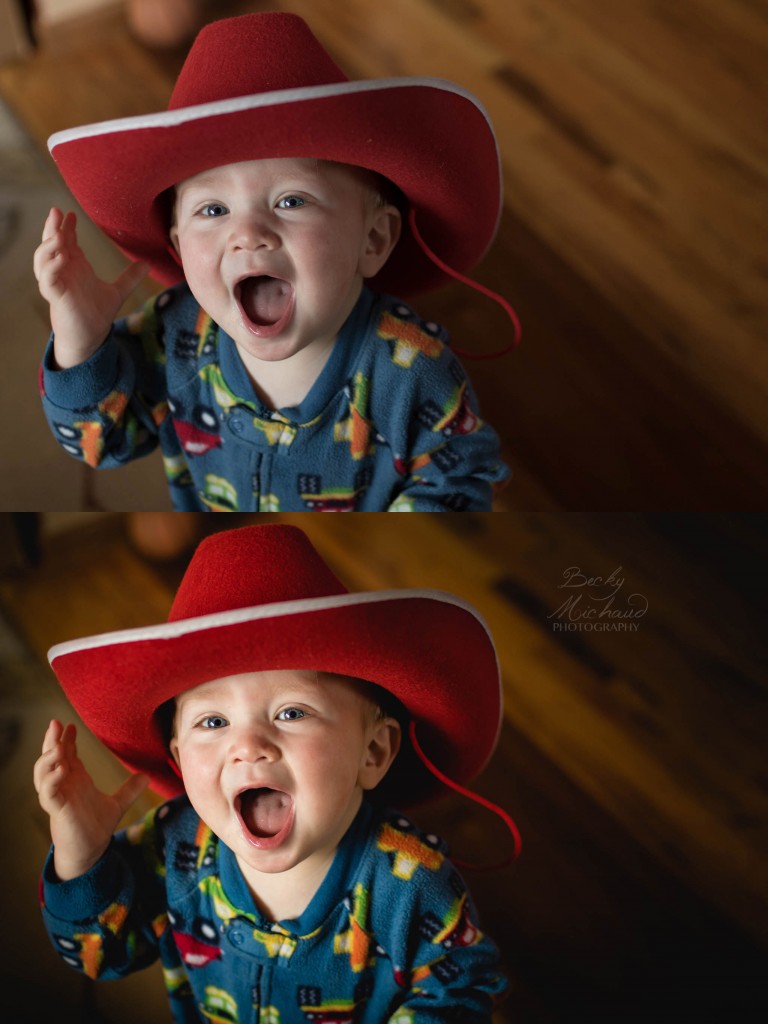 Those were all fairly basic edits where I played with colors and contrast to bring out certain features of the photos.  In the next two photos, the sunlight didn't show up well in the photo and I felt like they lacked some of the glow that the real life scenes had.  In addition to my normal editing, I also enhanced the sunlight to bring a little more life into these photos.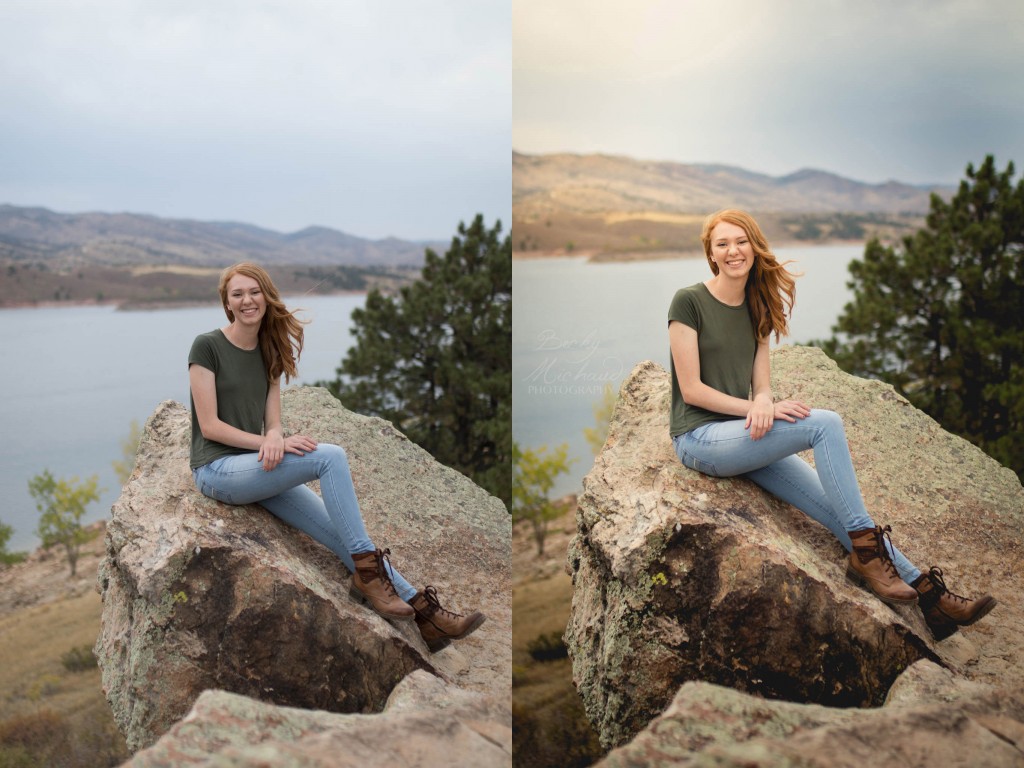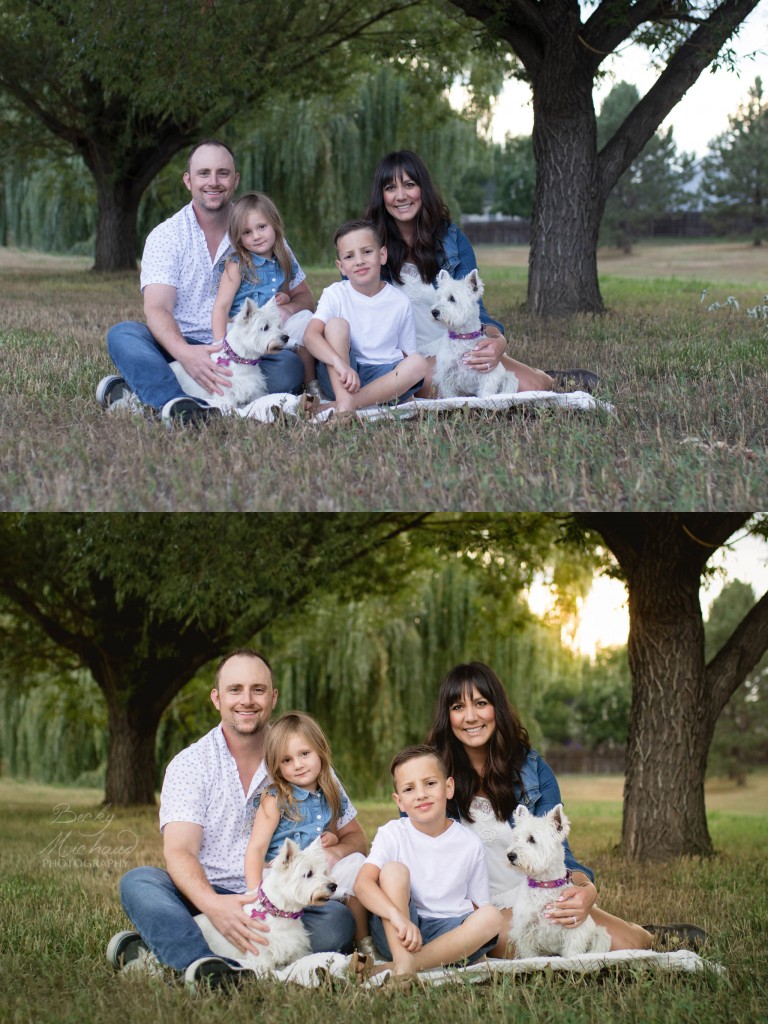 These next few are newborn edits, which are usually far more time consuming than my outdoor family photos!  I think there's a balance between making the baby's skin so smooth that it doesn't even look like that baby anymore and leaving too many blemishes when you wouldn't really even notice them if you saw the baby in real life.  Getting that balance just right takes a lot of time and practice!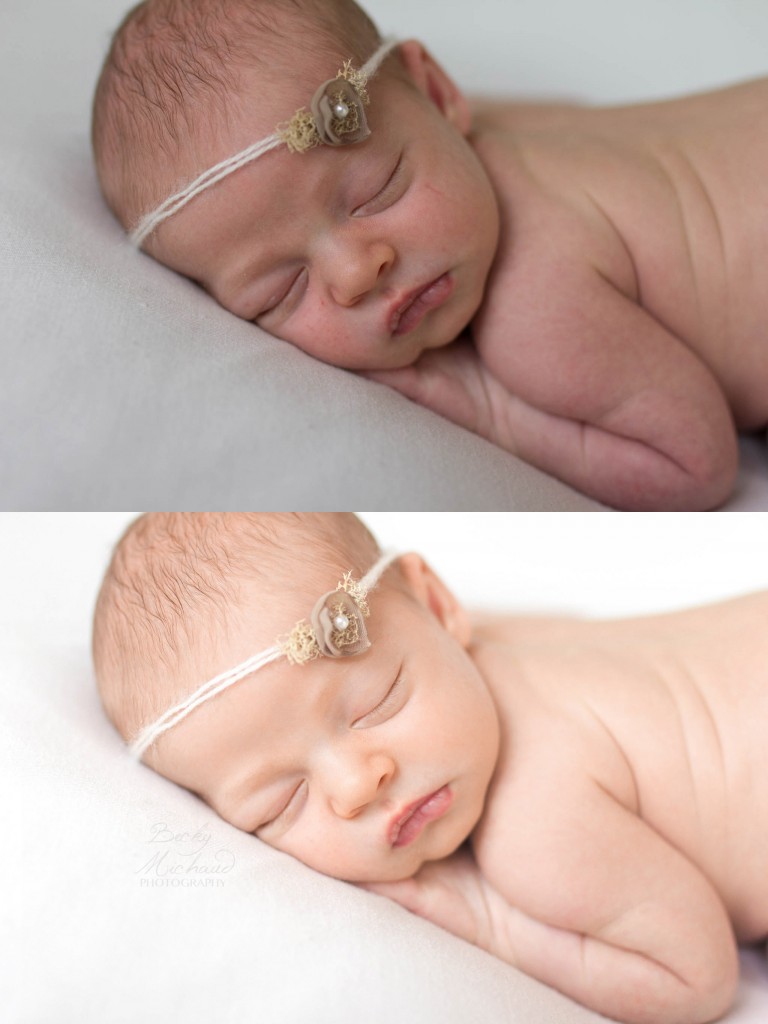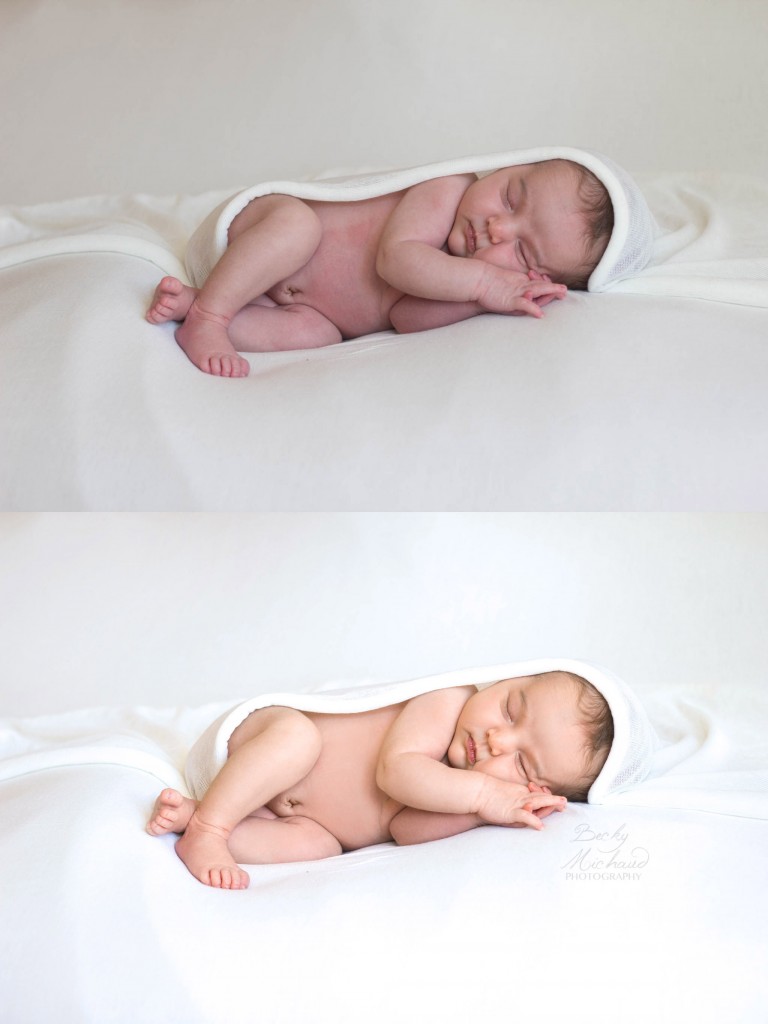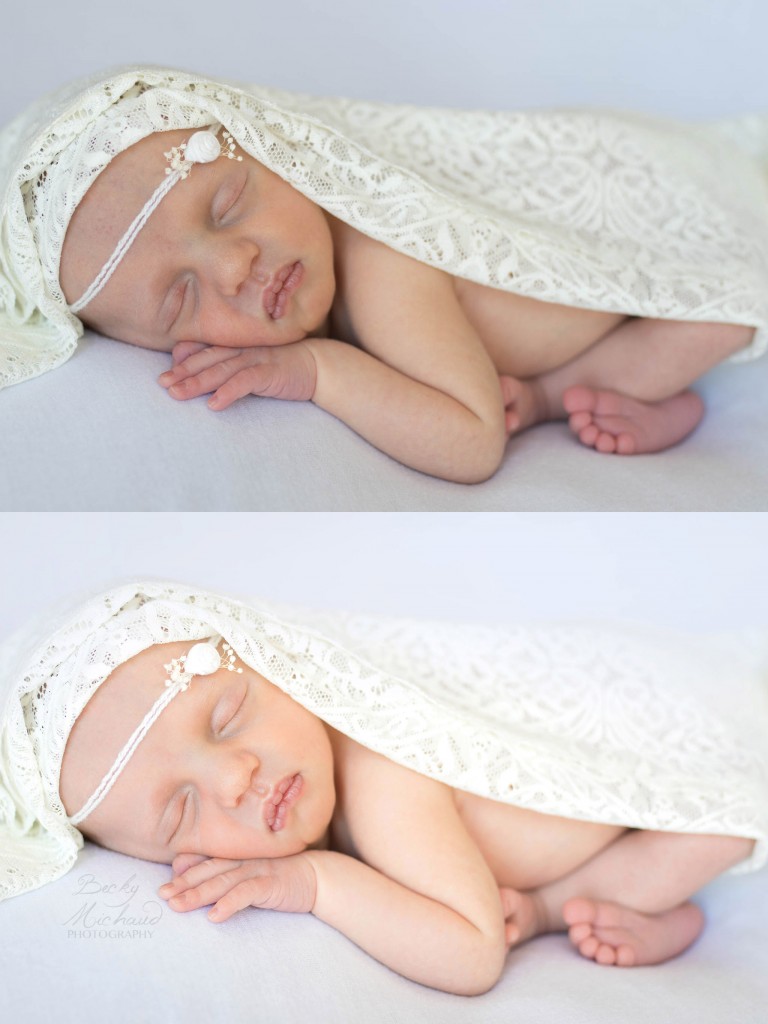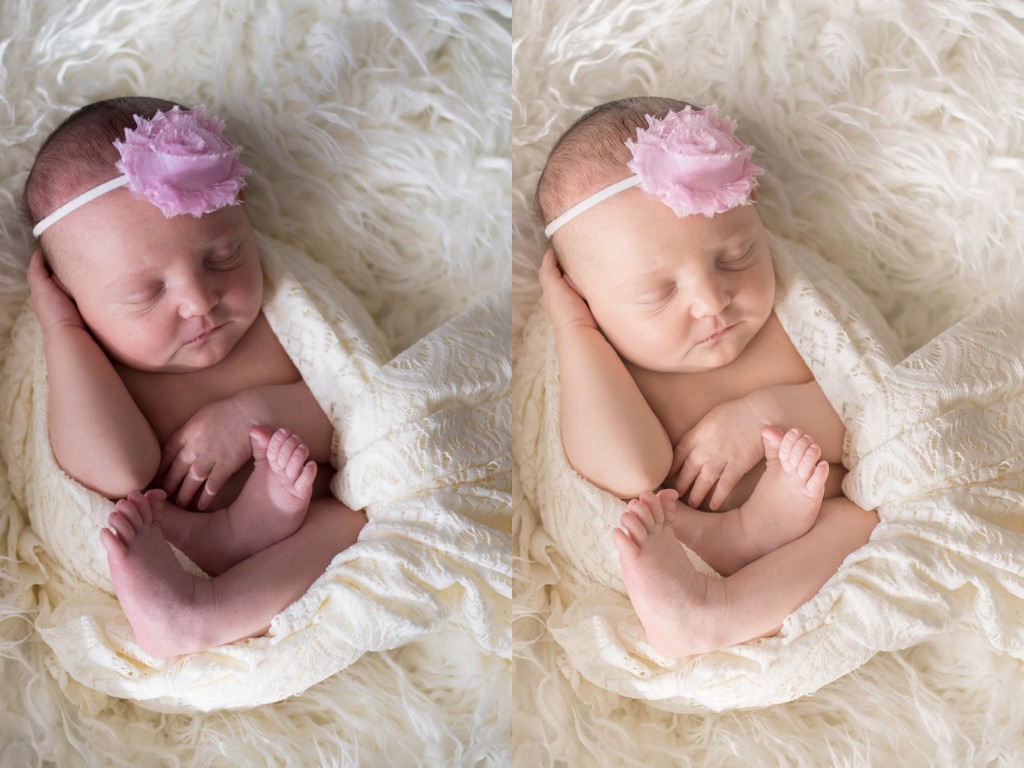 I also wanted to show you the difference between just clicking "convert to black and white" on a photo and editing to make a black and white that really pops.  I LOVE black and white photos and I feel like sometimes an otherwise "meh" photo just really sings when I do a good black and white conversion!  I look for interesting light or interesting textures and then play those up by adjusting the contrast in those areas.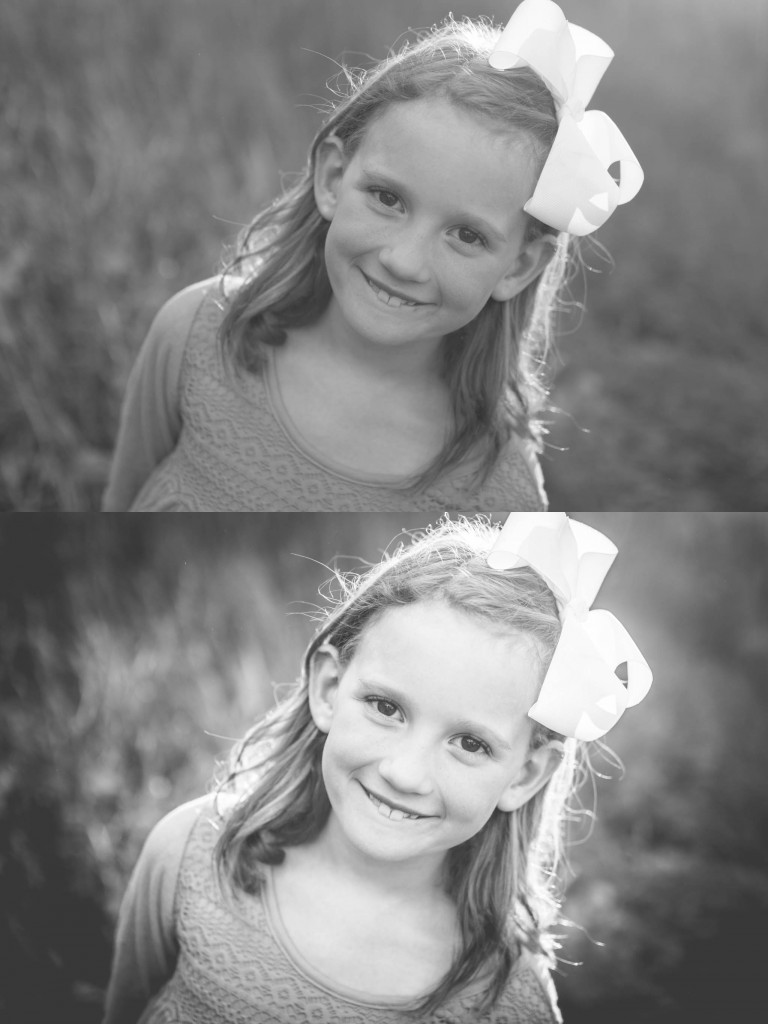 Lastly, sometimes it's necessary to merge two photos together.  I don't do this very often because I usually like for my photos to show life as it really happened, imperfections and all.  Sometimes though, it's the only way to salvage a large group photo or, in the case of the photo below, the end result would just be too cute not to do it!  Usually it happens when someone has their eyes closed or is making a funny face in an otherwise perfect photo.  It's one of the reasons why I take so many photos of the same pose, because then if someone's eyes are closed, I have another photo of them in the same spot that I can use to fix it.  In this photo, I liked the mom looking at the camera on the left but she hadn't yet had time to set down the doll after her daughter gave it to her.  I put the two photos on the ends together to make the photo in the middle, which I love!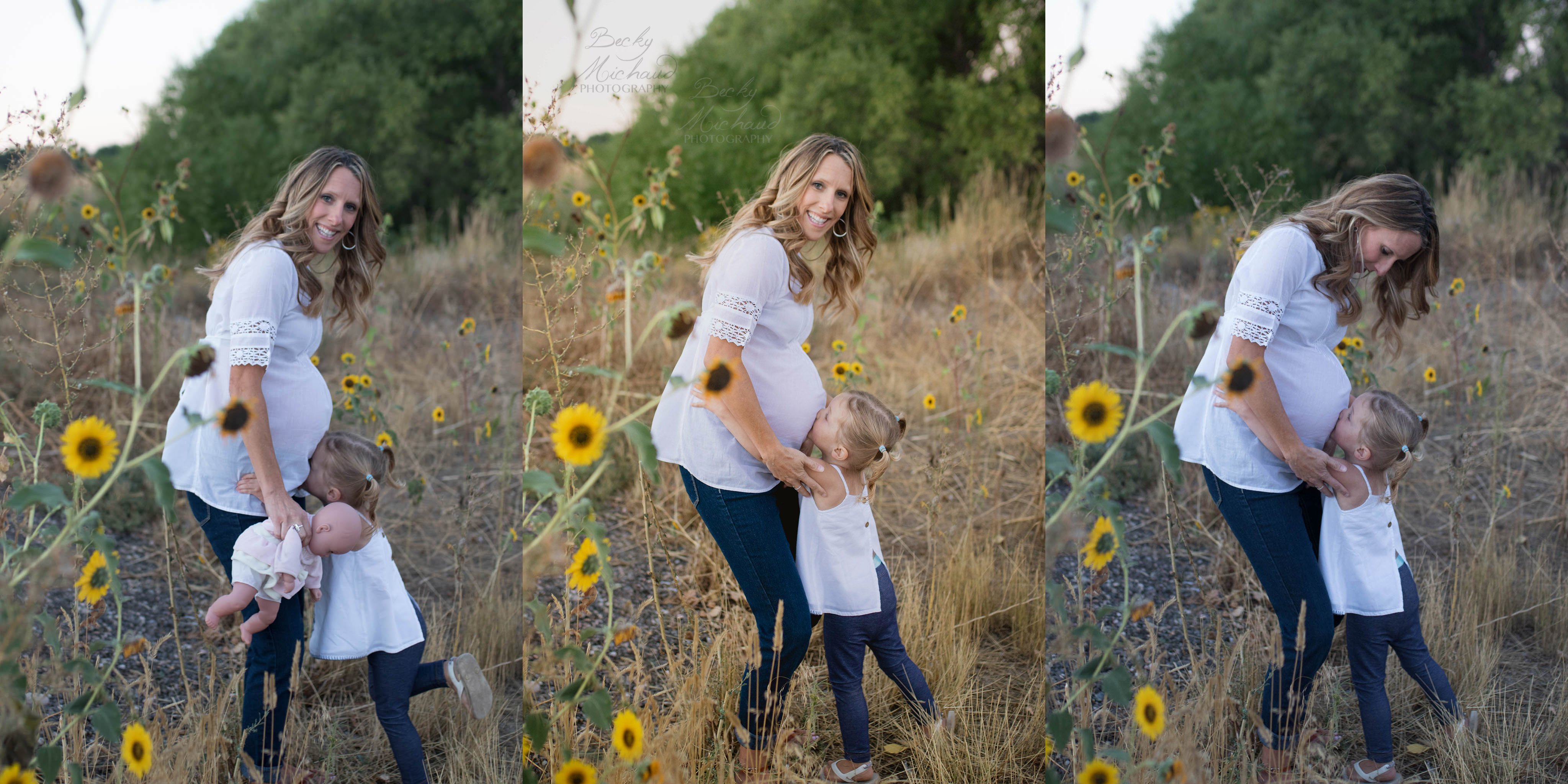 If you like seeing these, let me know and I'll do another installment at the end of this year!