I love one year photo sessions!  I've been wanting to try this "smash and splash" concept for a while and I knew this water-loving baby was the right guy to do it with!  We did these photos in a little apple orchard on a farm in Laporte, Colorado.  I love the little dots of red in the grass from the apples all over the ground.  The baby wasn't all that interested in eating his cake, but he sure smashed it and made an amazing mess!  I don't think I've ever seen a cake so thoroughly smashed.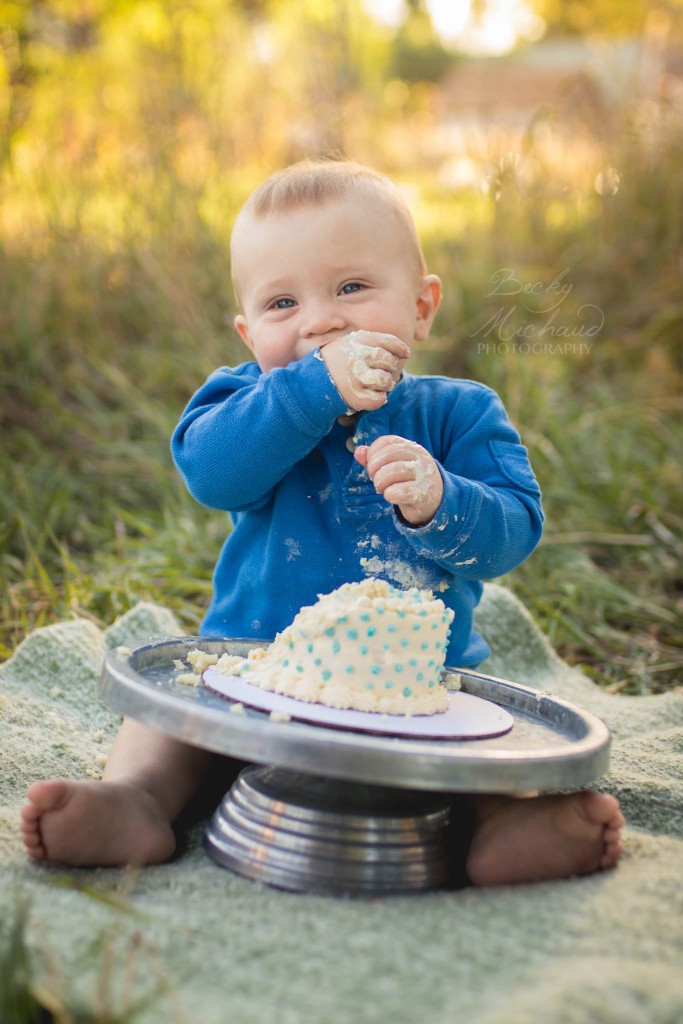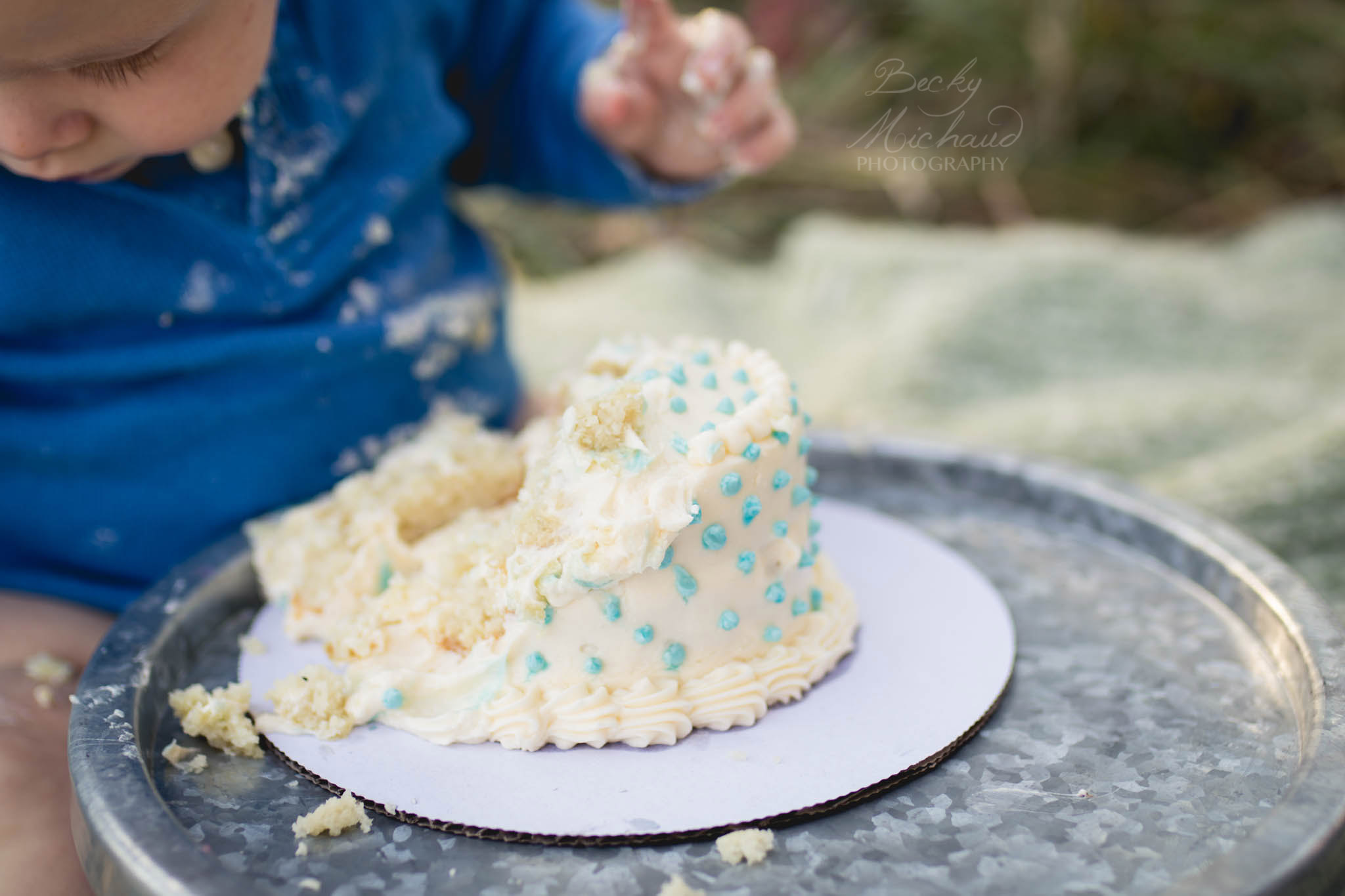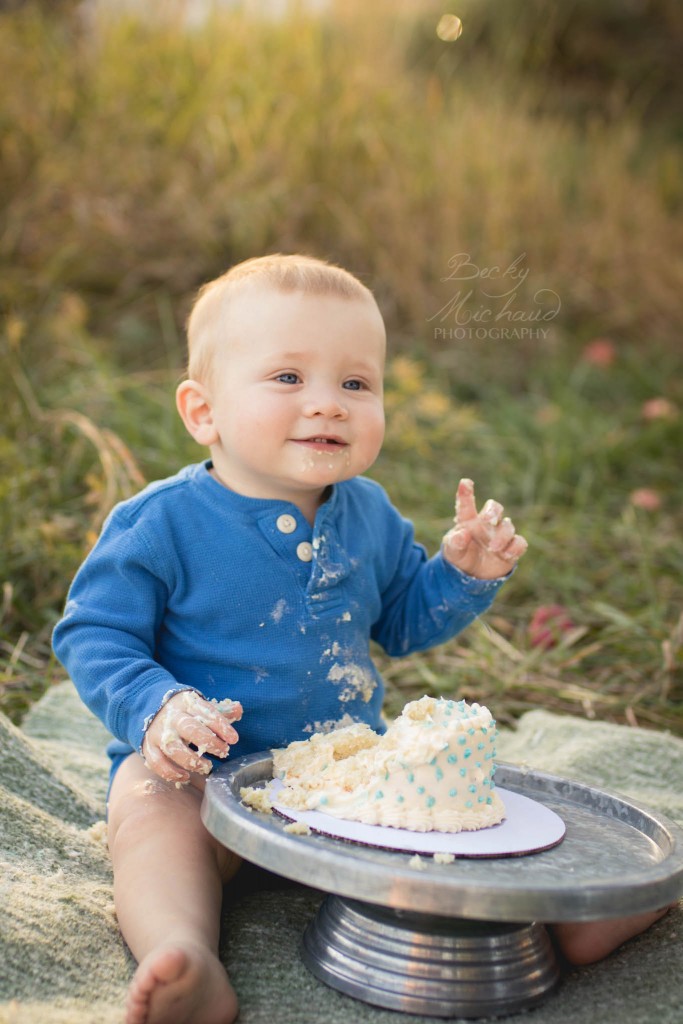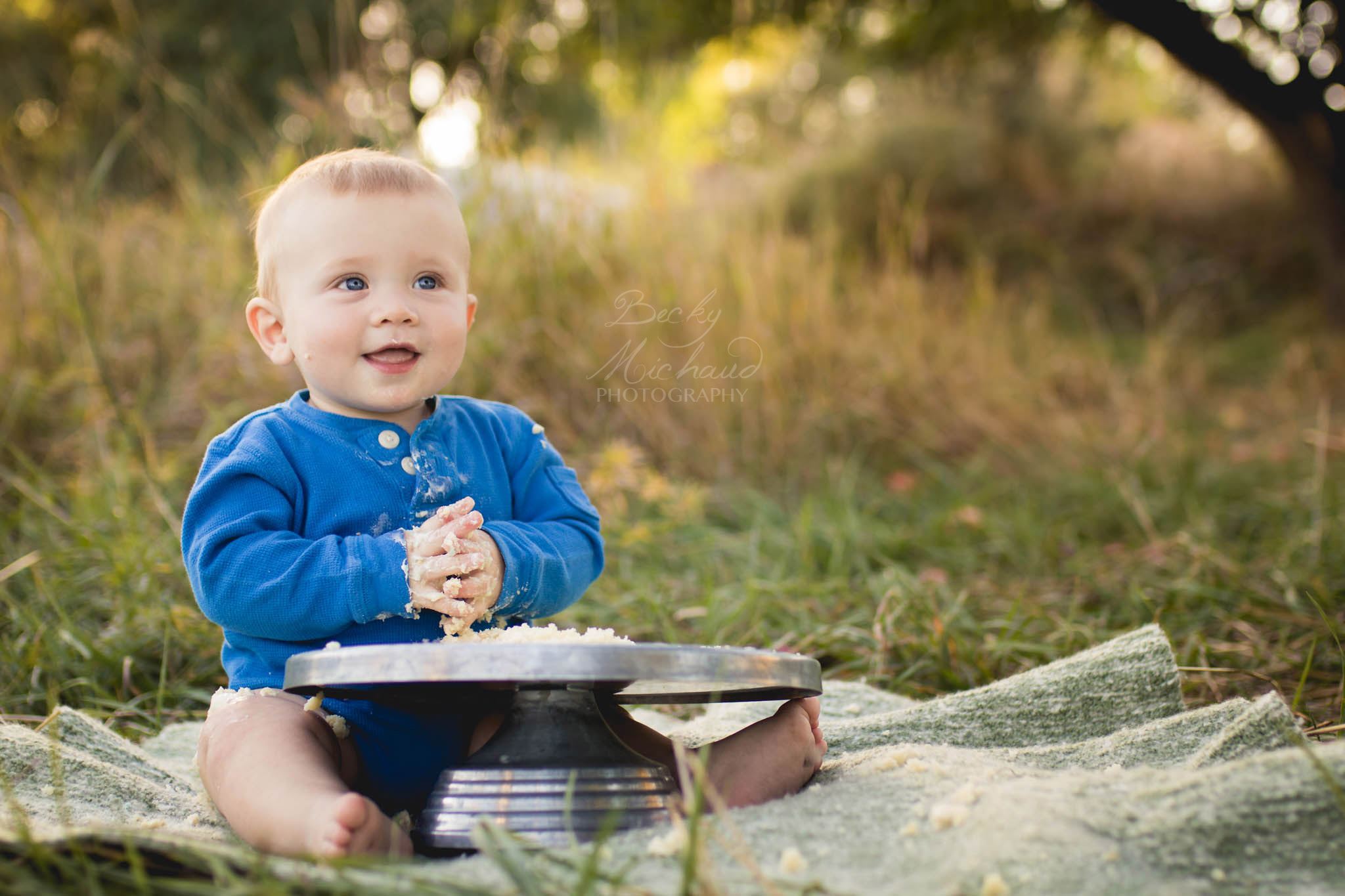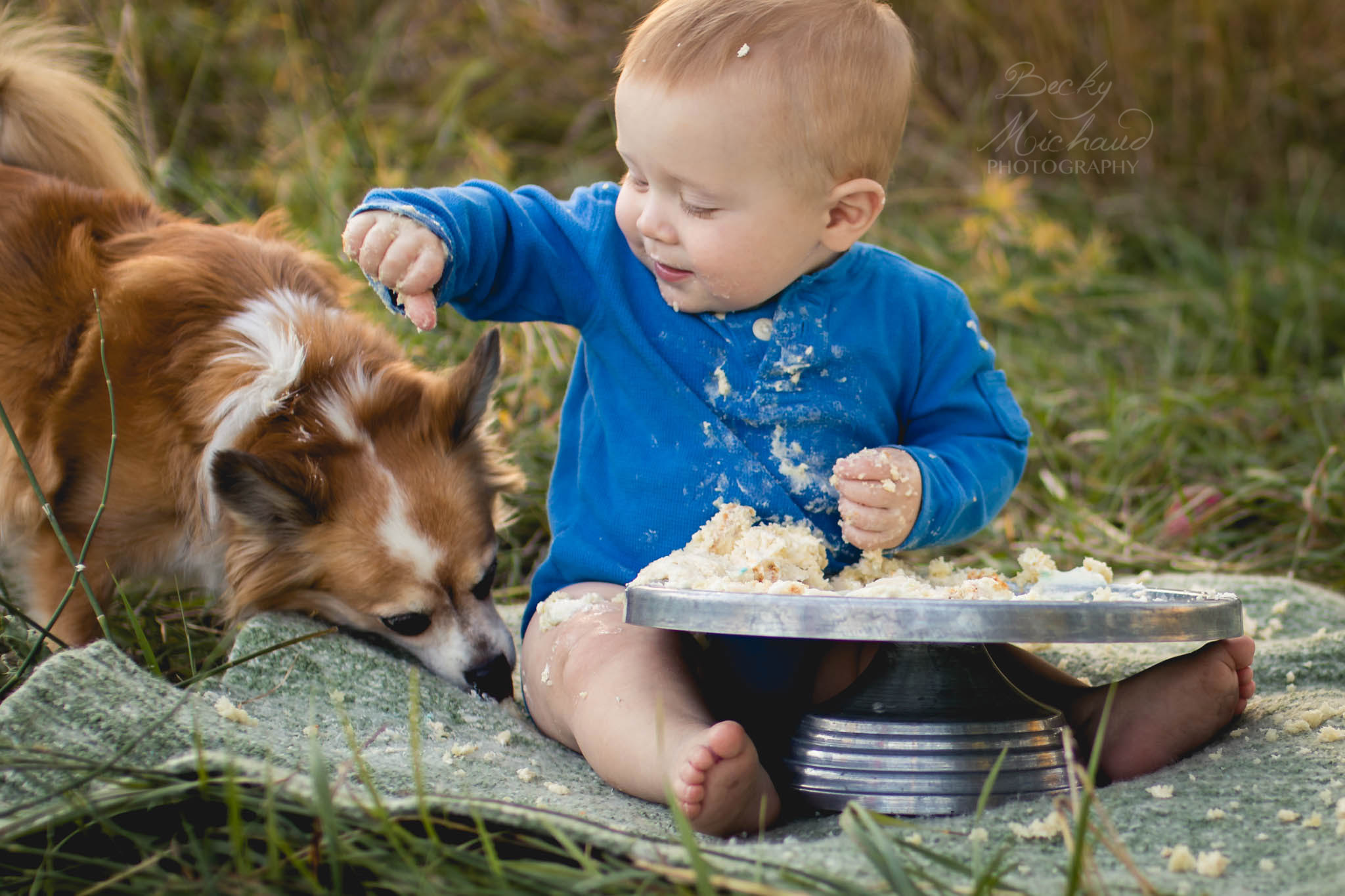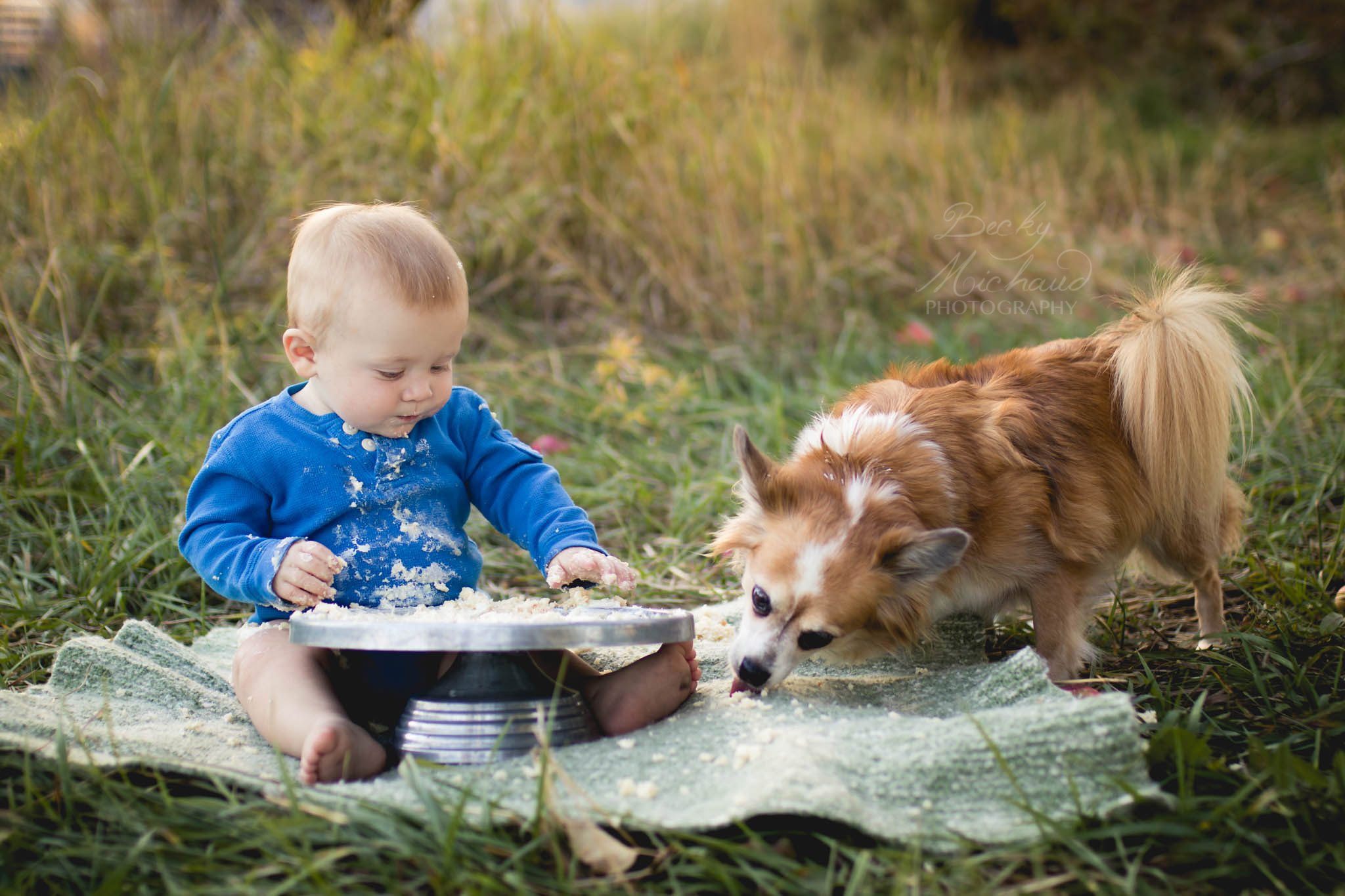 The puppy wasn't actually planned to be part of the photo session, but when he came to help clean up I had to take a few photos because it was just perfect.  If there's one thing this baby MIGHT love more than water, it's dogs!
After everyone was covered in cake, it was time for a bath!  I think these bath photos are probably some of my favorites I've ever taken.  The light was perfect and the baby, as you can see, was having so much fun!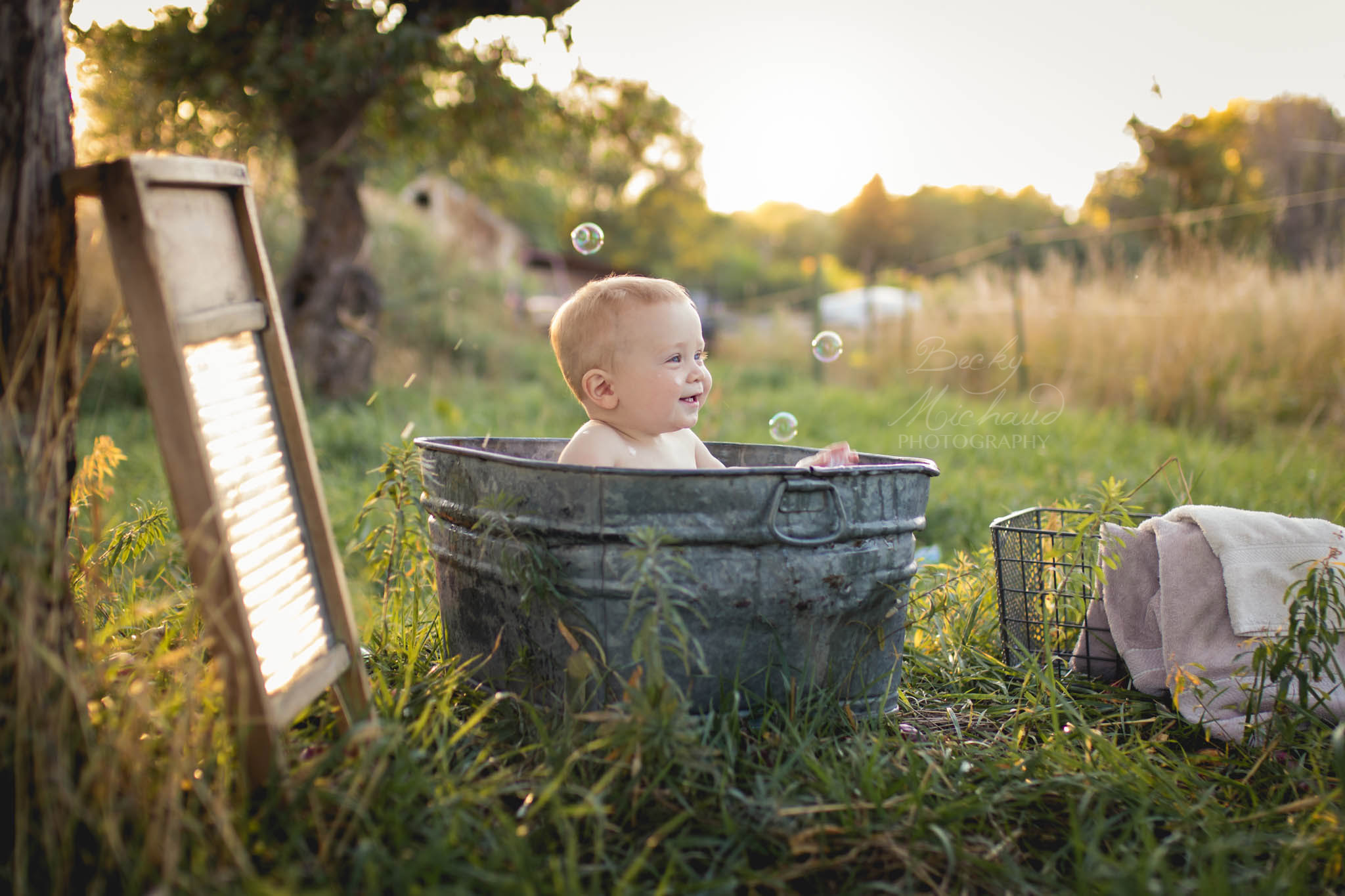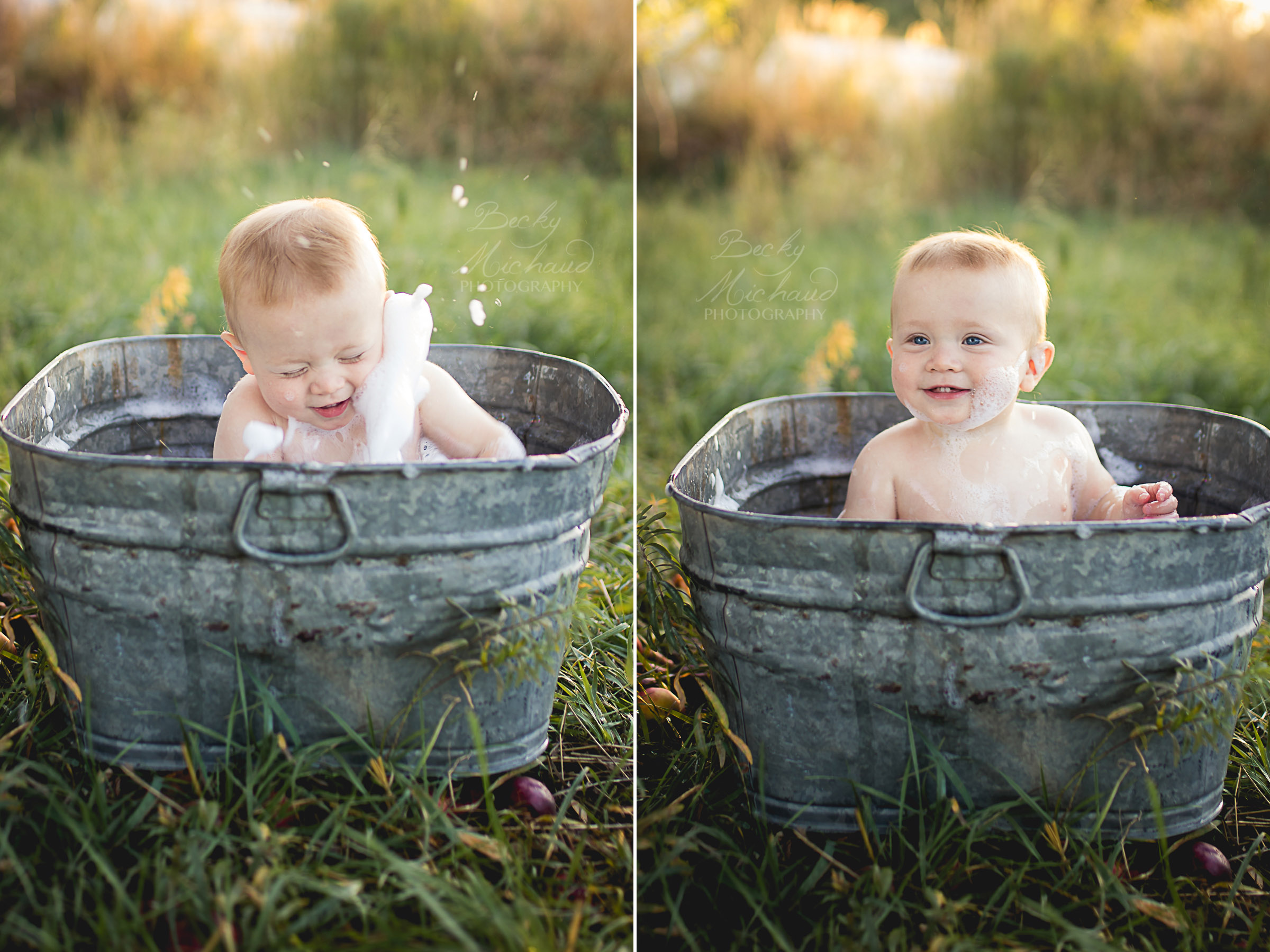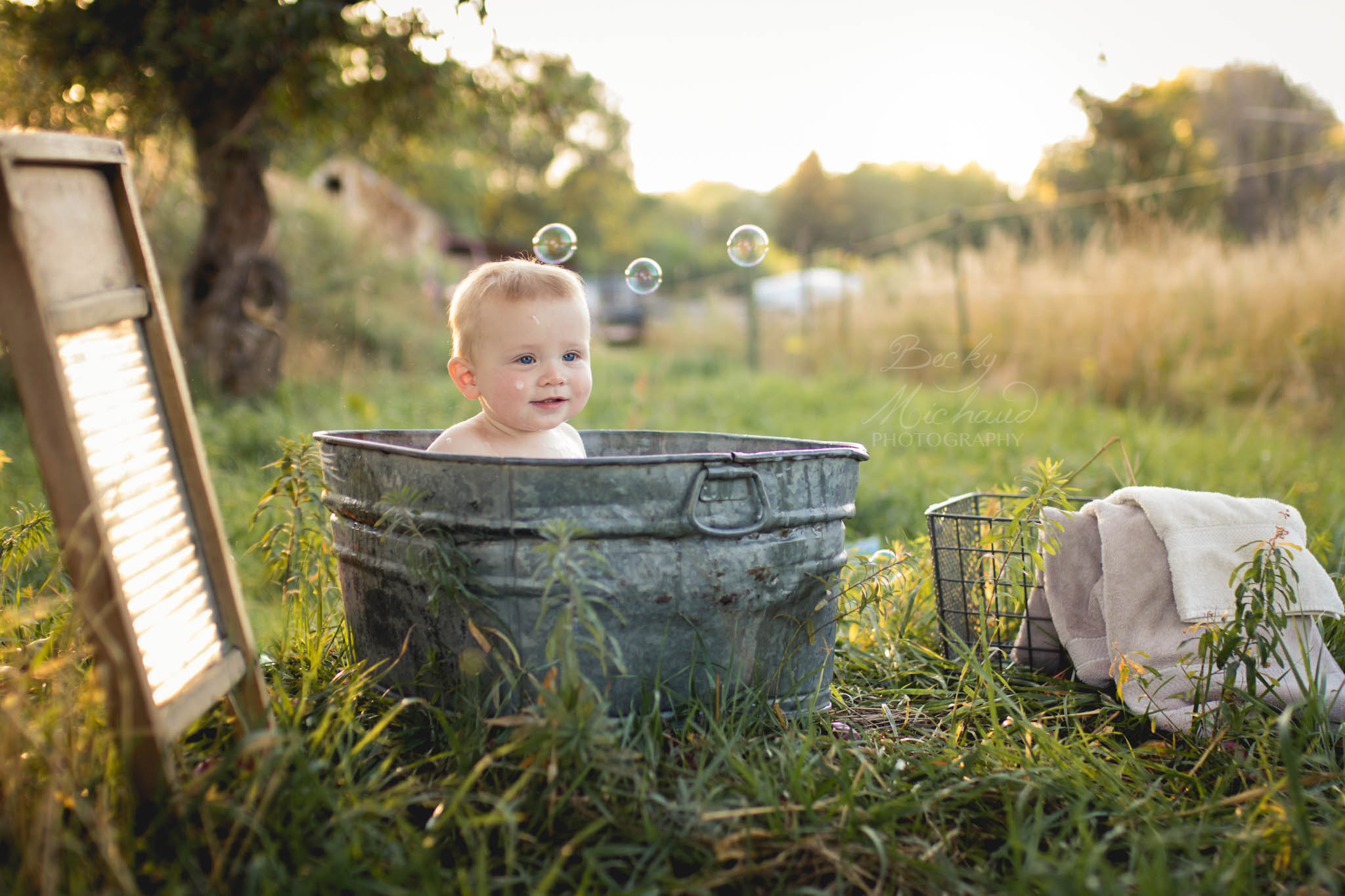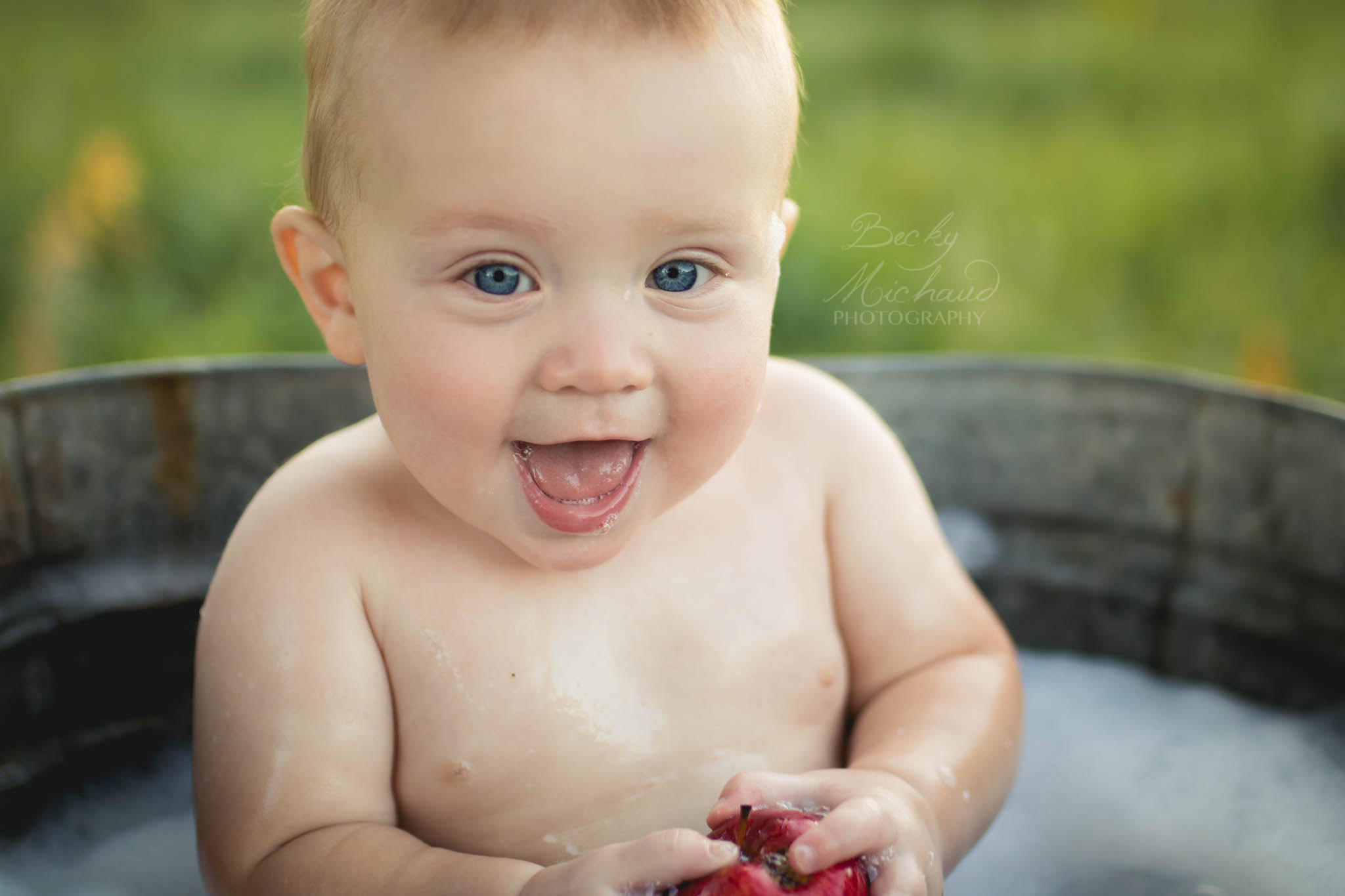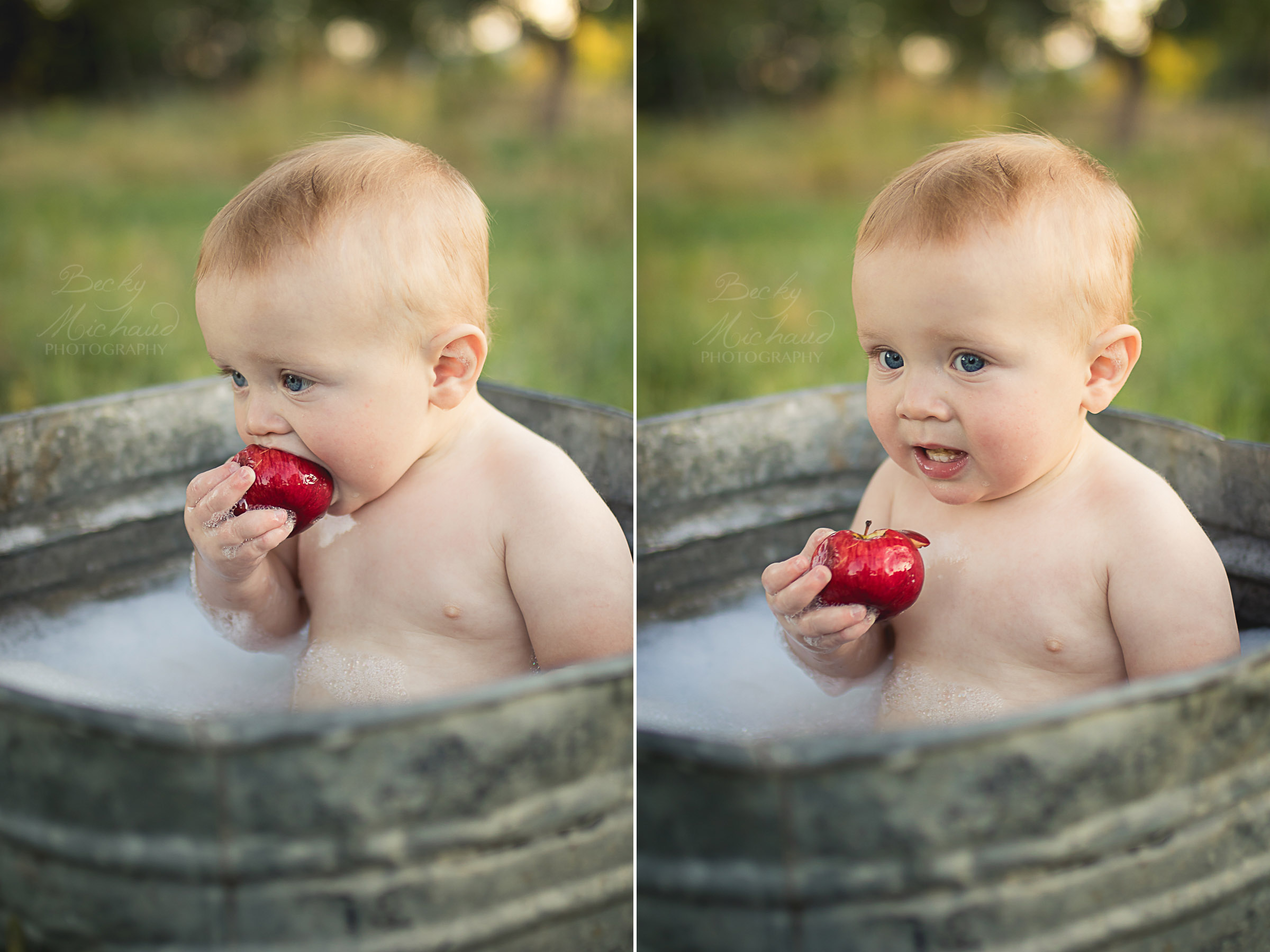 I'm aware that "eating apples in the bathtub" is a bit of a strange photo concept, but since we were in an orchard, why not?  Apparently soapy apples don't taste very good, but they are fun to play with!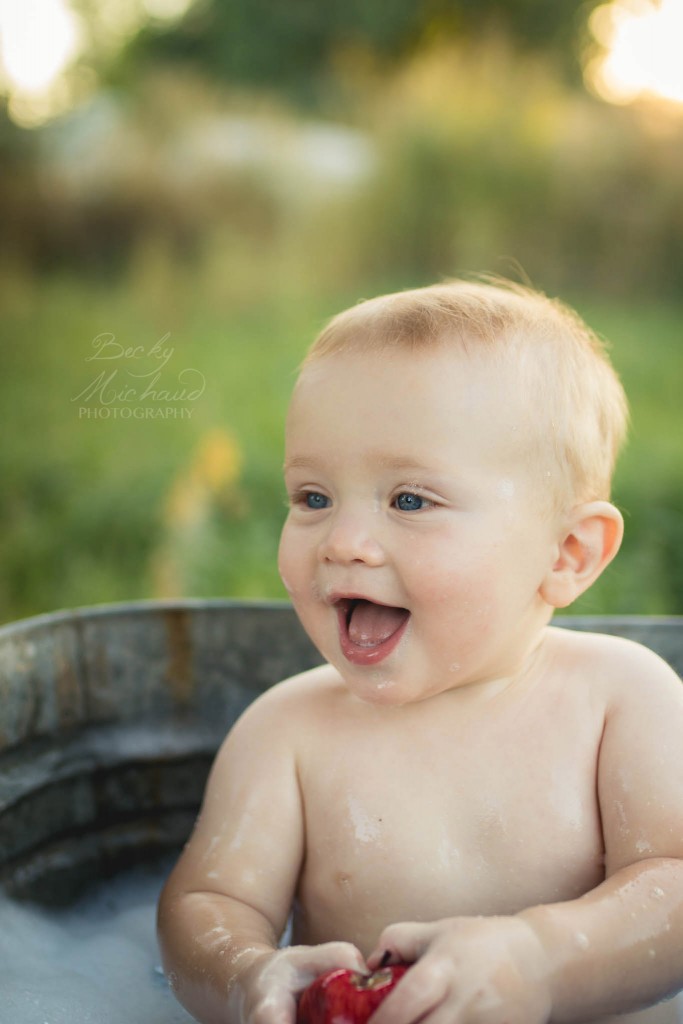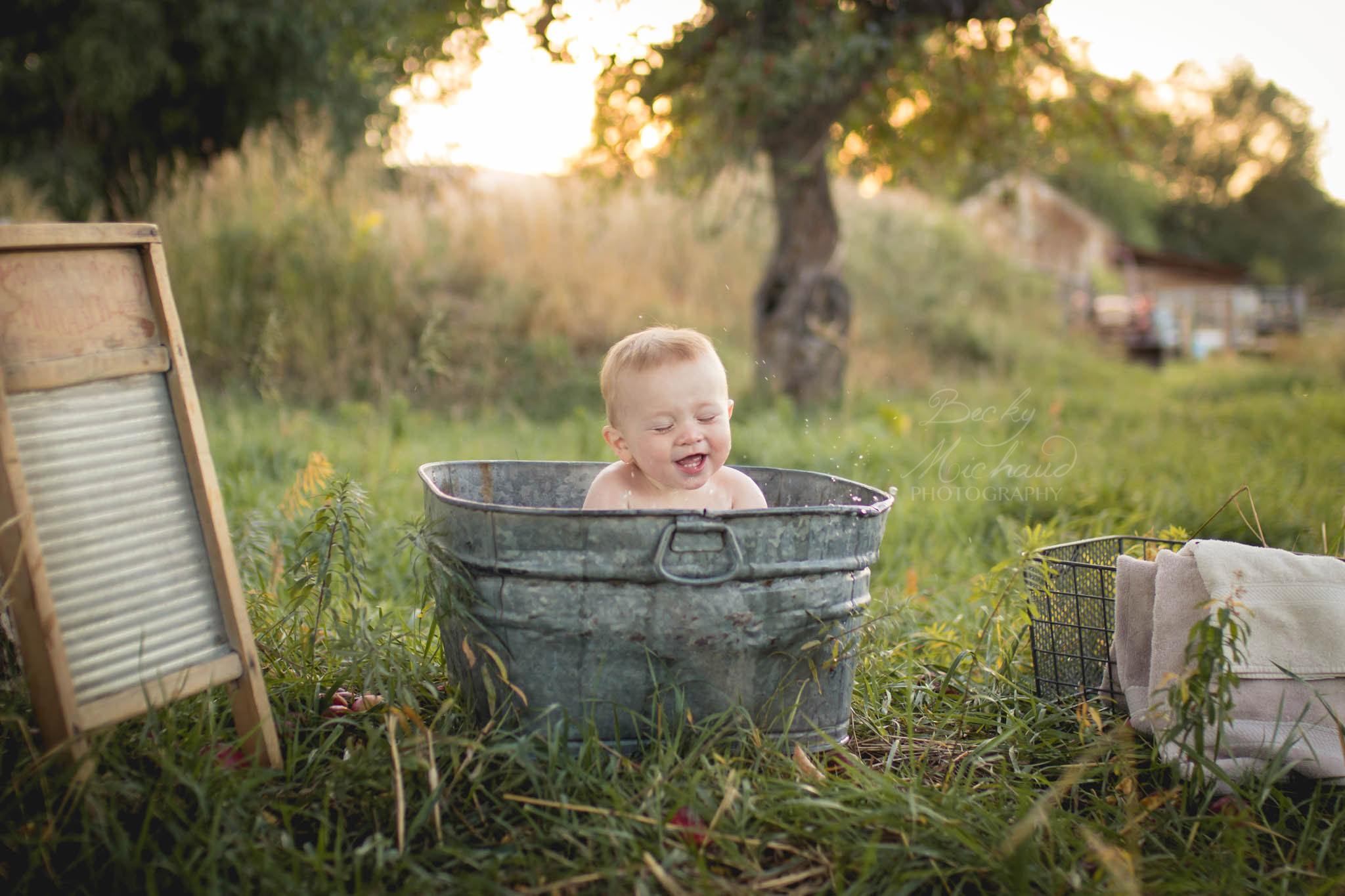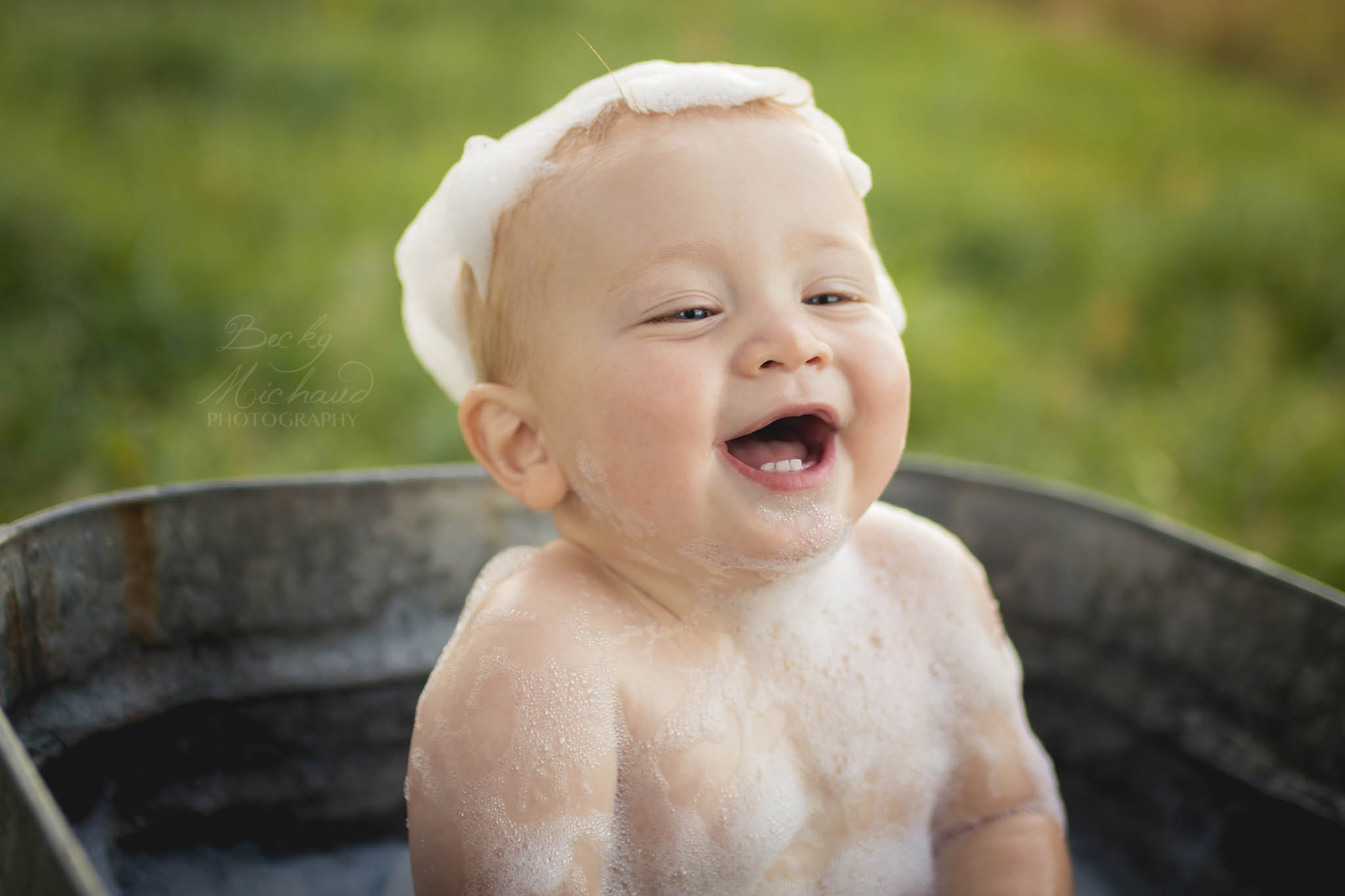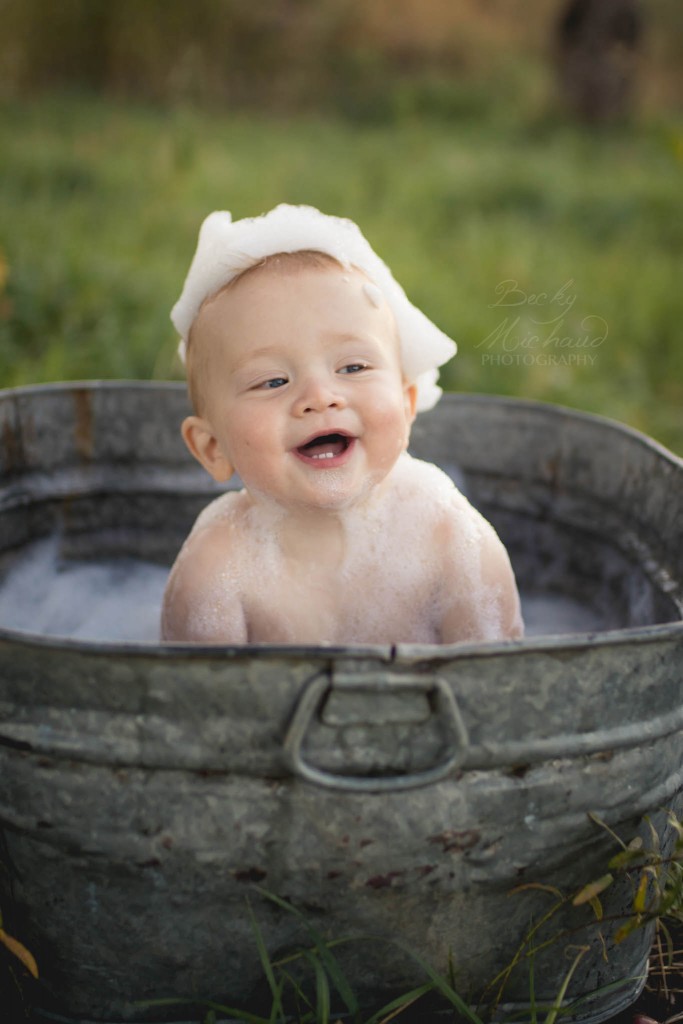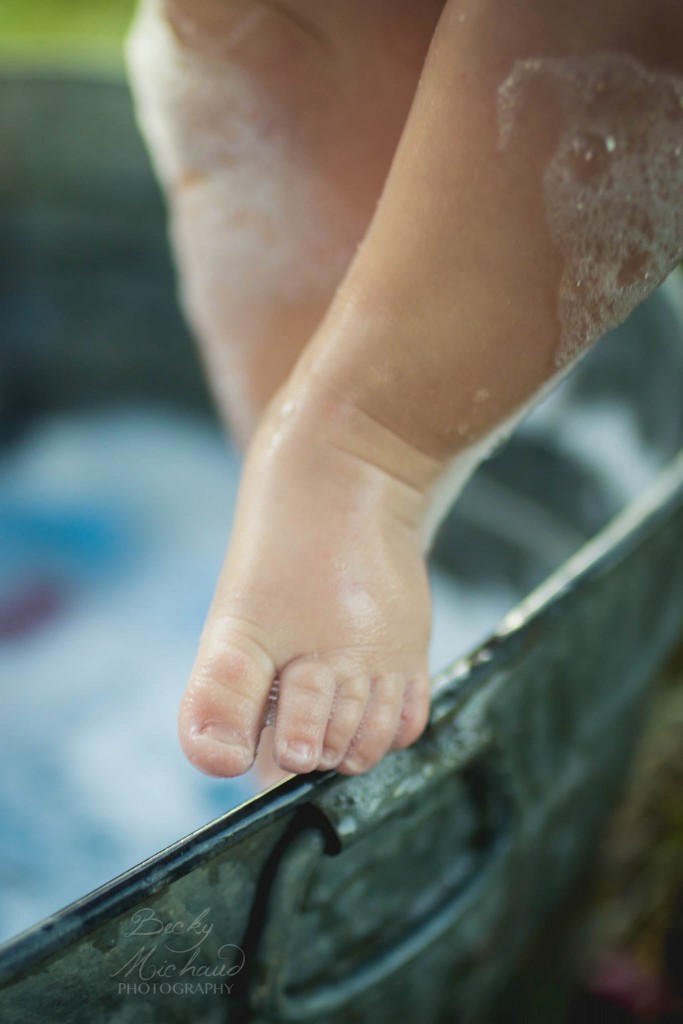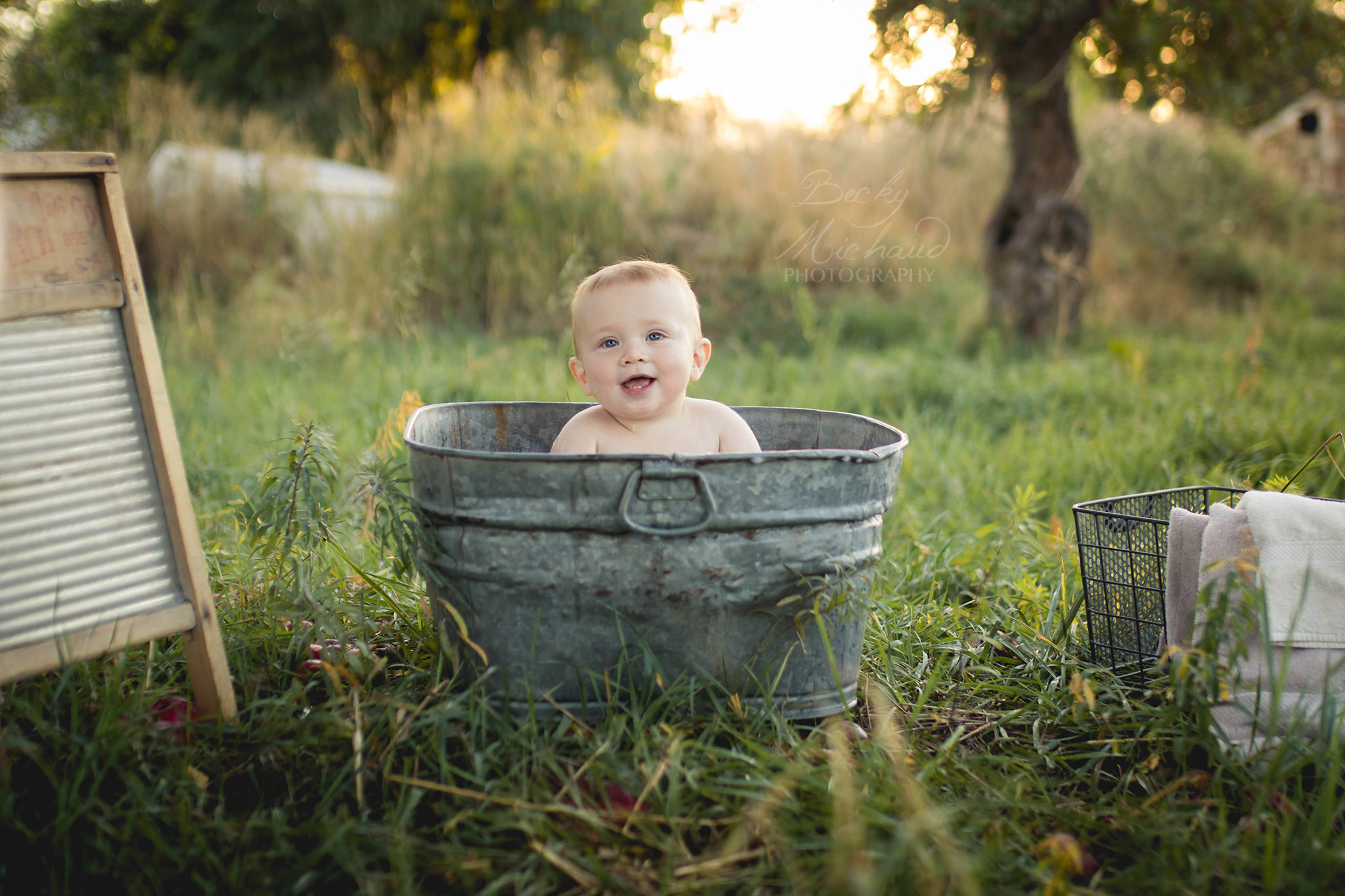 Happy birthday, little man!