My family and I have taken a fairly cautious approach during this year of covid so I've been hesitant to do indoor newborn sessions like I normally do for the past year. However, as we head into spring of 2021, I've decided to resume booking newborn sessions now that I feel like I can do it safely again! I love being a newborn photographer and I know that more than ever after taking some unplanned time off!
The safety and health of your family and mine is still a very high priority for me, so if you do schedule an in-home newborn session with me, I'll take the precautions of wearing a good mask for the whole time that I'm in your home, wash hands frequently, and rescheduling if there are any illnesses or exposures in my family. I'd also ask you to let me know if you've had a known covid exposure or anyone in your family is showing symptoms in the days leading up to your session so we can decide together if we need to reschedule.
If you're not comfortable having a newborn photographer come into your home at this point, there are a few other options I can offer.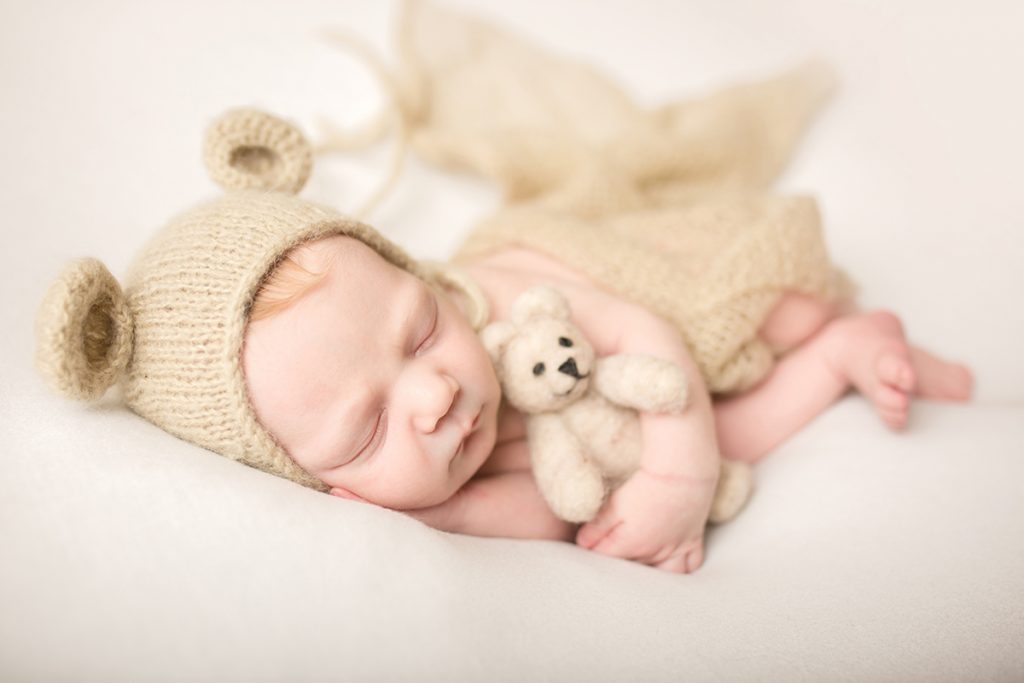 Once the weather is warm again, I can come to your home to do a posed newborn session with all of my props, but we'll stay outdoors, I'll wear a mask the whole time, and I'll use hand sanitizer when needed. An open garage or covered porch works great- anywhere where we can have full shade but also have the benefit of fresh air. You can see some photos I took in a client's garage in the second half of this blog post, and you'll see that they look pretty much exactly like the photos I typically take indoors: https://beckymichaudphotography.com/baby-ella/. This option also includes photos of your baby with your immediate family. This could either be done in your yard or for a short time in your home on the same day, or at a natural area in southeast Fort Collins on another evening. The pricing for this is the same as a normal full newborn session ($625). If you just want a short session with a few posed photos of baby and you're not interested in family photos, we can do a mini newborn session in your garage or yard for $325.
We can do an outdoor lifestyle session at a natural area or park. This would not include posed photos of the baby, mostly just photos of the baby being held by parents. Here's a newborn session we did at Horsetooth Reservoir and I absolutely love the photos we got: https://beckymichaudphotography.com/newborn-photos-at-horsetooth-reservoir/ This would be either $300 or $400 depending on the size of your family and the length of the session (see "Standard Session" and "Milestone Session on my pricing page).
I'm also offering a "DIY Newborn Photos" service for families who would like to avoid contact altogether. My service of helping you take your own newborn photos includes four parts:
A 17 page, step-by-step PDF guide to taking your own newborn photos
A 30 minute zoom session with me to help you get started (optional)
Rental of my props including my white backdrop setup, wraps, hats, and headbands (optional)
Professional photo editing for up to 10 photos that you've taken of your baby
Here's a little sneak peek at the guide:
Here's a look at some edits I that I've done for clients who've taken their own newborn photos. "Before" photos are on the left or top, "After" photos are on the right or bottom: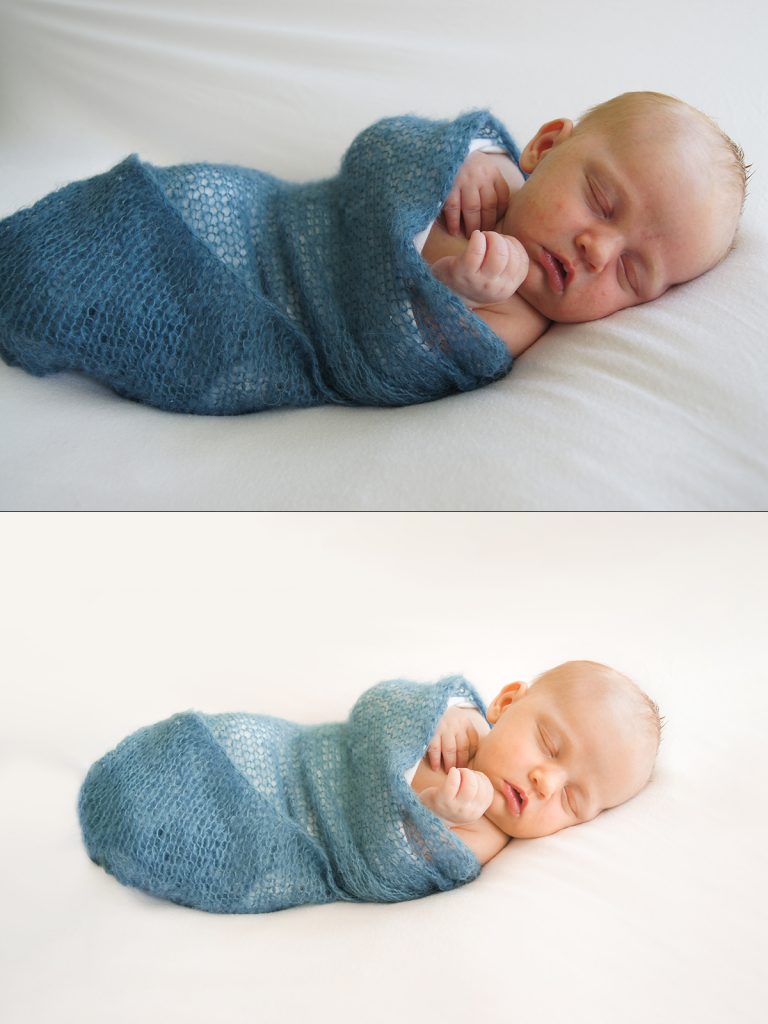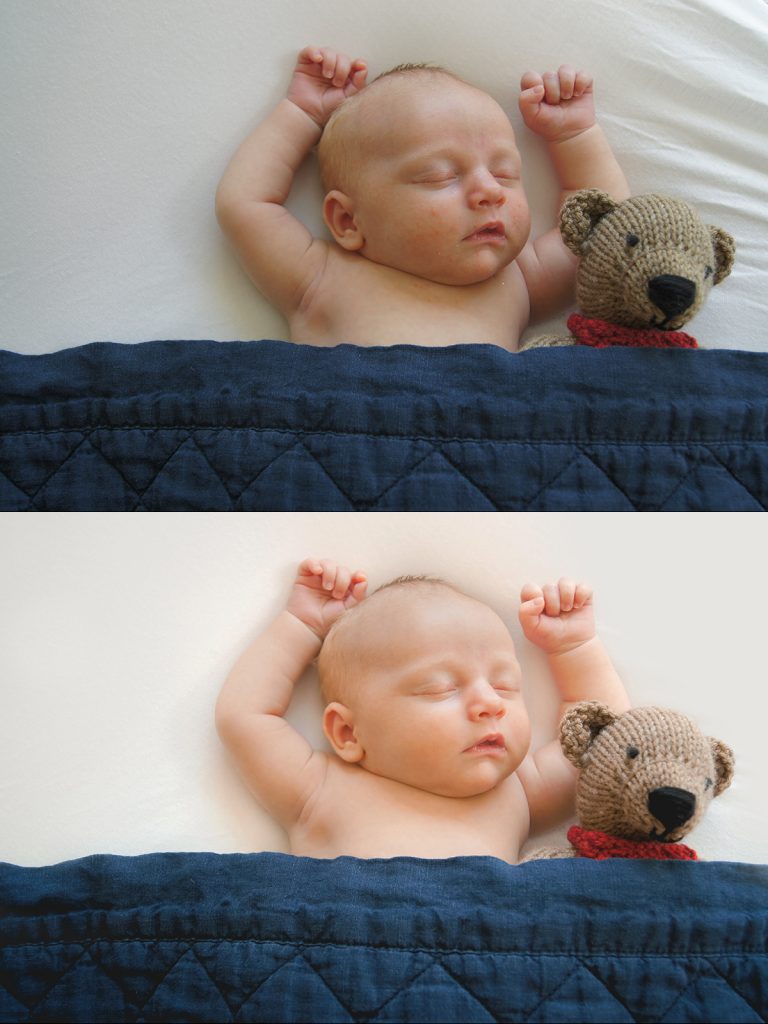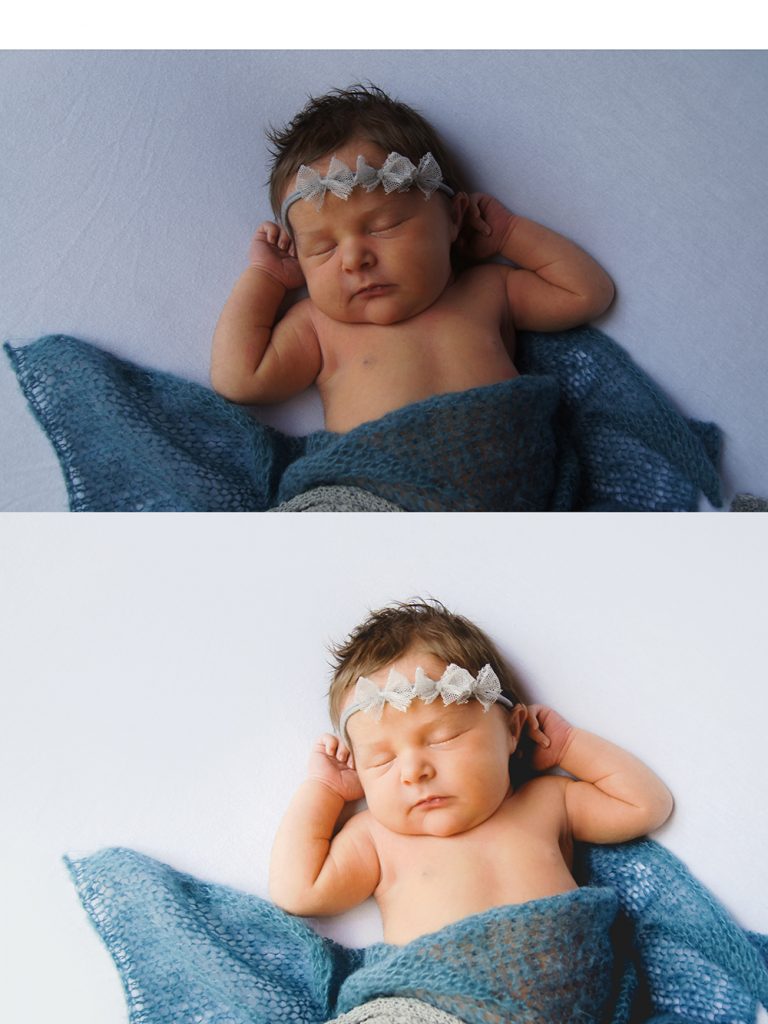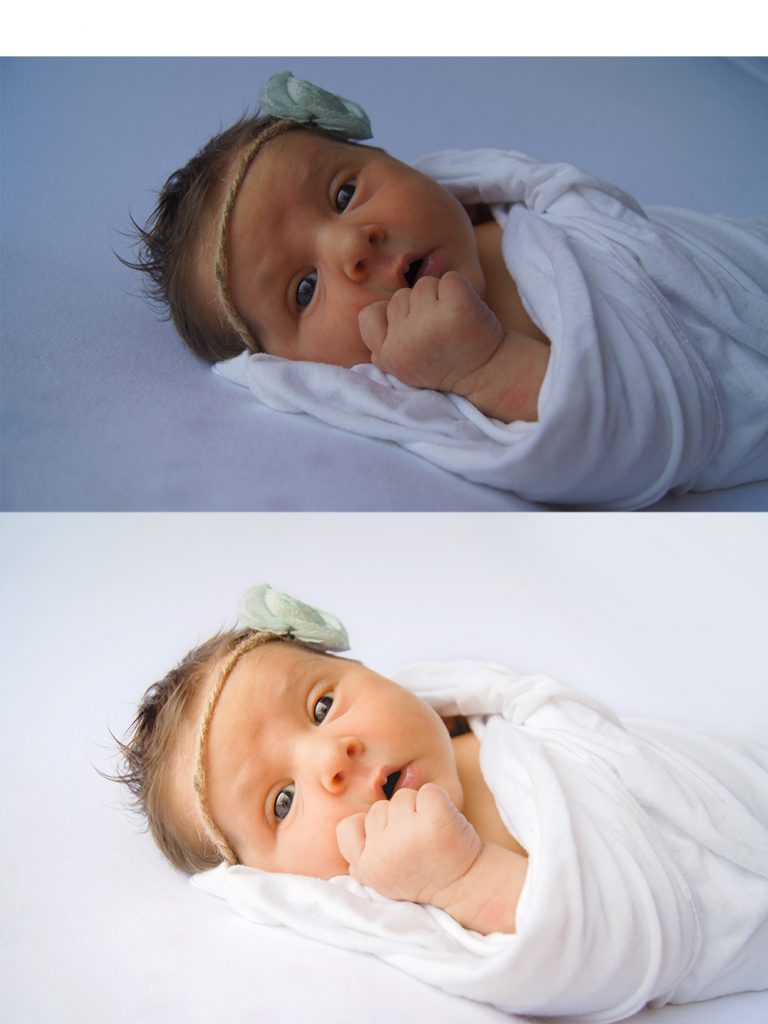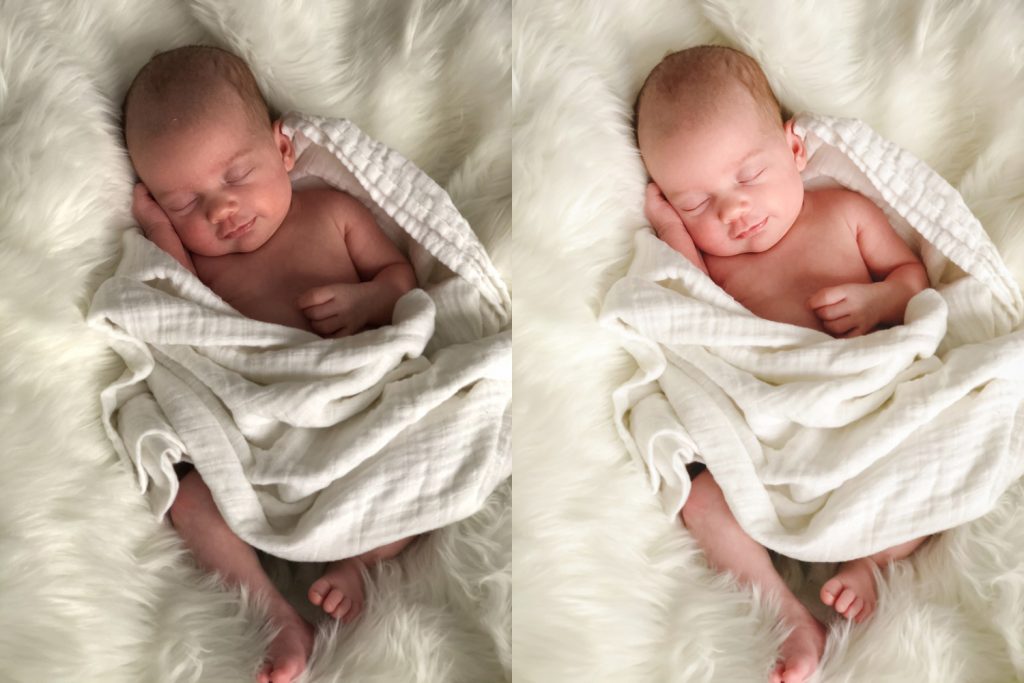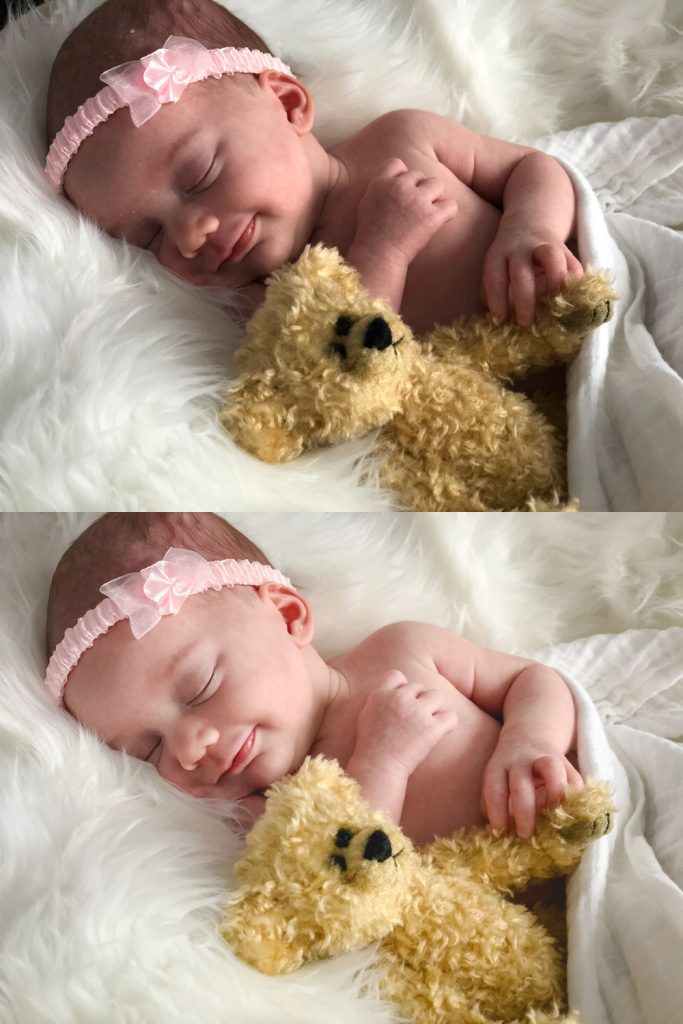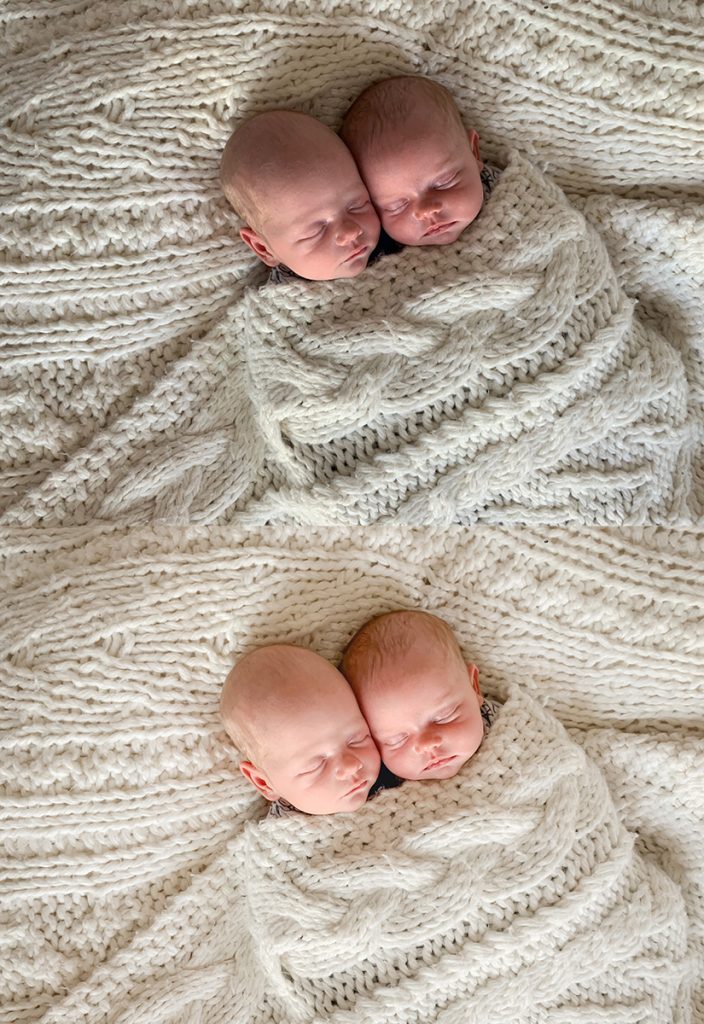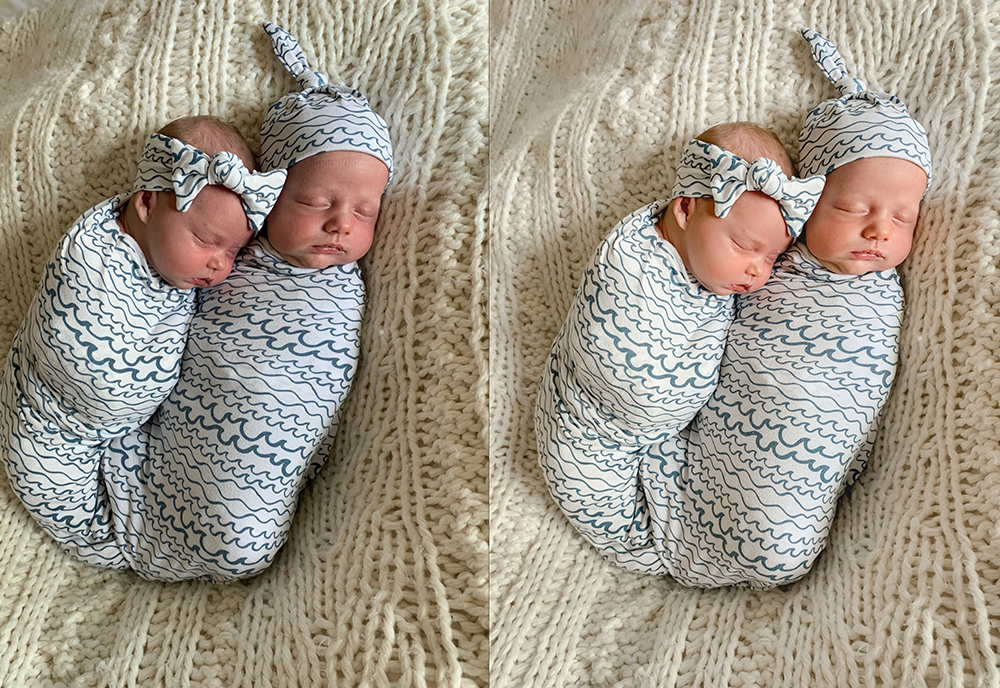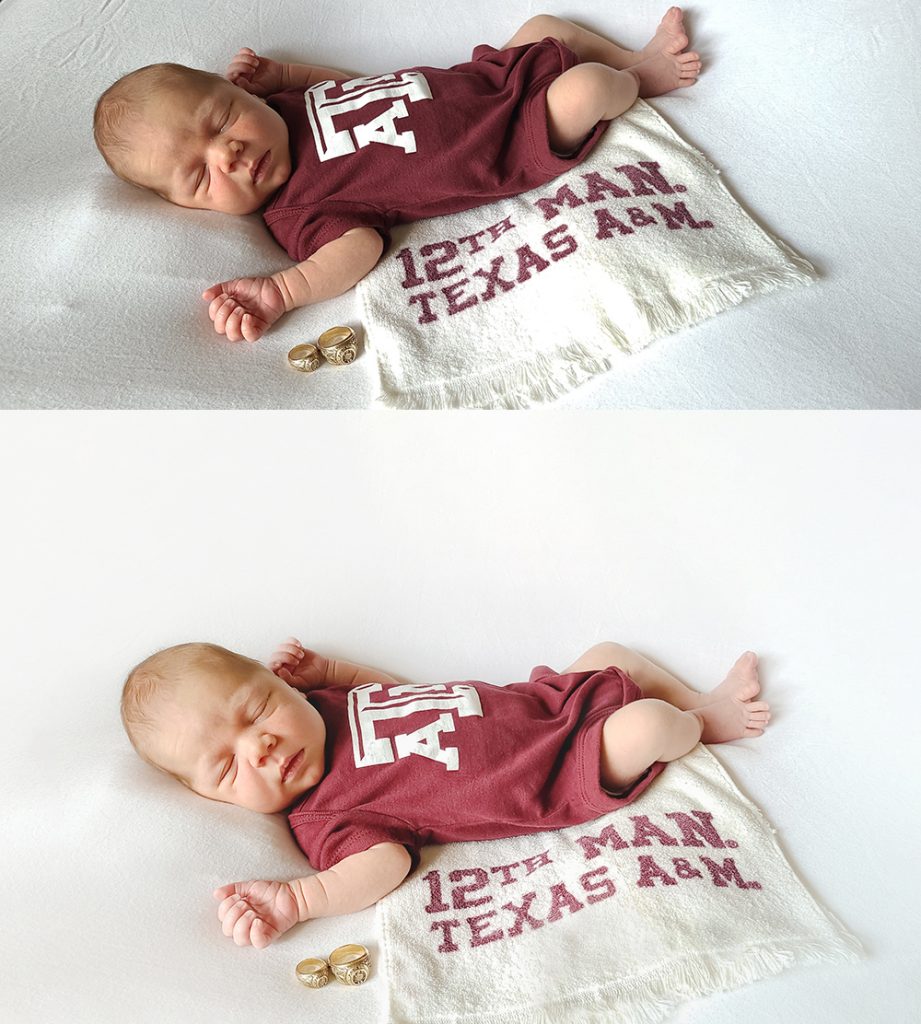 The cost for the DIY Newborn Session service is $125. There may be an additional delivery fee for the props, depending on how far you live from my home in southeast Fort Collins, or you can pick up and drop off the props yourself at no additional cost.

Feel free to contact me through my contact page with any questions you have about newborn photos!