As in all areas of life right now, I don't really know what the future holds for newborn photography. A typical posed newborn session requires quite a lot of close contact for several hours and just can't be done while following the safer-at-home guidelines for businesses laid out by the state of Colorado and Larimer County. I'm hoping that I'll be able to offer posed newborn sessions again soon, but for as long as we are in this "safer-at-home" phase, I'm offering an alternative.
If you schedule an outdoor family session for sometime in the next year, I'll include a free "DIY Newborn Photos" service. Outdoor photography is allowed for now as long as we stay 6 feet apart, so your outdoor session could be a family session with your newborn, or you could wait to pick a date later in the year when your baby is a little older. My service of helping you take your own newborn photos includes three parts:
A 17 page, step-by-step PDF guide to taking your own newborn photos
An optional 30 minute zoom session with me to help you get started
Professional photo editing for up to 10 photos that you've taken of your baby
Here's a little sneak peek at the guide:
And here's a look at some edits I that I did for a client who took her own newborn photos earlier this month. "Before" photos are on the left or top, "After" photos are on the right or bottom: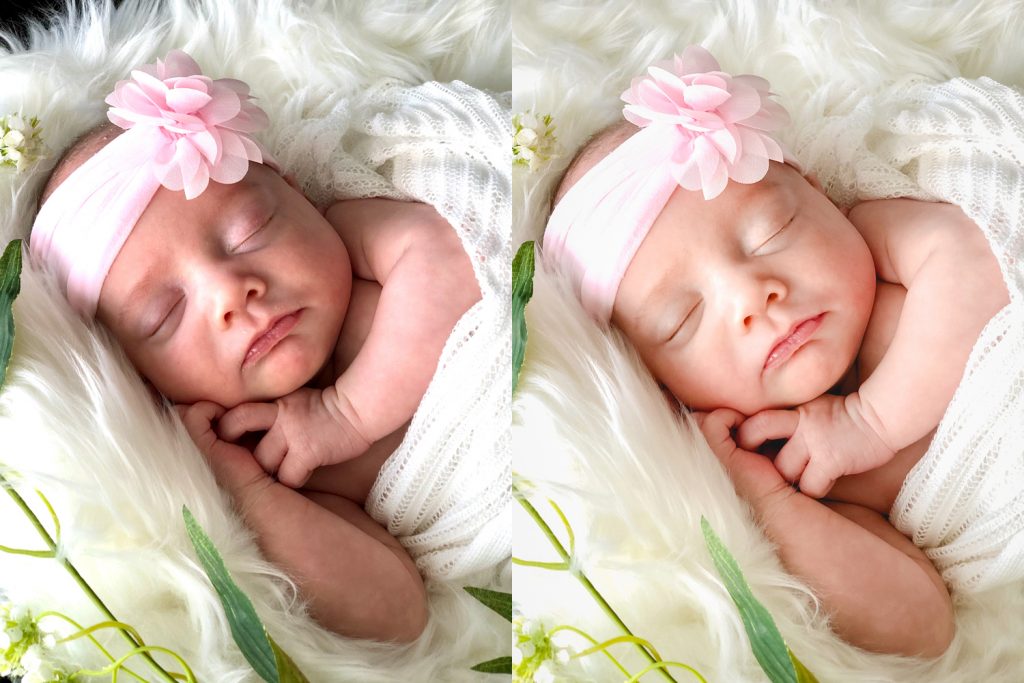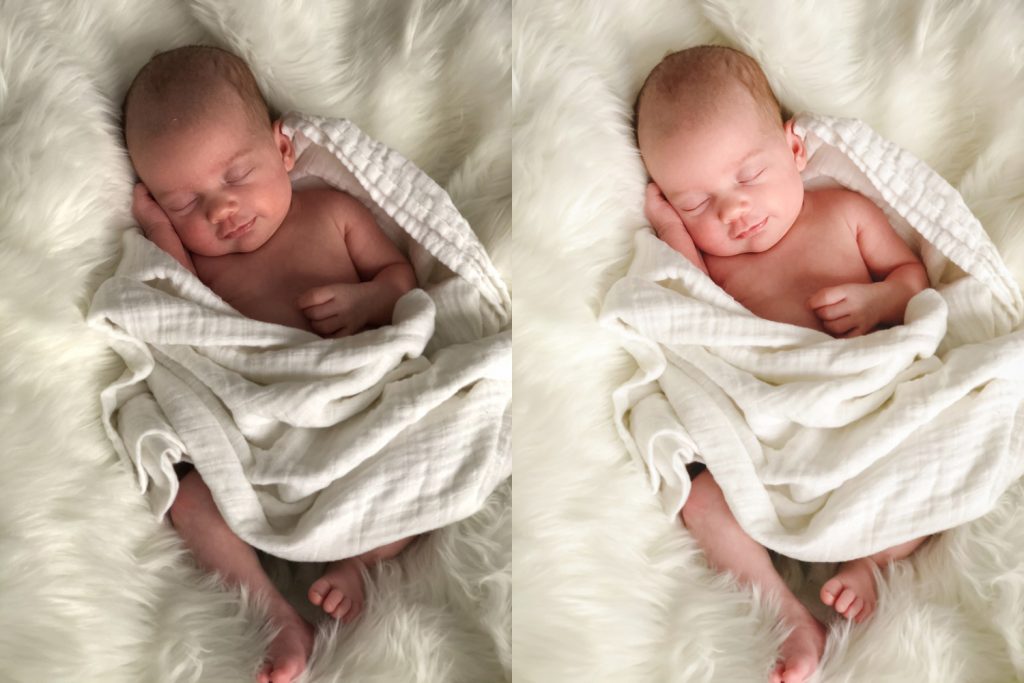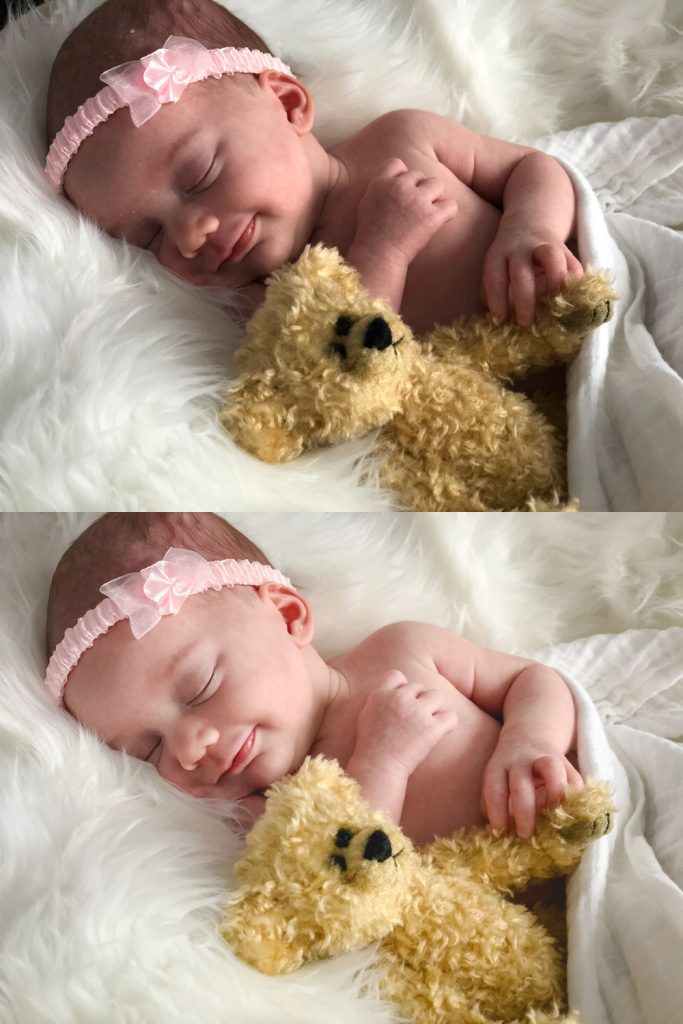 Feel free to contact me through my contact page with any questions you have about this service!