As some families need to be extra careful during the COVID pandemic, I know there are people who may want newborn photos but can't take the risk of having someone come into their home or spending several hours in a studio. A typical posed newborn session requires quite a lot of close contact for several hours. As regulations change and case counts rise and fall, there may be periods of time when it's best to avoid this close contact, or when I'm not even allowed to do newborn sessions due to tighter restrictions. During this unique time, I'll be taking every possible precaution for in person newborn sessions including wearing a mask at all times, frequent hand washing, and even doing the session in your garage or backyard so we have better airflow. I'm also offering an alternative option for families who would like avoid contact altogether.
If you schedule an outdoor family session for sometime in the next year, I'll include a free "DIY Newborn Photos" service. Your outdoor session could be a maternity session, a family session with your newborn, or you could wait to pick a date later in the year when your baby is a little older. My service of helping you take your own newborn photos includes four parts:
A 17 page, step-by-step PDF guide to taking your own newborn photos
An optional 30 minute zoom session with me to help you get started
An option to borrow props for a small additional fee
Professional photo editing for up to 10 photos that you've taken of your baby
Here's a little sneak peek at the guide:
Here's a look at some edits I that I've done for clients who've taken their own newborn photos. "Before" photos are on the left or top, "After" photos are on the right or bottom: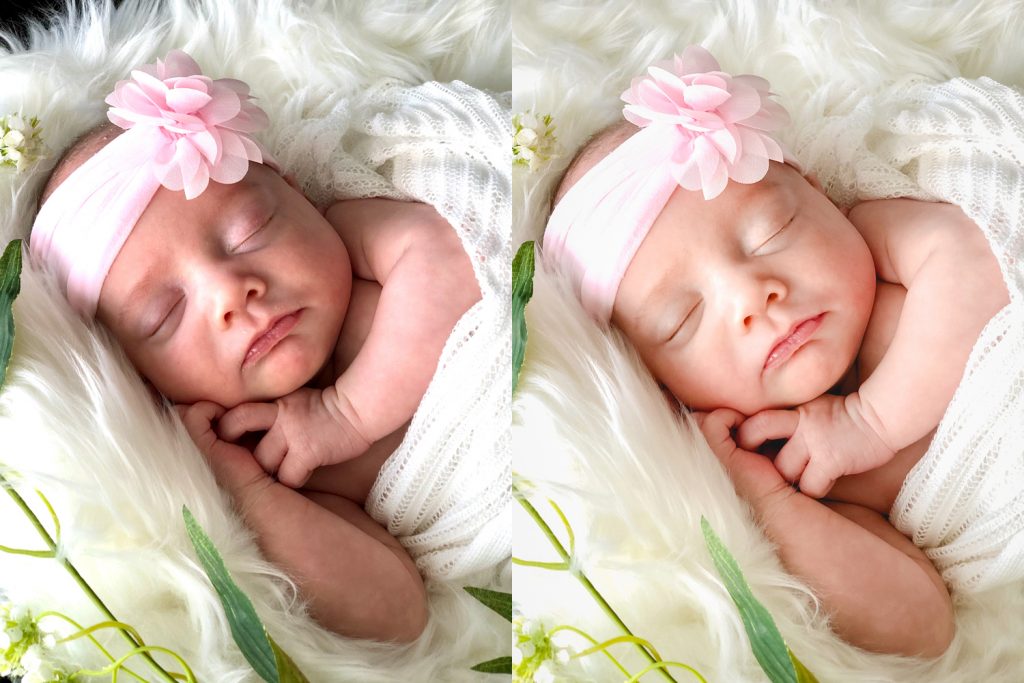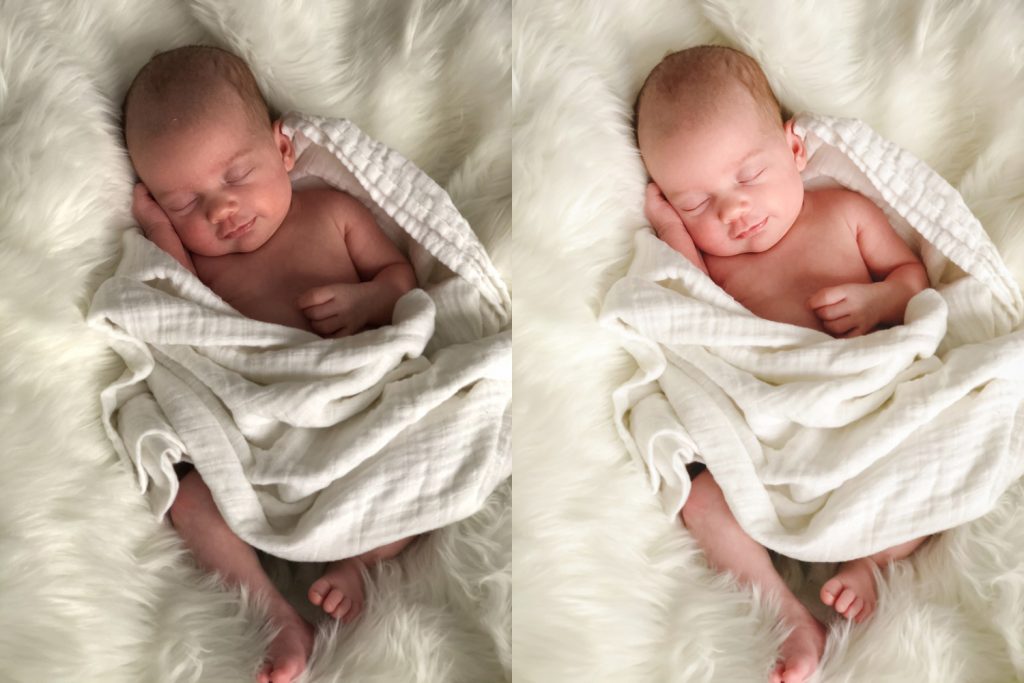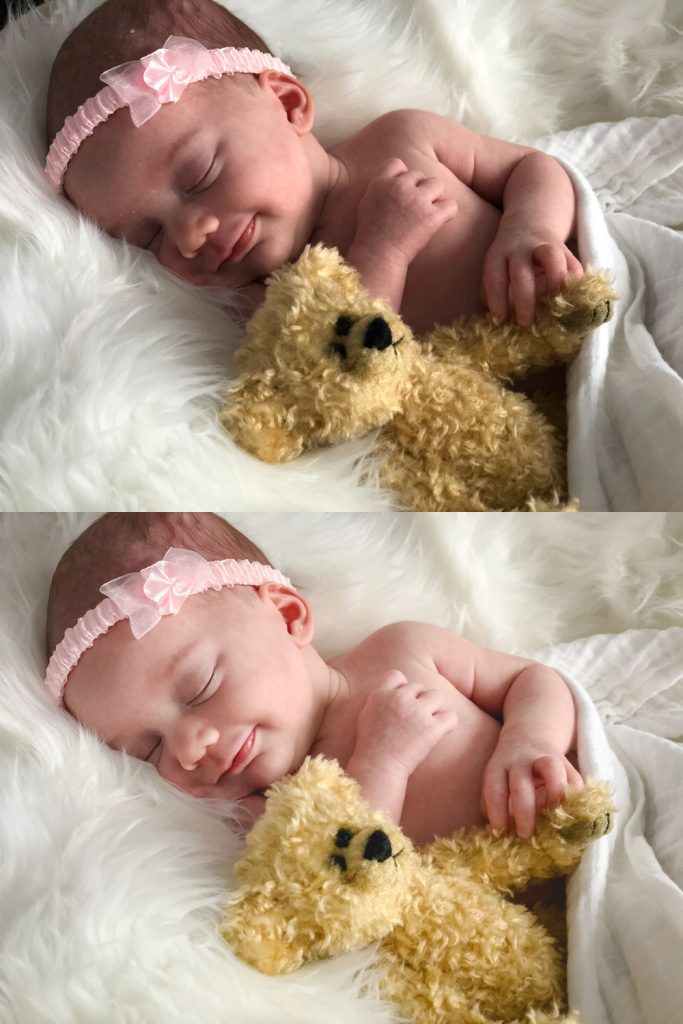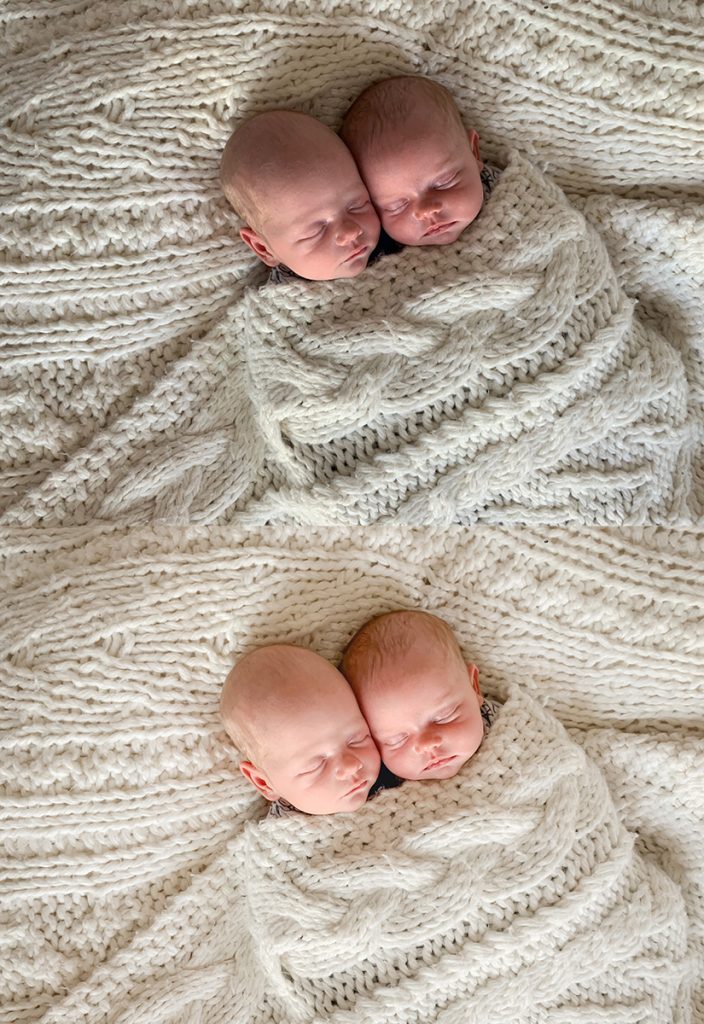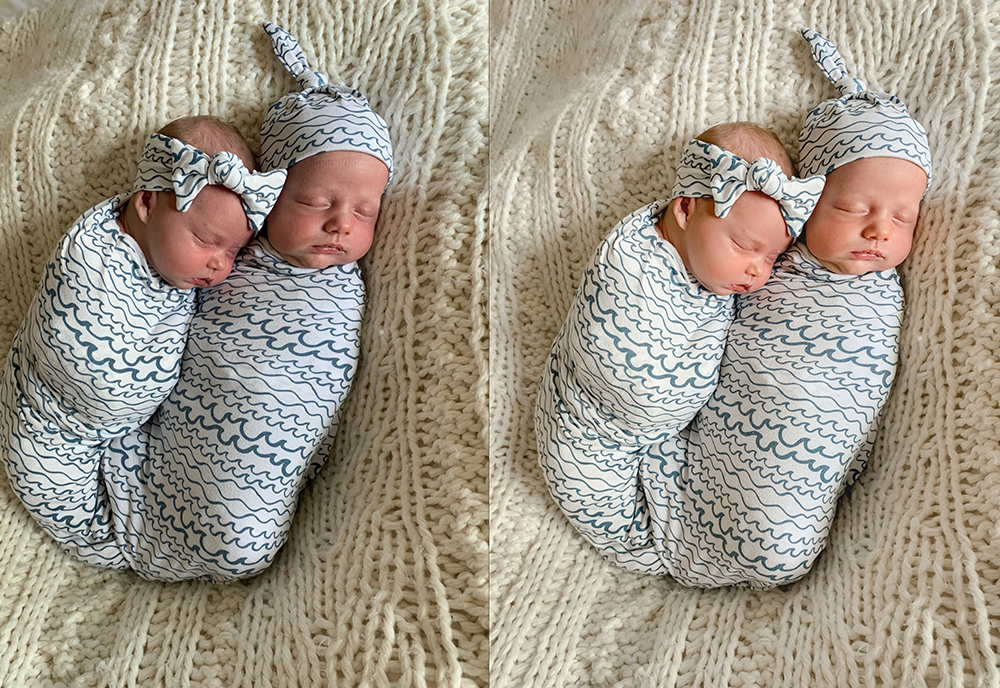 Feel free to contact me through my contact page with any questions you have about this service!