After spending several years as a family, newborn, and maternity photographer, I came to realize that I could really help my clients out by offering some high end maternity gowns for pregnant mamas. Most people don't really want to buy a fancy maternity dress that they'll only wear once, but as a photographer, I can provide them for my sessions! In this post, I'm going to showcase the gowns that I have so you can decide if you'd like to use one for your own maternity photo shoot. These gowns are so beautiful and versatile (and machine washable, which may not matter much to you but I sure appreciate that I don't have to dry clean them!) I'm going to explain a little about each gown and show some photos of it in use.
The first two gowns are Athena gowns, and they're made to fit pre-pregnancy sizes 4-12. I have this dress in rose gold and garnet. My favorite thing about these gowns is that they can be worn two different ways. They can be fitted with the skirt trailing on the ground like in the first photo, or the bottom can be pulled up for a flowy skirt that ends at your feet. For the garnet color, I also have a matching bell sleeve crop top that fits right over the dress for a different look. You can see all of these options in the photos below!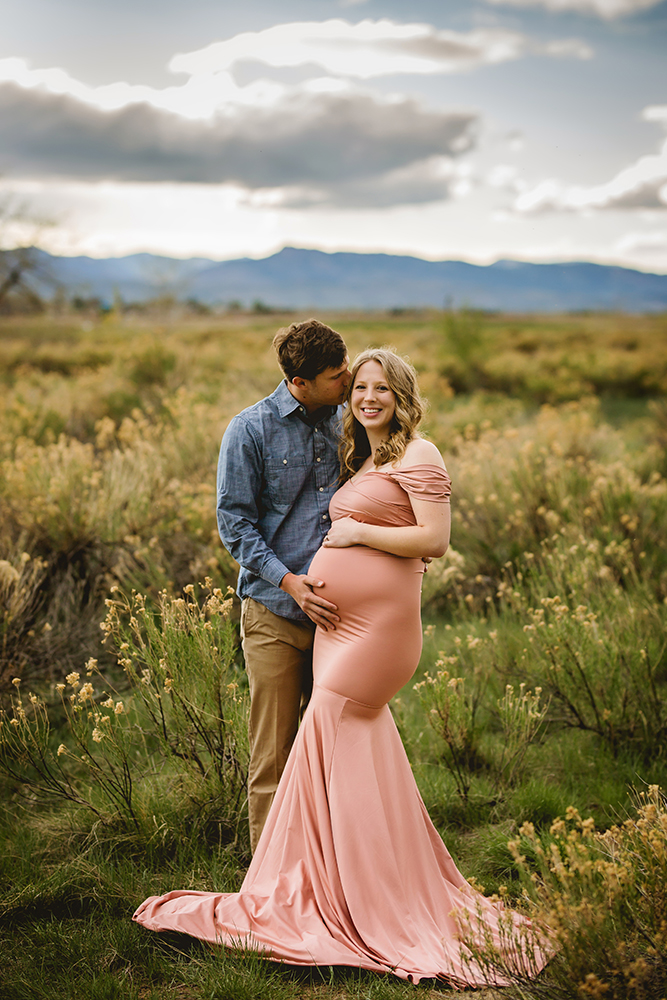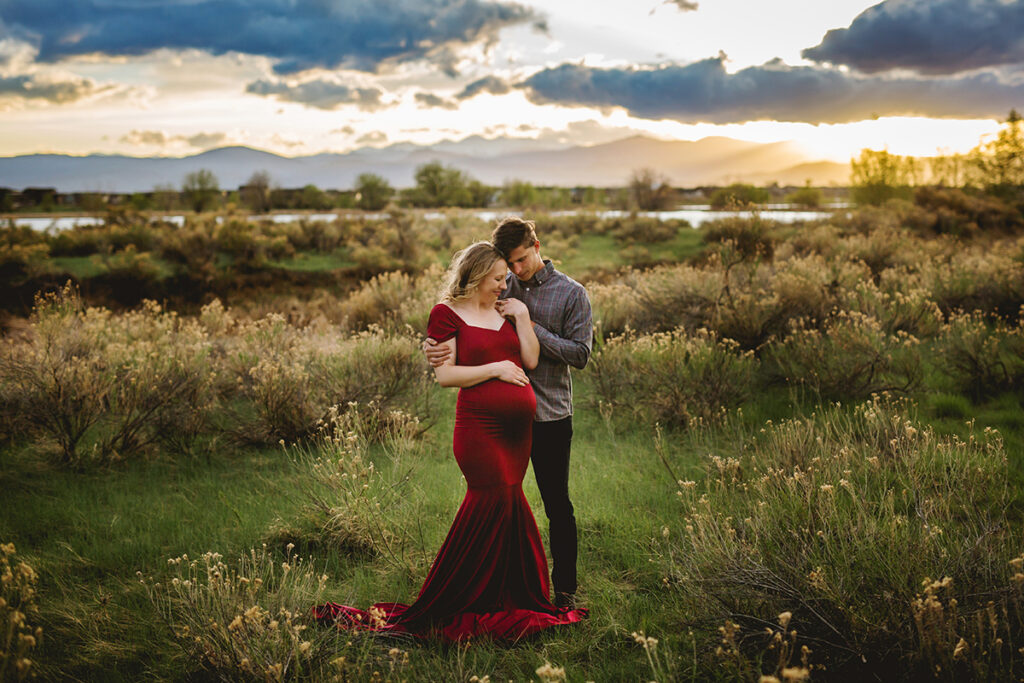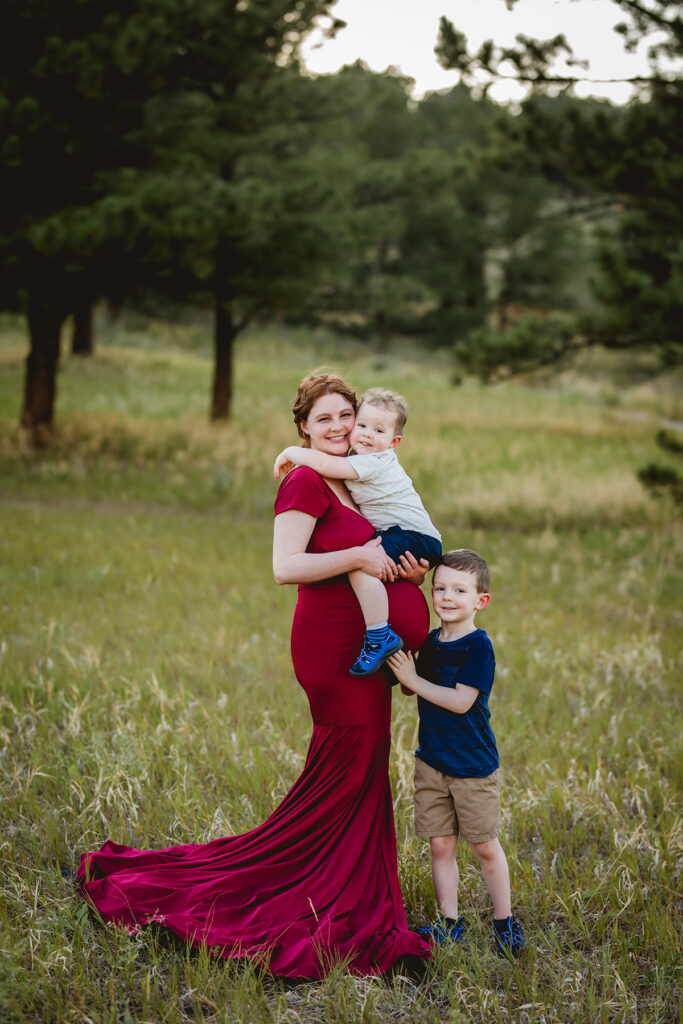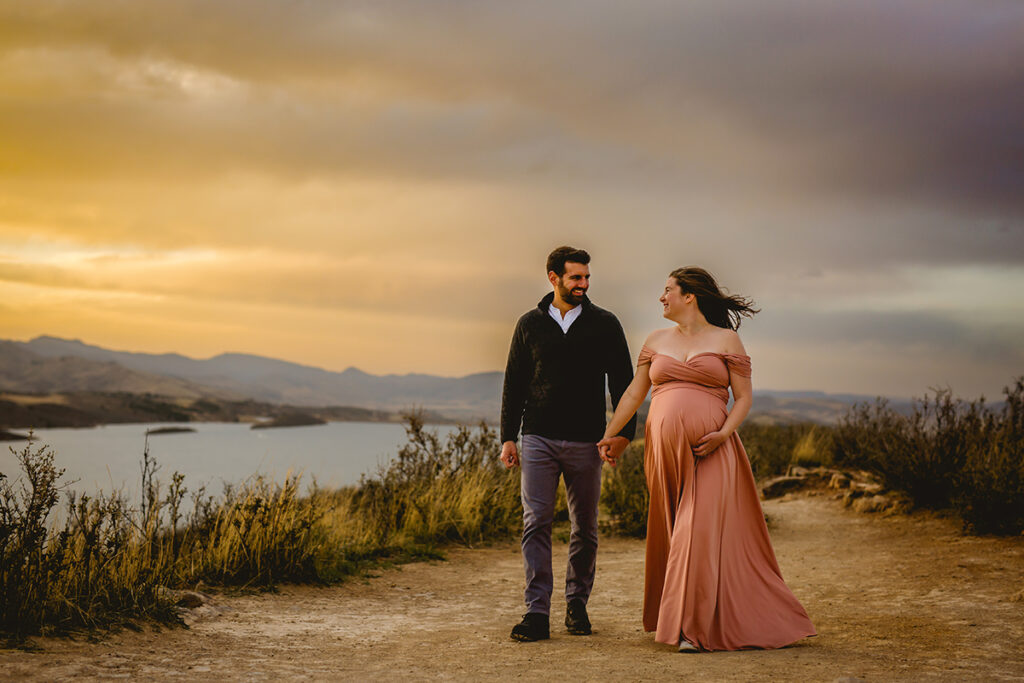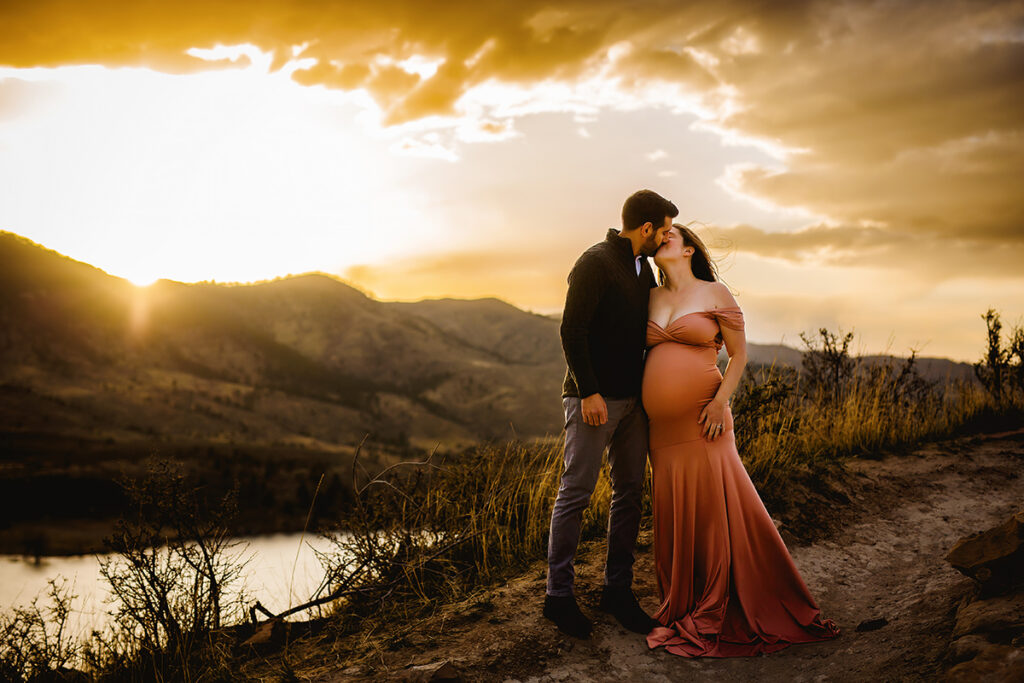 The next two dresses are Monroe gowns, also made to fit pre-pregnancy sizes 4-12. I have this dress in a dijon color and hunter green. The top of the gown is jersey fabric like the other dresses, but the train is made of chiffon, and looks gorgeous if you toss it in the air or or just let it drape across the ground. I also have the bell sleeved crop top to fit over the hunter green dress. In these photos, you'll see one more piece that I love using for winter maternity sessions, which is a faux fur stole.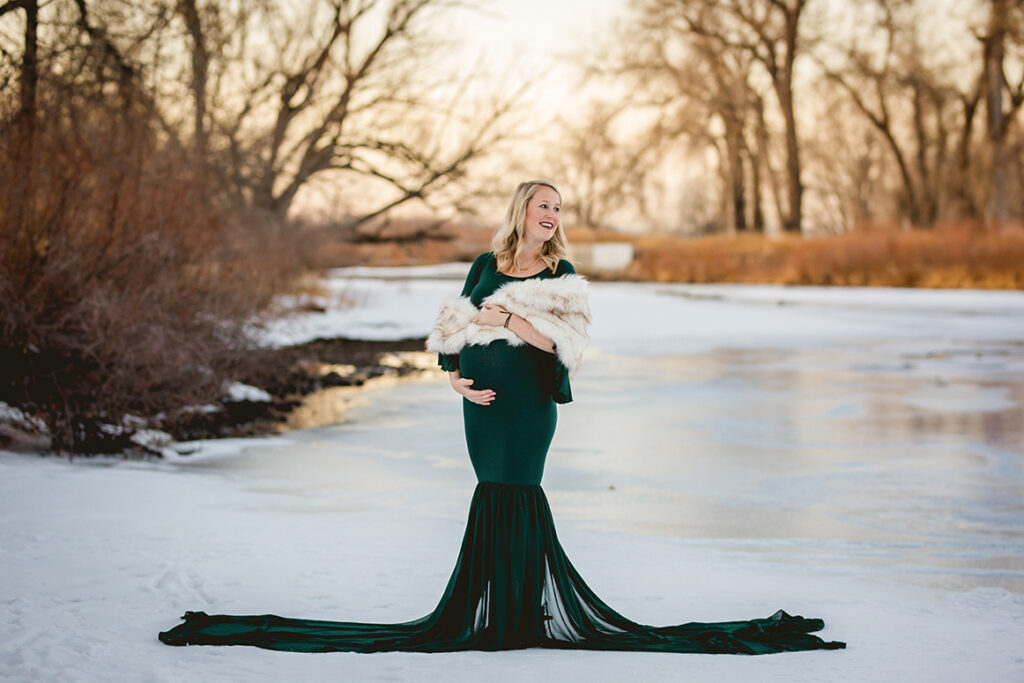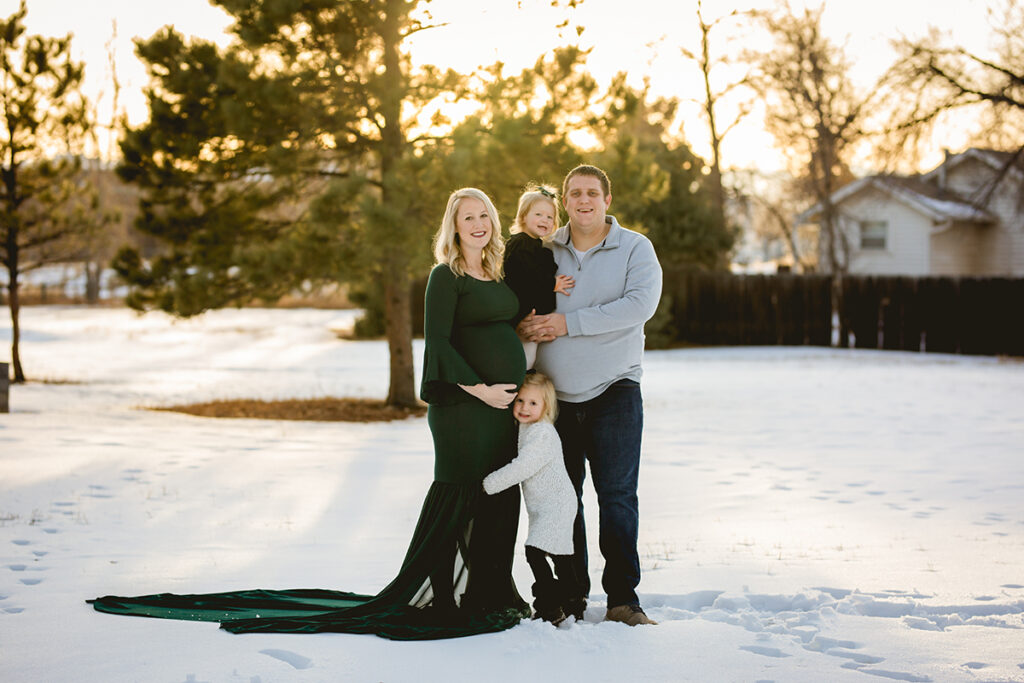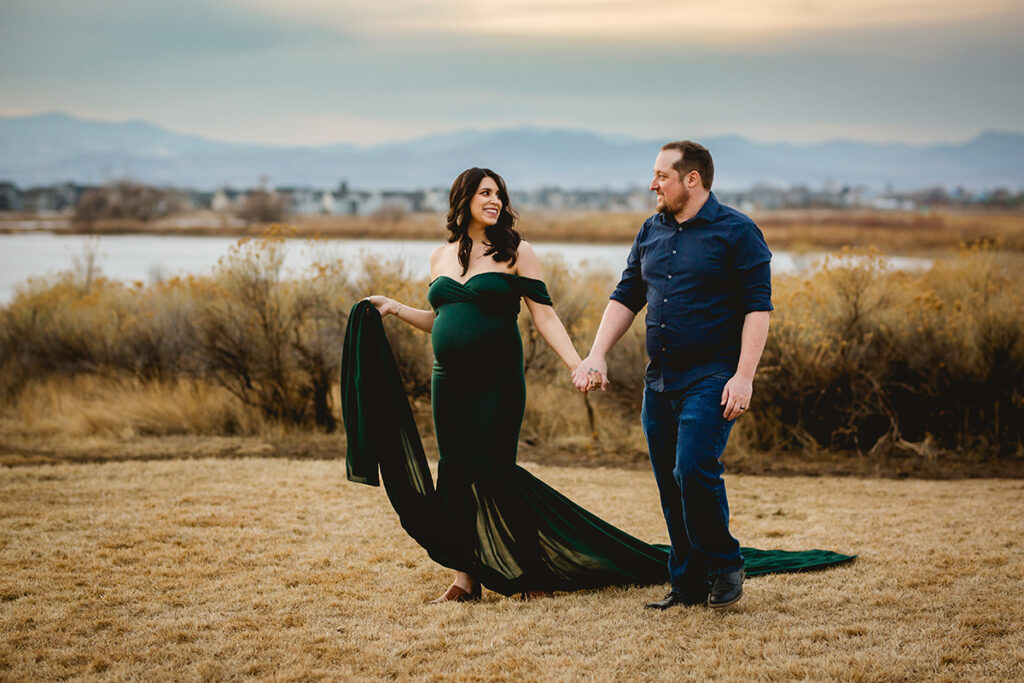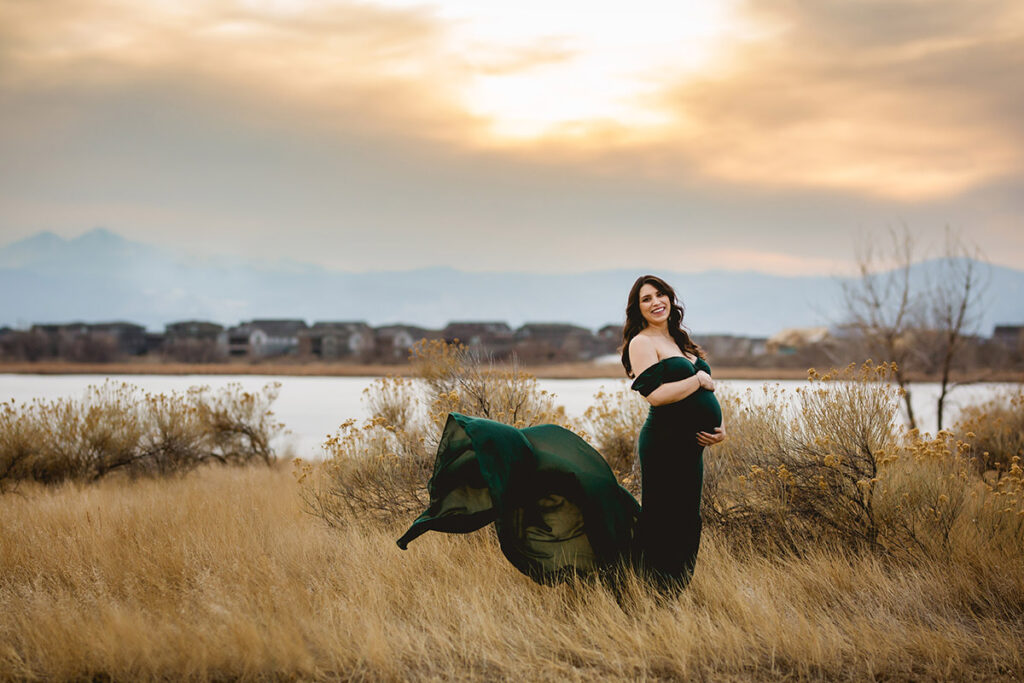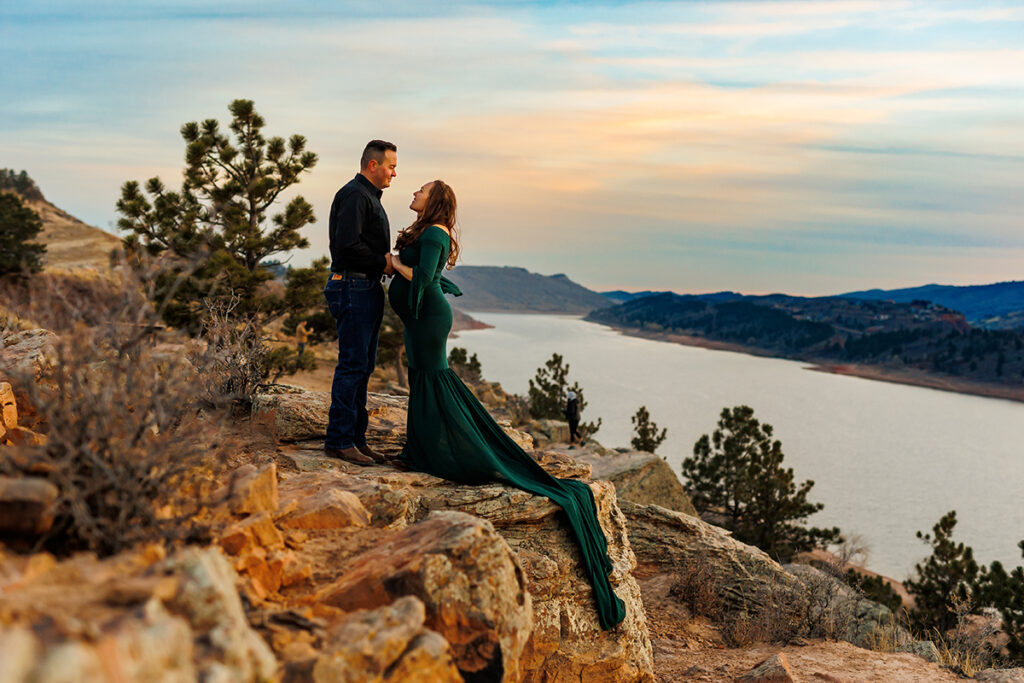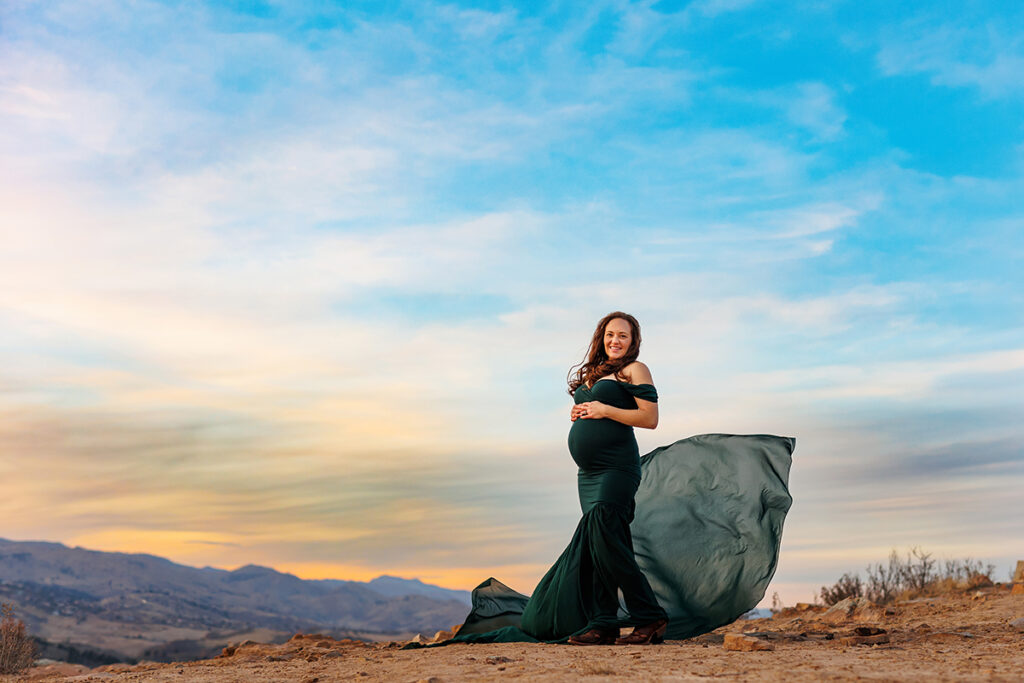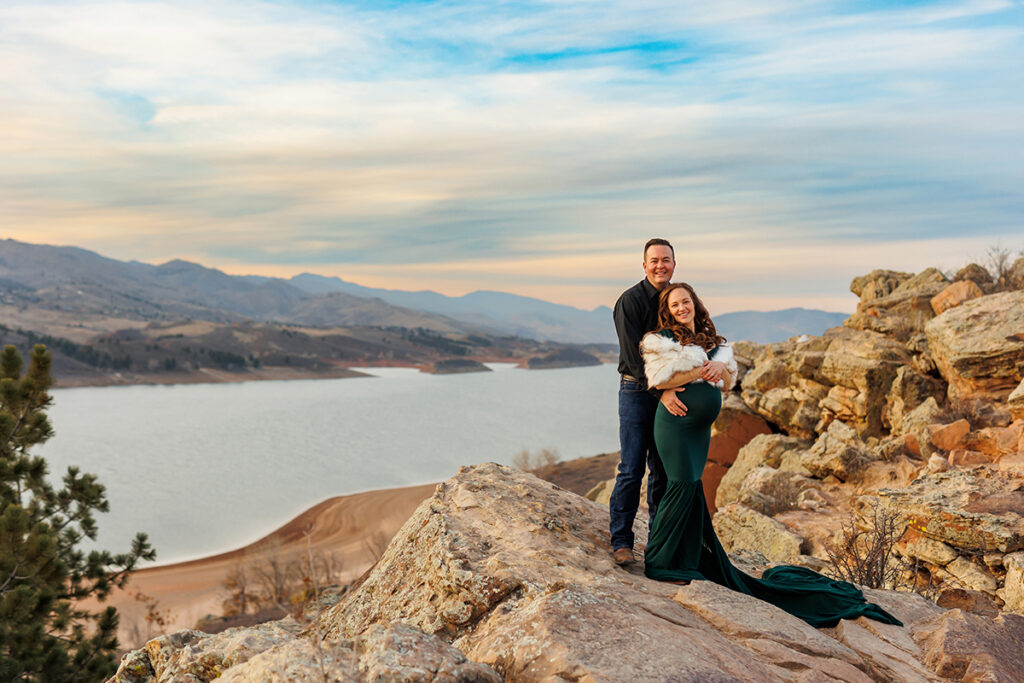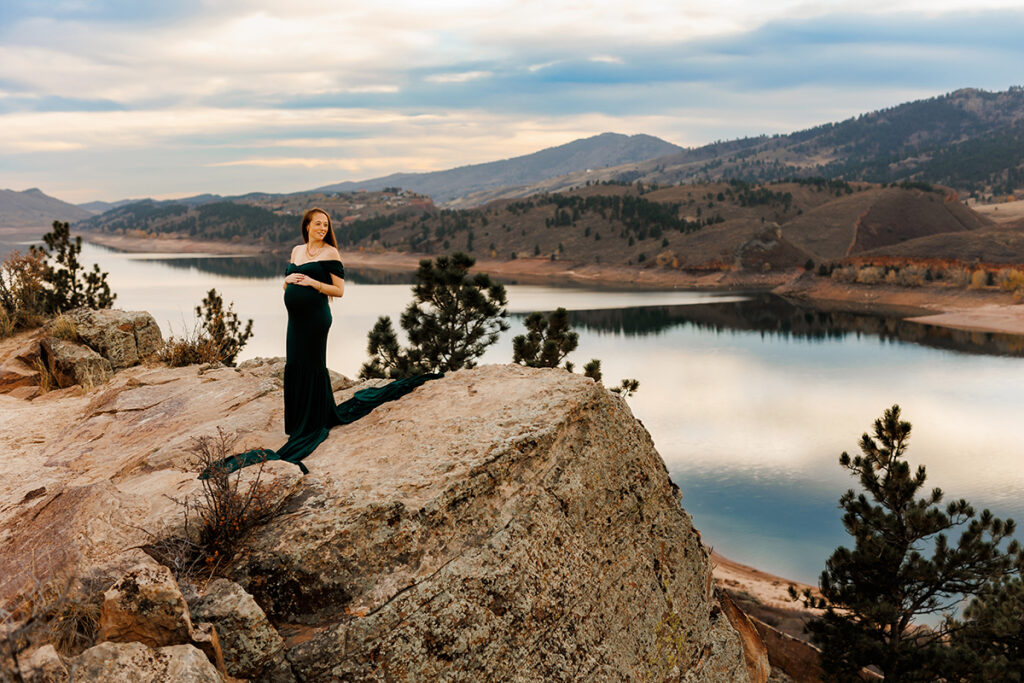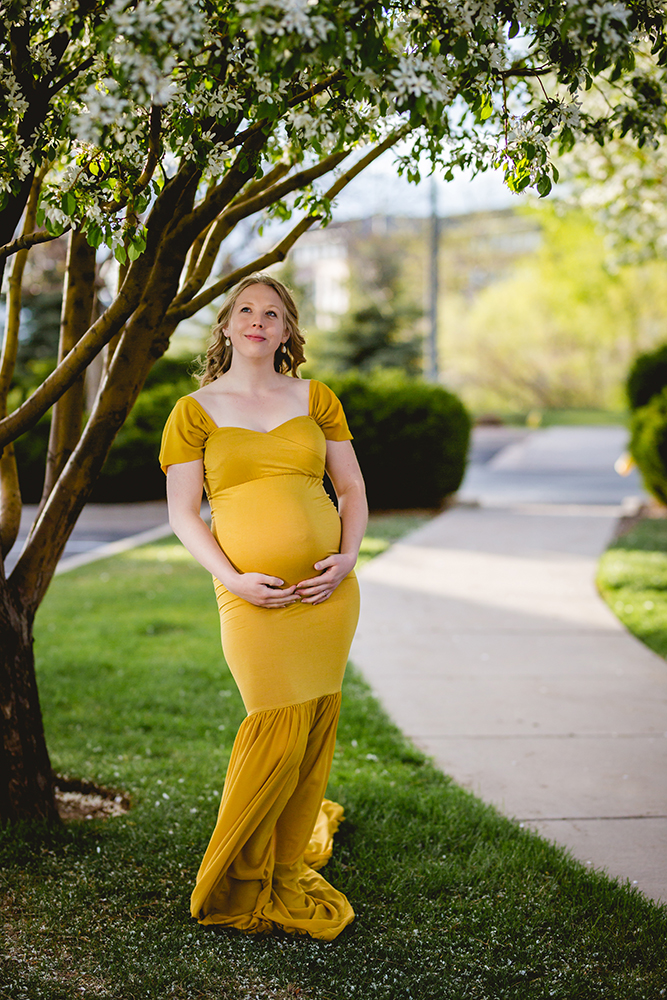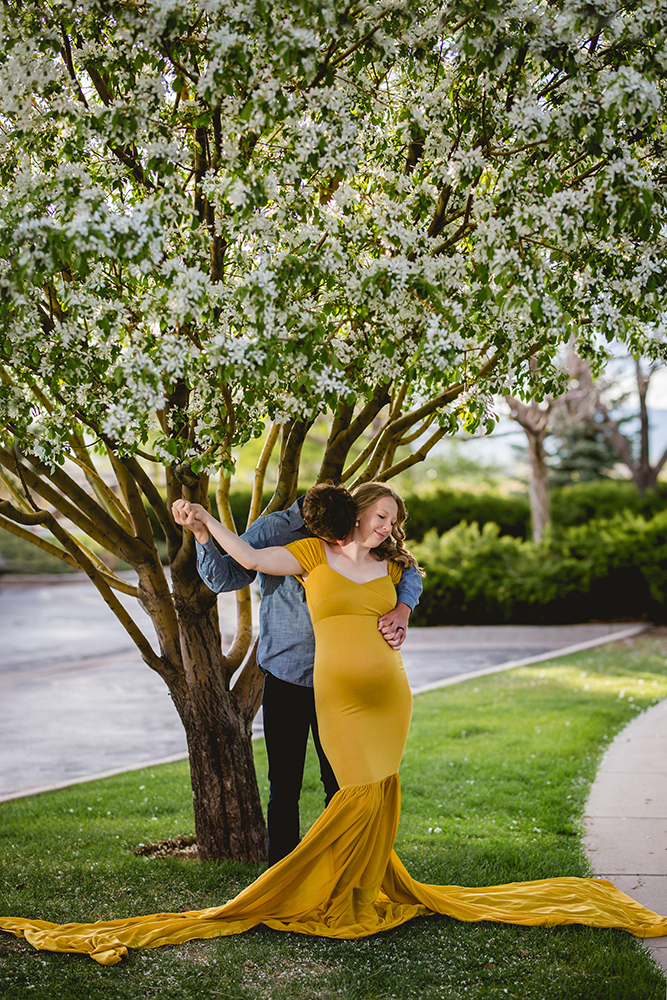 Next up is the Charlotte gown in beige. It's made to fit pre-pregnancy sizes 4-14. It has long sleeves and a slit up the side, that can be styled either open or closed.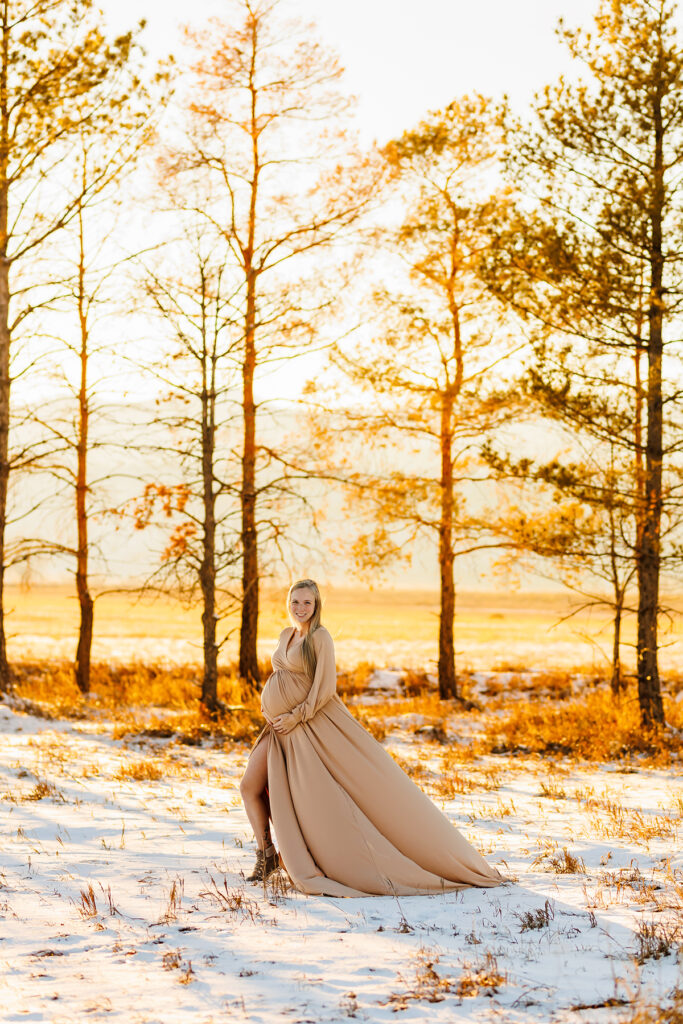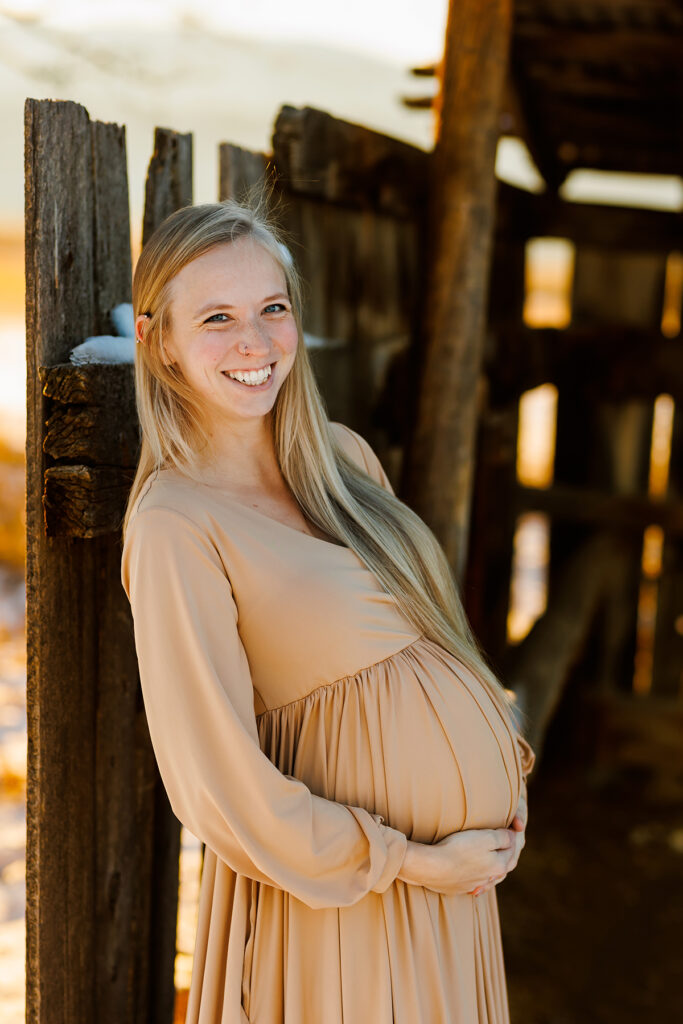 The next gown is another green gown, a little lighter in color than the monroe that I have. This is the Iris gown, and it fits pre-pregnancy sizes 4-20.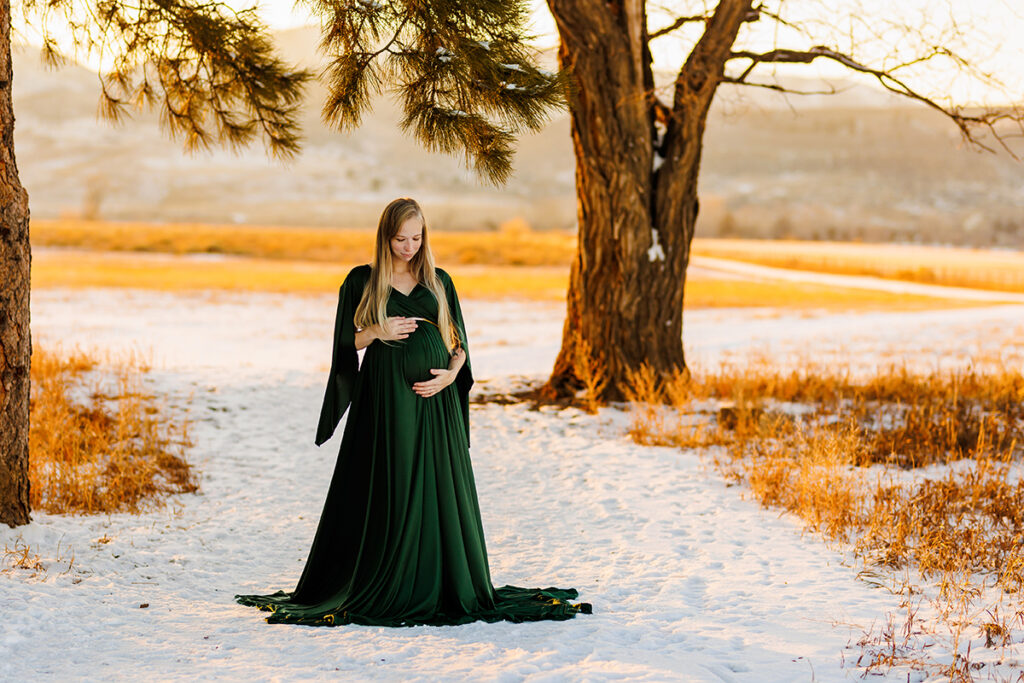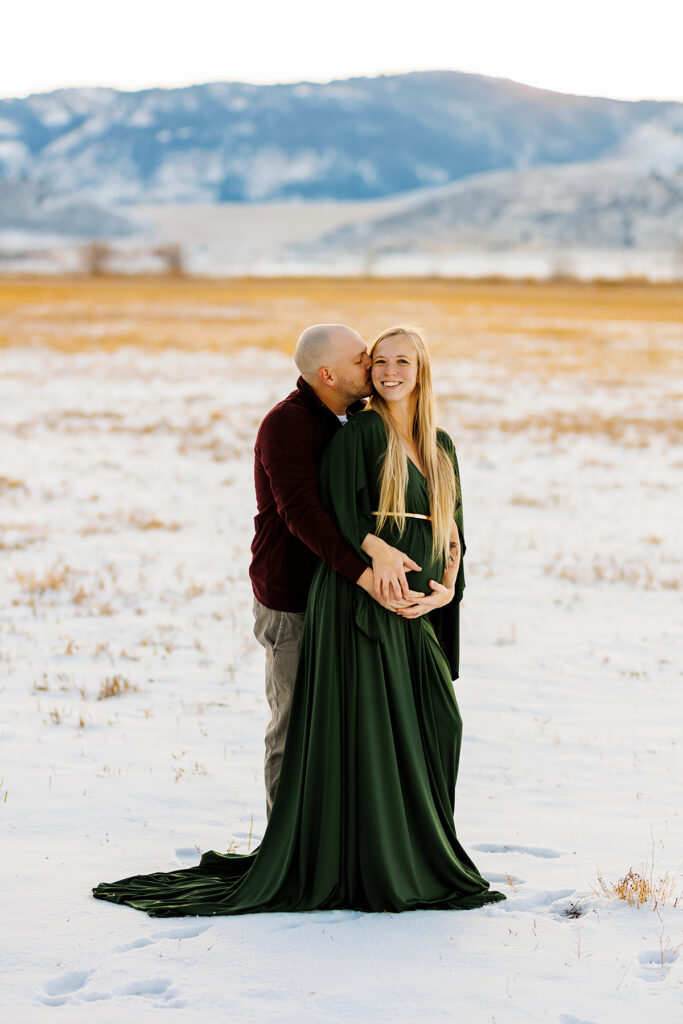 This last gown in a teal color is a plus size gown, made to fit pre-pregnancy sizes 16-22/24.