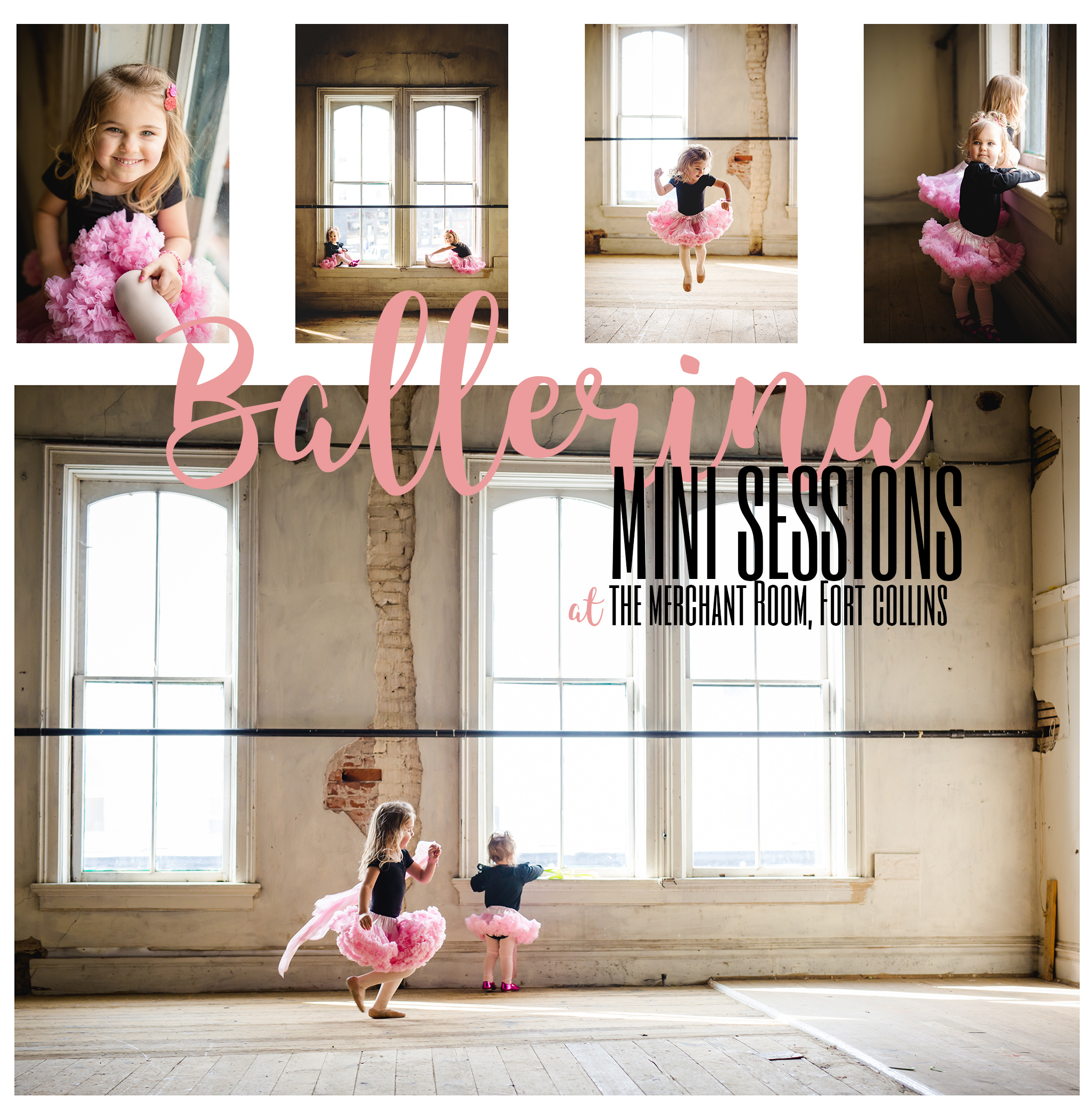 I did a ballerina session at the Merchant Room with two sweet girls earlier this year and I knew I just had to do it again!  I'm always looking for ideas to make photo sessions FUN for kids so that families can walk away from the shoot with not just photos, but happy memories of a fun time together too.  The Merchant Room is a beautiful space on the second floor of a shop in Old Town Fort Collins.  Its gorgeous natural light makes it perfect for photo shoots, and it's also a perfect space for kids to dance and jump and play!  The girls in the photos above had a blast, and I'm sure other kids would too!  We can put on their favorite dancing tunes and take some photos of them in action, as well as some more traditional posed portraits.  I'll provide the tutus (or you can bring your own), you'll just need leotards and tights (or whatever your ballerina wants to wear).  The tutus I have are different from the ones seen above, but they're really pretty!  I'll have some pink, gray, and cream colors in sizes all the way from 12 months to adult medium.  Here's a photo of a couple of the tutus that you'll be able to use: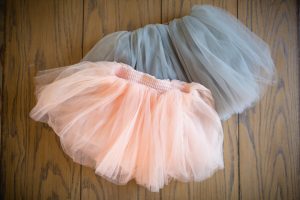 Are you excited yet?!?  I am!  Here are the details:
When: Saturday, April 13th from 10am-12pm.
What: 15 minute session with at least 10 digital images included
Who:  Can be just the kids, or mom and dad can dress up and jump in for a few photos too!  (I think photos of dads dancing with their daughters in this space would be so sweet!)
How much:  $200 for new client, $175 for returning clients
Contact me here if you'd like to grab one of these spots or if you have any questions!