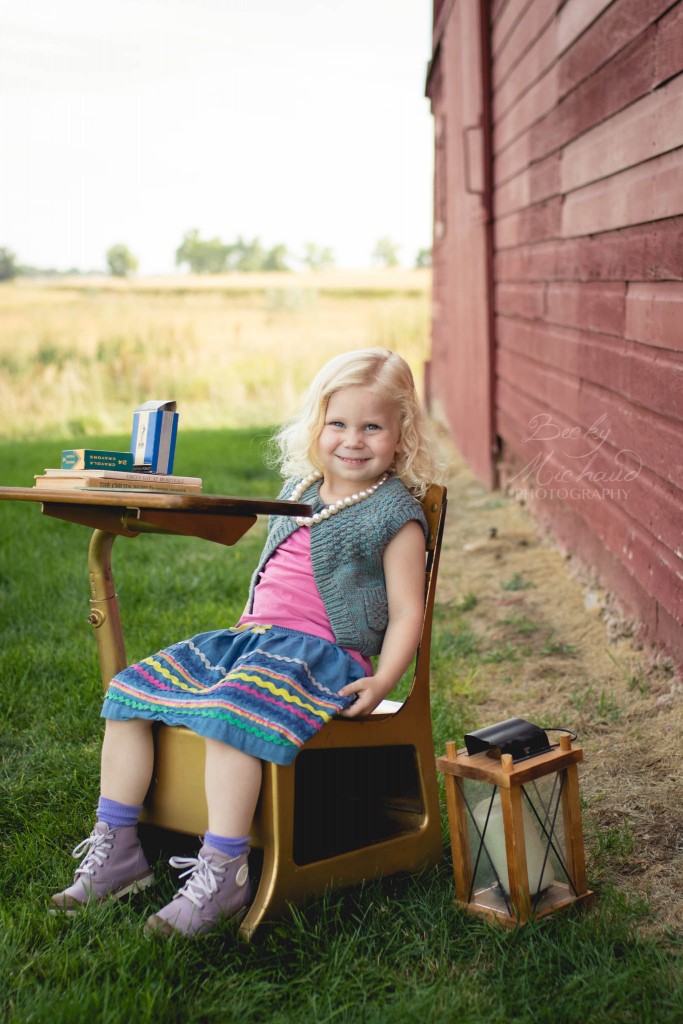 I'll be offering Back to School mini sessions again this year and I'd love to have your kids participate!  I'll be doing these on two evenings this year- one the week before Poudre School start and one the first week of September.  When you contact me to book a session, please let me know your preferences for date and time.
I'll be using a mix of the props you see in these photos from last year as well as a few new ones- I have a little turn of the century era school desk that I'm pretty excited about!   You're welcome to bring a few of your own props to personalize the session- maybe your child's backpack or a current favorite book.
All the Details:
Date: Thursday August 17th and Tuesday, September 5th
Time: 5:30-7:30
Place: Shenandoah Park in Fort Collins
Pricing Structure (As always, returning clients get 15% off these prices):
$65- one child, 15 minutes, at least 6 high resolution digital photos
$95- two siblings, 20 minutes, at least 10 high resolution digital photos
$125- three siblings, 25 minutes, at least 14 high resolution digital photos
This could keep going- for each additional sibling, add $30, 5 minutes, and 4 photos.  As you can see from the photos in this post, these sessions are primarily for photos of each child on their own, not for all siblings together.
Please send me a message through the "Contact Me" tab on my website or through my facebook page to book one of these sessions!  I'll send you an email with your time slot, a map to the location of the sessions, some tips on what to wear, and more information shortly!
I'll leave you with a few cute photos from last year's sessions: