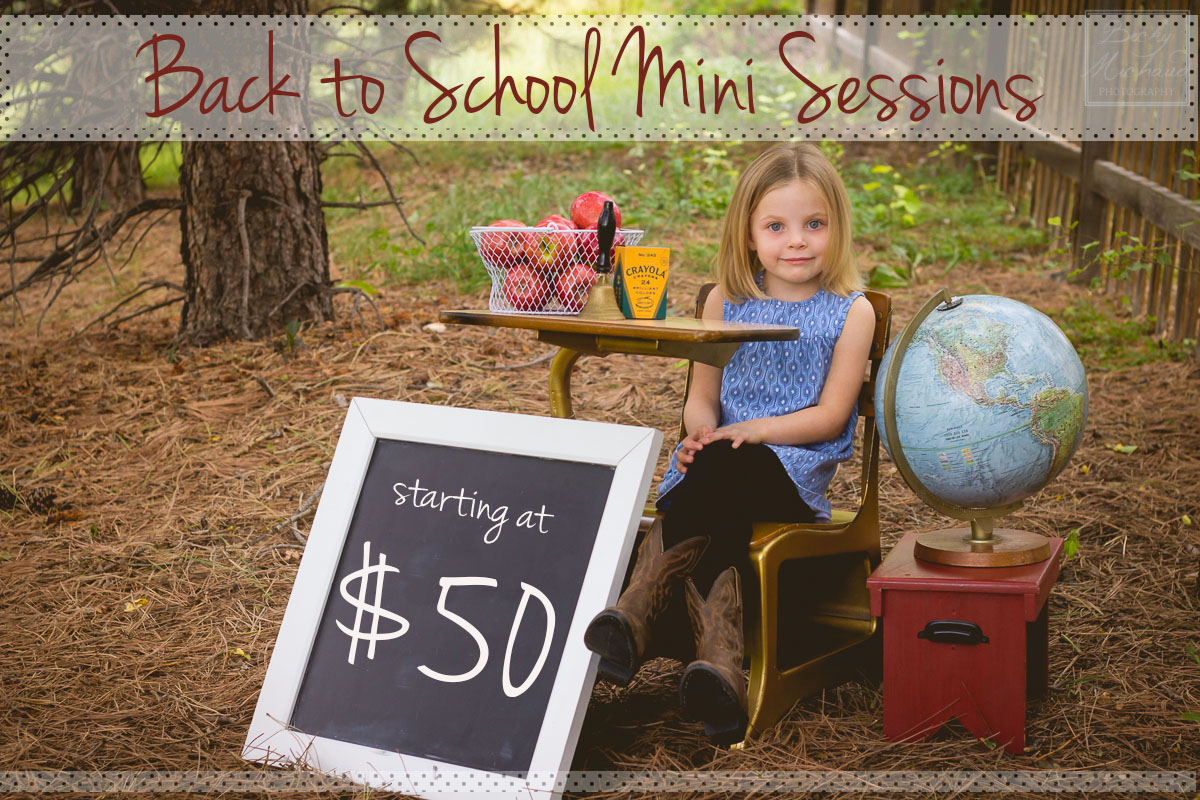 I'll be offering Back to School mini sessions again this year and I'd love to have your kids participate!  Here's the pricing structure:
$50- one child, 15 minutes, at least 5 high resolution digital photos
$70- two siblings, 20 minutes, at least 7 high resolution digital photos
$90- three siblings, 25 minutes, at least 9 high resolution digital photos
(This could keep going- for each additional sibling, add $20, 5 minutes, and 2 photos)
These sessions will take place in southeast Fort Collins in the evenings sometime between 4:00 and 7:00pm on Saturday and Sunday, September 5th and 6th.  When you contact me to book a session, please let me know your availability on these evenings so that I can put a schedule together.
Please send me a message through the "Contact Me" tab on my website or through my facebook page to book one of these sessions!  I'll send you an email with your time slot, the location of the sessions, some tips on what to wear, and more information shortly!
I'll leave you with a few cute photos from last year's sessions: